The Ultimate Morocco Travel Guide
Are you ready for an adventure of a lifetime? Morocco awaits! With its bustling markets, stunning landscapes, and rich culture, it's the perfect destination for the traveler seeking a unique experience. From camel rides in the Sahara to exploring ancient medinas, you'll find something for everyone in this vibrant country. So pack your bags and get ready to explore all that Morocco has to offer – an unforgettable journey is just around the corner! You don't have to break the bank to experience Morocco either. This cost-effective destination can be enjoyed on any budget. Whether you're looking for luxurious resorts or affordable hostels, there are plenty of options available so you can tailor your trip exactly how you want it. And with its easy access from Europe and North America, getting there couldn't be more convenient. So what are you waiting for? Start planning your trip to Morocco today with our travel guide!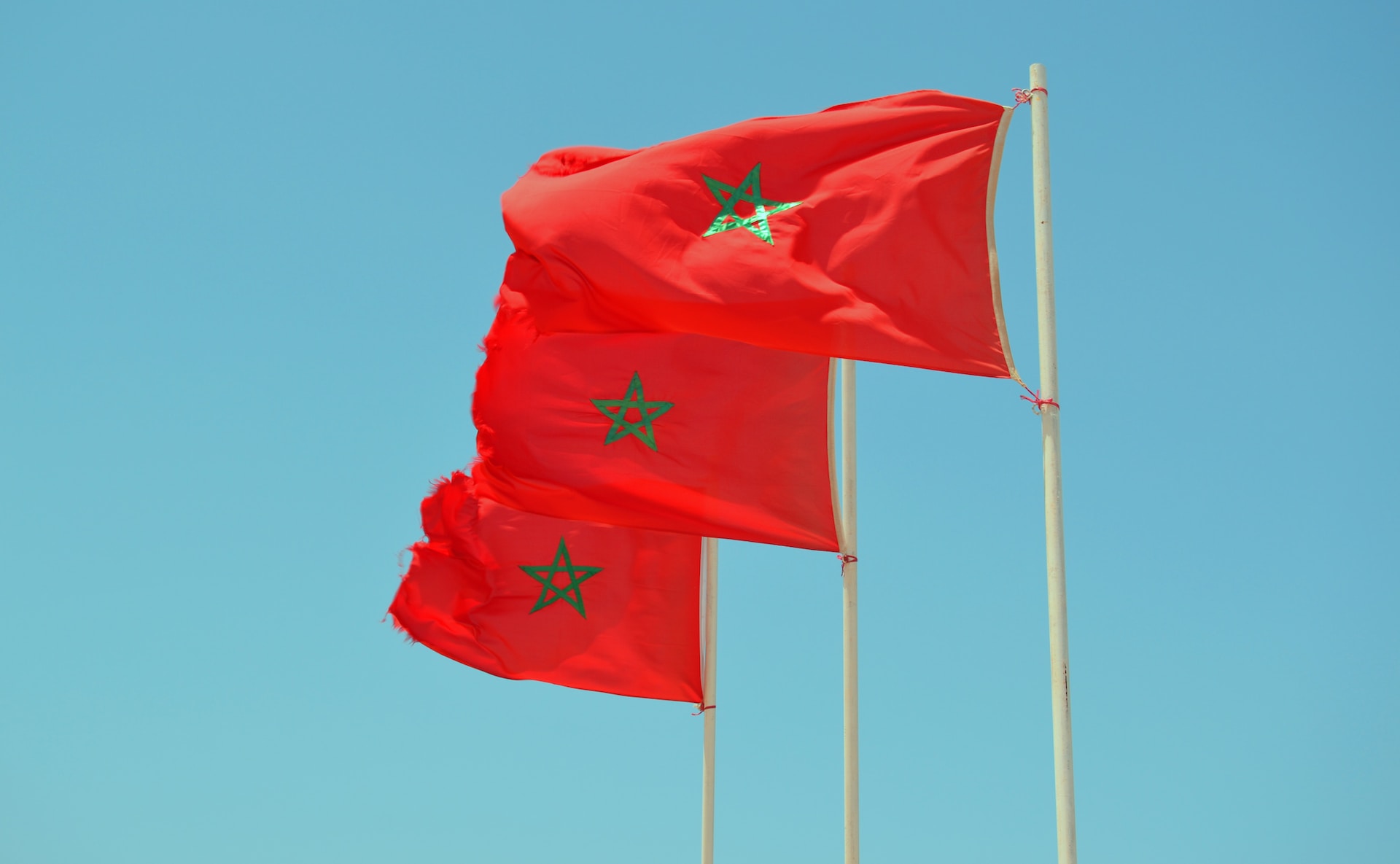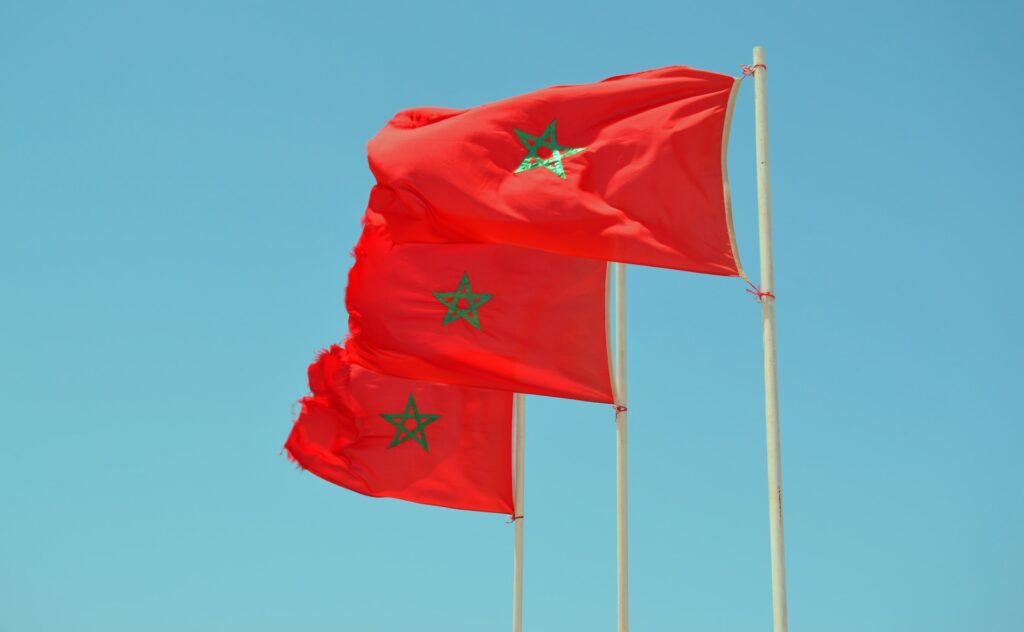 Introduction
Welcome to Morocco! This North African country is filled with breathtaking landscapes, rich culture, and centuries of history waiting to be explored. With its diverse geography ranging from snow-capped mountains in the High Atlas range to stunning deserts along the Atlantic coast, you can expect a variety of climates throughout the year. And as for culture, Morocco is bursting with vibrant music, delicious food, and traditional art that will give you an unforgettable experience. So let's dive into this incredible country and take a closer look at its past and present.
Geography
From its rugged mountains to its vast deserts, Morocco's geography is full of wonders waiting to be explored! This country is situated in the North African region and has a total area of 446,550 square kilometers. It is bordered by Algeria, Mauritania, and Western Sahara as well as the Mediterranean Sea and the Atlantic Ocean. In terms of physiographic regions, Morocco has an immense mountain range called the Rif Mountains which stretch from the north to the northeast of this country. The Atlas Mountains are located in central Morocco and form a southward arch towards the southwest. The Middle Atlas range lies between these two major ranges while further south is the Anti-Atlas and High Atlas Mountains which form part of the Saharan region. In terms of lowlands, there are three main basins in Morocco namely the Souss-Massa Basin in the southwestern region; El Jadida Basin along the Atlantic coast; Ouergha basin near Al Hoceima city. With such diverse topography, it's no wonder that visitors can experience a wide variety of climates throughout their trip!
Climate
Experience the diverse climates of Morocco, from its hot deserts to its cool mountaintops! From the Mediterranean coast in the north to the Atlantic Coast in the west, and from the Sahara Desert in the south to its rolling hills and lush valleys, Morocco's climate offers something for everyone. Here are three ways you can take full advantage:
Visit coastal towns like Rabat or Casablanca for a temperate climate with mild winters and warm summers.
Head into the Atlas Mountains for cooler temperatures year-round, with snow cover during winter months.
Explore southeastern Morocco's deserts for an experience unlike any other – hot days and cold nights!
No matter what type of climate you're looking for, there is something special waiting for you in Morocco – so come explore it all! With such varied conditions across this beautiful country, the culture here is as diverse as its landscapes – so let's dive into that now.
Culture
Discover the incredible culture of Morocco, from its ancient Berber traditions to its vibrant street life! Whether you're in a bustling city or a small village, you'll get an immersive experience. Moroccan culture is steeped in tradition and history, with strong influence from the French colonization. You can see this reflected in everything from their dress to their food. For example, couscous and tajine are popular national dishes that have been passed down for generations. Take some time to explore the fascinating architecture of Morocco's cities too—marvel at the intricate designs of mosques and madrasas (Islamic schools). And don't forget to immerse yourself in the lively atmosphere of local markets—you'll be sure to find something special here. From traditional music and art to language and cuisine, there's so much that makes Moroccan culture unique. Transitioning now into a discussion about 'History', it's clear that Morocco has always been a place where different cultures have collided – leaving behind an amazing blend of customs and beliefs.
History
Dating back centuries, Morocco has been at the crossroads of various empires and civilizations, resulting in a rich history filled with stories of conquest, trade, and religious growth. From the ancient Roman Empire to the Islamic dynasties that followed, Morocco's history is full of fascinating tales that bring visitors from all around the world. The country has also played an important role in global events such as World War II and its aftermath. With each passing era, Morocco has been shaped by different cultures and beliefs, making it a truly unique destination to explore. As you learn more about its past, you'll find yourself captivated by its diverse heritage. From archaeological sites to traditional villages, there are many ways to experience Moroccan history firsthand. And no matter where you go or what time period you choose to visit, you're sure to be inspired by this amazing country's deep-rooted culture and traditions. So now that you know about the historical background of this wonderful land – when's the best time for your next adventure?
When to go
Deciding when to visit Morocco can be tricky. The best time to go is typically spring or fall for mild temperatures and fewer crowds, although it's still quite popular during these months. On the flip side, summertime can be oppressively hot and winter cold at night, making them the worst times to take a trip. No matter where you go, you'll find plenty of adventure and culture in this vibrant country!
Best time to visit
When planning your trip to Morocco, consider when you want to visit; the time of year can make a big difference in your experience. Generally speaking, the best time to visit Morocco is in spring and fall. During these seasons temperatures are mild, which makes exploring the country significantly more pleasant than during summer's scorching heat or winter's chilly winds.
In spring (March-May), days are mostly sunny with occasional rain showers that bring life to the desert landscape and blooming flowers to gardens. This season also coincides with cultural festivals such as the International Film Festival of Marrakech and the Timitar Festival of Gnawa Music, providing ample entertainment options for travelers. Fall (September-November) brings an even more vibrant atmosphere due to its harvest season when locals celebrate their crops with festivities. The air is fresh and temperatures range from cool at night to enjoy warmth during day hours.
No matter what time of year you choose, there's always something unique waiting for you in Morocco; jump into this fascinating culture and let it show you its wild beauty!
The worst time to visit
However, it's also important to know the worst time to visit Morocco. The summer months of July and August are usually the hottest and driest, with temperatures soaring into the triple digits. This can make sightseeing and outdoor activities difficult. Similarly, winter can be cold and wet in many parts of Morocco as well, making travel more difficult during this season. Therefore, if you're looking to explore all that this beautiful country has to offer without too much heat or rain interference, spring, and fall are generally the best times for a visit.
Where to Go
If you're looking for an unforgettable travel experience, then Morocco is the place for you! With a wealth of unique cities to explore, it can be hard to know where to start; however, Marrakech, Fez, Meknes, Chefchaouen, and Essaouira are among the top destinations in the country. Each city offers something different – Marrakech has vibrant souks and markets full of local products; Fez is steeped in ancient history and culture; Meknes is known for its grand gates and palaces; Chefchaouen has charming blue-washed buildings; while Essaouira has a laid-back atmosphere with plenty of beaches.
Marrakech
Marrakech is a city of vibrant colors and culture – an absolute must-see during your trip to Morocco! As you explore the souks, visit the medina, and take in all the sights and sounds of this ancient city, you'll be captivated by its incredible energy. Here, you can find anything from traditional Moroccan carpets and ceramics to handcrafted jewelry. The smells of spices will fill the air as merchants try to entice you with their wares. Be sure to try some of the local delicacies like tajines or couscous while visiting; these dishes are made with fresh ingredients that will linger on your taste buds long after you've left Marrakech. From sunup to sundown, there's something for everyone in this city – no matter what it is that ignites your wanderlust spirit!
The hustle and bustle of Marrakech will leave you feeling energized yet ready for a change of pace. Thankfully, Fez is just a short drive away! With its narrow alleyways lined with traditional shops, cafes, and workshops selling everything from leather goods to pottery pieces – it's easy to get lost in this enchanting city. The old town has been declared a UNESCO World Heritage Site due to its incredible architecture which includes numerous palaces, mosques, and madrasas each filled with fascinating history. Exploring these historical sites surrounded by lively markets will give you an insight into traditional Moroccan life that cannot be found anywhere else – so don't miss out on this unique experience!
Fez
Fez is an enchanting city full of history and charm that beckons your exploratory spirit! The city has long been a center for culture, art, and learning with its ancient medina – the world's largest car-free urban area. With narrow cobbled streets lined with vibrant merchants selling goods from spices to rugs, Fez is sure to captivate even the most experienced traveler. Exploring this city will take you back in time and give you a chance to experience what life was like centuries ago. From the bustling souks (markets) of the old Medina to the stunning architecture of its mosques and palaces, Fez is a place where travelers can immerse themselves in Moroccan culture. For those looking for a taste of modern-day charm, head over to Ville Nouvelle – an area built by French occupiers in 1912 filled with chic cafes and restaurants offering delicious local cuisine. No matter how you explore it, Fez will leave you feeling charmed by its beauty and inspired by its rich history! Onward now to Meknes – another one of Morocco's imperial cities!
Meknes
Meknes is a stunning imperial city that'll delight your senses with its vibrant culture and architecture! It's one of the original four imperial cities in Morocco, and it was once the capital of the country. The city has an impressive walled medina, lined with bazaars and ancient sites. Meknes is also home to some beautiful gardens, and there are several palaces throughout the area as well. The architecture is quite unique, mixing traditional Moroccan style with Spanish influence from when Spain occupied part of Morocco. Visiting Meknes can be a very rewarding experience for those who want to take in all that this gorgeous city has to offer. From exploring its winding alleyways to admiring its grand monuments, you won't want to miss out on all that this incredible destination offers. With so much history and culture around every corner, Meknes will captivate you from start to finish. Exploring this amazing city will surely give you an unforgettable Moroccan adventure!
From marveling at Meknes' stunning sights to taking in its rich history, it's time now for another journey: heading north towards Chefchaouen!
Chefchaouen
Take a journey to the blue-washed streets of Chefchaouen, a unique Moroccan city that'll captivate you with its stunning beauty and relaxed atmosphere. This city is known for its well-preserved medina, or old town, which has been painted in shades of blue for centuries. Whether you're exploring the narrow cobblestone streets lined with artisan shops and cafes, admiring the beautiful mosques tucked away in secret alleys, or simply watching locals go about their daily routines from one of the many rooftop terraces, there's no shortage of fascinating things to do here. The laid-back vibe makes Chefchaouen an ideal place to spend some time exploring and soaking up the culture. With all it has to offer, this charming little city is sure to leave you wanting more. To discover yet another charm of Morocco's cities head over to Essaouira next.
Essaouira
Surrounded by miles of undisturbed beaches and fortified by towering city walls, Essaouira is a captivating port town with plenty of unique attractions. Enjoy the sights and sounds of an authentic Moroccan fishing village as you explore awe-inspiring Old Town streets. Take in stunning views from the top of the ancient ramparts, or wander through bustling bazaars to discover handmade crafts, carpets, and artwork. Unwind on one of the pristine beaches while savoring fresh seafood dishes prepared daily by local fishermen. Relaxed vibes and a slower pace make it easy to lose track of time in Essaouira—you won't want to leave! Next up on your Morocco adventure is Ouarzazate, a vibrant desert oasis known for its impressive film sets and historic Kasbahs.
Ouarzazate
From the coastal town of Essaouira, take a road trip south to Ouarzazate in the Saharan Desert. Nestled between stark red mountains and rolling desert sands, this city is an oasis for travelers looking for adventure. Here is a list of must-dos when visiting Ouarzazate:
Visit Taourirt Kasbah – This impressive kasbah was once the home of the Glaoui family and has been featured in many films since then. Enjoy exploring its maze-like corridors and discovering hidden courtyards filled with vibrant colors.
Take a camel ride through the dunes – Get up close and personal with the desert landscape while riding atop a majestic camel on a tour through Erg Chebbi or Merzouga Sand Dunes near Ouarzazate.
Visit Ait Benhaddou – This UNESCO World Heritage Site is one of Morocco's most famous cities and boasts mud-brick homes, towering kasbahs, and stunning views of the surrounding mountainside. Don't forget to stop at Café des Sables for lunch!
Climb Jebel Sargho – Get your heart pumping as you summit Jebel Sargho, one of Morocco's highest peaks located just outside city limits where you can take in breathtaking views from the top.
Ouarzazate offers something unique to every traveler who visits its beautiful desert landscape – now it's time to explore even further into the Sahara Desert!
Sahara Desert
The Sahara Desert is a vast expanse of dunes and valleys that will take your breath away. With its golden sand, the desert stretches far in every direction, offering an unparalleled view of serenity and splendor. Soak up the sun's rays as you trek through ancient pathways and explore the stunning landscape. Experience true tranquility as you watch the sunset against the horizon – it's an unforgettable experience!
Discover a world unlike any other as you explore the mighty Sahara Desert. Whether you choose to hike to a picturesque oasis or cruise across sand dunes in a four-wheel drive, an adventure awaits in this majestic place. And for those looking for even more thrills, why not try camel riding or sandboarding? No matter what type of journey you embark on, one thing is certain: The Sahara Desert won't disappoint. From here, take your next steps toward exploring the High Atlas Mountains!
High Atlas Mountains
Experience the raw beauty of the High Atlas Mountains as you explore its rugged terrain. With towering peaks reaching up to 13,671 feet in height, this mountain range is the highest in North Africa and provides a stunning backdrop for any adventure. From skiing and snowboarding during winter months to trekking and mountaineering in summer, there is no shortage of outdoor activities available year-round. Whether you're looking for an adrenaline rush or simply want to take in the majestic views, a visit to the High Atlas Mountains will provide an unforgettable experience.
The High Atlas Mountains also offer numerous cultural attractions that are sure to captivate visitors from around the world. Visit small Berber villages and learn about their rich history while sampling traditional dishes like couscous or tajine. Explore colorful markets where you can find unique souvenirs or barter with locals over goods like handmade rugs and pottery. As you journey through this breathtaking landscape, take time to appreciate its culture and customs – it's an experience unlike any other! With so much to see and do within these majestic mountains, your Moroccan vacation is sure to be one for the books. Next up: explore Morocco's Mediterranean coast!
Mediterranean coast
Discover the stunning beauty of Morocco's Mediterranean coast, with its picturesque beaches and vibrant coastal towns. From the cosmopolitan city of Tangier to the historic Agadir fishing port, there is something for everyone along this stretch of coastline. The crystal clear waters, golden sand beaches, and lush vegetation make it a paradise for sun-seekers, beach lovers, and outdoor adventurers alike. Whether you're looking for an action-packed holiday or just want to relax in style, Morocco's Mediterranean coast has plenty to offer.
Take in a captivating sunset on the terrace of one of the many charming cafés that line the waterfront promenades or explore a traditional Berber village nestled among rugged hillsides covered in wildflowers. Adventure seekers can try their hand at sailing, surfing, or kitesurfing; while those who prefer to stay on land can go hiking through cedar forests or take a guided jeep tour across sand dunes. With so much to see and do, Morocco's Mediterranean coast provides an unforgettable experience no matter what kind of traveler you are! Moving on from here, next up we'll discuss what else is available for travelers along this beautiful stretch of coastline.
What to do
Experience the best of Morocco by exploring its bustling souks, going on a thrilling hike, and spending some time at the beach. Learn about Moroccan culture by soaking up local traditions and sampling the delicious food. All this and more await you in this beautiful destination – so come explore it today!
Explore the souks
Head to the souks and you'll find yourself in a bustling, vibrant atmosphere filled with sights, sounds, and smells. Wander through the winding alleyways of Morocco's traditional marketplaces and you'll have something to please every sense. From hand-crafted rugs and jewelry to exotic spices and leather goods, these bazaars offer an array of unique treasures from all around the world. The hustle and bustle will transport you away from your everyday life as bartering ensues between merchants selling their wares. Make sure to take some time out for a cup of mint tea with locals who are more than happy to share their stories with travelers – it's an experience not easily forgotten! With plenty of cultures, history, food, music, art, and color around every corner, exploring Morocco's souks is truly a magical experience that will leave lasting memories. Get ready for some outdoor adventure because next up is going hiking!
Go hiking
Put on your hiking boots and come explore the great outdoors of Morocco! From the majestic Atlas Mountains to the bustling coastal towns, there's something for everyone in this stunning country. Stroll through lush valleys dotted with olive groves and citrus orchards, and take in breathtaking views of winding rivers and rolling hills. Soak in some sun as you traverse ancient trails lined with wildflowers. As you journey further into the wilderness, you'll be rewarded with a rich cultural experience full of friendly locals who are happy to share their stories with travelers. Get ready for an unforgettable adventure that will take your breath away!
Whether it's a leisurely stroll or a challenging trek, hiking is one of the best ways to discover all that Morocco has to offer:
Enjoy unique wildlife sightings such as Barbary macaques, gazelles, eagles, lizards, and more.
Take part in traditional activities like herding goats or picking fruit from nearby farms.
Visit centuries-old Berber villages hidden in remote mountain locations.
These are just a few of the outdoor experiences waiting for you – so put on your hiking boots and get ready for an adventure! With its diverse landscapes and welcoming locals, Morocco offers an unparalleled opportunity to explore nature at its finest. So go ahead – immerse yourself in this spectacular land of beauty and culture; you won't regret it! Now it's time to head to the beach – prepare yourself for even more fun in the sun!
Spend time at the beach
Come to Morocco for a one-of-a-kind beach experience! With its stunning Mediterranean and Atlantic coastlines, you can bask in the sun while exploring tranquil coves, relax on white sand beaches, or take a dip in crystal-clear waters. Whether you're looking for an adventure or just want to chill out with friends, you'll find plenty of exciting activities in this paradise by the sea. From water sports and sunset cruises to exploring traditional fishing villages and exotic markets, there's something for everyone at the beach. So slip away from reality and let your worries melt away as you soak up some sun in this beautiful country. Take advantage of all that Morocco has to offer – it's a truly unique experience that you won't soon forget!
Ready for something even more special? Ditch the crowds and learn about Moroccan culture – a whole new world awaits.
Learn about Moroccan culture
Experience the captivating culture of Morocco and immerse yourself in its unique traditions! From learning about traditional handicrafts to exploring local markets and experiencing a bustling medina, there are plenty of ways to explore Moroccan culture. Here are some tips on how you can get a taste of what makes this country so special:
Visit an authentically designed riad – These traditional homes feature intricate tile work, cozy courtyards, and elaborate decorations that make them perfect for lounging or entertaining guests.
Take in a show at the Djemaa el Fna – This famous city square has been the center of Marrakech's nightlife for centuries. Every evening, it is filled with musicians, food stalls, snake charmers, and more.
Attend a cooking class – Learn how to prepare flavorful tagines using local ingredients while getting an inside look into Moroccan cuisine.
Experience an authentic hammam – Hammams are public baths that have been used by locals since ancient times as places to socialize and relax. Enjoy steamy saunas followed by a refreshing massage with natural oils and salts.
By taking part in these activities, you'll be able to truly appreciate all the unique aspects of Morocco's culture. And after getting your cultural fix, why not sample some of the delicious local dishes?
Sample the Moroccan food
Sink your teeth into Morocco's flavorful cuisine and savor every bite! From traditional tagines to couscous, Moroccan food has something for everyone. The country's famous national dish is a fragrant stew cooked in an earthenware pot called a tagine. This often includes vegetables, meats, and spices like saffron or cumin. Couscous is another favorite which consists of steamed semolina grains served with veggies or meat. Street vendors are known for their delicious crepes filled with beef or chicken, olives, tomatoes, and onions – they're the perfect snack on the go! Delicate pastry desserts such as baklava and chakra are also popular and make great gifts to bring home from your trip. Taste the rich flavors of Morocco – you won't be sorry!
From exploring the medinas to camel rides in the Sahara Desert, getting around Morocco offers endless possibilities for adventure.
Getting Around
Getting around Morocco is a breeze. You can travel by plane, train, bus, taxi, or grand taxi – all giving you the opportunity to explore the country's beautiful landscapes and vibrant culture. Whichever method of travel you choose, it'll be an easy and convenient way to get where you need to go.
By plane
Flying to Morocco is easy and affordable, with plenty of direct flights from the US and Europe. You can choose to fly into one of the four main international airports in Casablanca, Marrakech, Agadir, or Tangier. From there, you have a few options for getting around: trains, buses, and taxis. Flying is a great way to get around quickly and easily:
Choose your destination city – Casablanca has bustling markets while Marrakech offers more cultural sights like the Jemaa El-Fnaa Square.
Arrange your flight – look for low-cost carriers like Ryanair or check out online travel agencies like Expedia or Travelocity for deals on major airlines such as Air France or British Airways.
Book your tickets – make sure you're aware of any visa requirements before booking your tickets!
Flying is an efficient way to explore Morocco; it's quick and convenient so you can maximize your time in this amazing country! Plus, if you plan ahead there are usually good deals available on flights from all over the world so you can save some money too. Now that you know about flying in Morocco, let's take a look at how to get around by train…
By train
Taking the train is a great way to explore Morocco and get around in comfort. With high-speed rail lines connecting all major cities, you can traverse the country with ease. Travelers also have access to overnight trains for longer trips, winding through stunning vistas and providing both an incredible view of Morocco and a comfortable way to cover long distances without having to stay in hotels or break up travel plans. The ticketing system is straightforward and offers travelers discounts on certain routes while reducing prices for children under 12 years old. You can purchase tickets online or directly at the station – reservations are recommended but not always necessary depending on your destination. Plus, many trains offer free Wi-Fi onboard so you can stay connected during your journey! All in all, traveling by train is an ideal way to experience Morocco's beauty while still being able to relax and enjoy the ride.
With that said, bus travel may be a better option if you're looking for something more cost-effective or if you plan on making lots of stops along your route.
By bus
Exploring Morocco by bus provides an economical way to get around while taking in the sights, sounds, and culture of the country. Advantages of traveling by bus include:
The ability to observe locals going about their daily lives
The opportunity to experience different flavors of Morocco's beautiful scenery
A chance to meet fellow travelers from all over the world.
Taking a bus ride across Morocco is a great way to explore its diverse landscape and dive into its multicultural society. Plus, you can avoid spending money on accommodation as some routes take you overnight! Ready for your next adventure? Let's hop aboard a taxi and go!
By taxi
Hop in a taxi and feel the wind on your face as you explore Morocco in a whole new way! Taxis offer an easy, convenient way to get around the country. Whether you're traveling from city to city or just need to cover a few blocks, taxis are affordable and often more comfortable than riding in a bus. You can take local petit taxis (small cars) for short trips within cities, or grand taxis (larger vehicles that usually seat six people) for longer trips between cities. It's important to note that grand taxis don't operate like normal cabs—they only leave when they're full of passengers, so be prepared to have some extra time added onto your journey if there aren't enough passengers ready at once. Negotiating fares is common practice and should always be done before getting into any type of taxi. With that being said, hopping in one of these cozy little cars with locals is sure to make your Moroccan adventure even more memorable! Onward now – let's explore grand taxis next!
By grand taxi
Grand taxis are a great way to get around Morocco for longer trips between cities – they're comfortable and can take you to your destination in no time! While the cost of these taxis may be slightly higher than other methods of transport, it is often worth the convenience. Grand taxis are typically shared by multiple passengers going in the same direction, which means that you will have an opportunity to meet locals and hear stories about their lives. Plus, you won't need to worry about navigating or waiting in long lines for public transportation. Traveling by grand taxi is a great way to explore Morocco while still getting where you need to go quickly and efficiently.
The best thing about traveling by grand taxi is that several providers offer fixed fares for certain routes, so you can plan out your journey ahead of time without having any surprises when it comes time to pay. Just make sure that all parties agree on the price before you set off, as this ensures everyone is on the same page when it comes time for payment. With that said, let's move on to some tips for traveling to Morocco!
Tips for Traveling to Morocco
If you're planning a trip to Morocco, there are some important tips to keep in mind. Learn some basic Arabic phrases so you can communicate with locals, be respectful of Moroccan culture and customs, bargain at the souks for souvenirs, always drink bottled water, and pack light. With these tips in mind, your time in Morocco is sure to be memorable.
Learn some basic Arabic phrases
Greeting locals in Arabic is a great way to make your Moroccan travel experience even more enjoyable – so let's get started! Learning some basic phrases, such as "hello" and "thank you" will go a long way in helping you connect with the local culture. You may not be able to learn enough of the language to have full conversations, but knowing simple phrases can make all the difference when it comes to being respectful. For example, saying "as-salamu alaykum,"which means "peace be upon you,"is an appropriate greeting that shows respect for locals. Additionally, learning phrases like "shukran,"which means thank you, allows you to express gratitude in a meaningful way. Taking the time to learn these few words of Arabic could really enhance your travel experience and make it much more memorable. Moving forward then into being respectful of Moroccan culture…
Be respectful of Moroccan culture
Immersing yourself in the culture of Morocco can be an incredibly rewarding experience – but it's important to remember to always show respect. Here are a few key cultural expectations to keep in mind:
Dress modestly – especially when visiting mosques and holy sites. This means avoiding short shorts, tank tops, and low-cut shirts.
When visiting rural areas, always dress conservatively for women. Covering your shoulders will help you avoid unwanted attention from locals.
Respect religious customs – specifically non-Muslim customs such as Ramadan fasting or Islamic prayers. Refrain from eating, drinking, smoking, or making loud noises during these periods of worship.
Be mindful of local customs – this includes being aware of how much physical contact is acceptable between men and women in public spaces (it's not recommended). Additionally, it is considered polite to remove shoes before entering someone's home or a mosque.
Being mindful of these cultural nuances while traveling can ensure that your experience is both respectful and enjoyable! Transitioning into the next section about bargaining in the souks should come easy after being mindful of cultural norms – it's time to get shopping!
Bargain in the souks
Shopping in the souks of Morocco can be a thrilling experience – but don't forget to bargain for the best price! You'll find amazing items like leather goods, spices, carpets, jewelry, and clothing. Don't just accept the first offer given to you; it's expected that you will barter with shopkeepers for a better price. It's important to stay polite and friendly while bargaining, as this is an essential part of Moroccan culture. And while haggling is part of the fun, make sure not to be disrespectful or come off too aggressive; it won't get you anywhere. When you've reached a deal that works for both parties, relish in your victory as you walk away with a great souvenir at a great price. Next up: drinking bottled water!
Drink bottled water
When visiting Morocco, make sure to always drink bottled water – it's the safest way to stay hydrated! Bottled water is widely available throughout the country at stores, restaurants, and street vendors. It's also common knowledge that taps water in Morocco is not safe for drinking due to high levels of bacteria and other contaminants.
Drinking bottled water has many benefits: it can prevent gastrointestinal issues; it helps keep you cool in hot climates; and most importantly, it allows you to enjoy all the amazing sights and sounds of Morocco worry-free! With that said, packing light – including a reusable bottle for refills – will ensure you have enough space for souvenirs and mementos from your trip.
Pack light
Pack light and bring a reusable bottle so you can enjoy your trip without worrying about packing too many souvenirs. There's no need to overpack for Morocco – just bring the basics! A few changes of clothes, some comfortable shoes, and toiletries should suffice for most trips. Bring a lightweight backpack or day bag to carry all your essentials easily. This will help you move around without feeling weighed down by excess baggage. Plus, it'll be easier to explore different parts of the country without having to worry about lugging heavy bags around with you. With just the right amount of items packed in a lightweight bag, you'll be ready to get out there and start exploring Morocco!
By packing light and bringing only what you need for your trip, not only will it save time at check-in but it will also save money on extra baggage fees from airlines. And when it comes time to head home, you won't have to worry about paying additional fees for overweight luggage or having to purchase extra boxes for souvenirs – leaving more room in your budget for other experiences while traveling! So remember: pack light and leave plenty of space in your suitcase (or backpack) for all the wonderful memories that await during your Moroccan adventure.
Budget
Are you looking to plan a trip to Morocco but have no idea what it may cost? Well, you've come to the right place! We're here to break down the average costs of a trip so that you can plan your vacation without worrying about breaking the bank. So let's take a look at how much it will cost for you to travel to Morocco!
Planning a trip to Morocco doesn't have to break the bank – with careful budgeting, you can explore this vibrant country without blowing your budget. Prices for food and basic items like toothpaste or shampoo are quite reasonable in most parts of Morocco so your biggest expense will likely be accommodation. Depending on the type of accommodation you choose, prices can range from budget-friendly hostels to luxury 5-star resorts. If you plan ahead and book early, you can often find good deals on flights and hotels that won't drain your wallet. With a bit of research and careful planning, it's possible to enjoy a trip to Morocco without breaking the bank! And when it comes time to find a place to stay during your visit, there are plenty of great options available.
Accommodation
If you're looking for somewhere to stay in Morocco, you've got plenty of options. From hostels and hotels to camping, there are accommodations that fit every budget, so don't worry about not finding something suitable. You can also choose from traditional Moroccan riads or kasbahs if you want a more authentic experience.
Where to Stay in Morocco
No matter what kind of vacation you're looking for, Morocco has a stay option that's perfect for you! From rustic camping and caravanning to luxury all-inclusive resorts, there are plenty of places to rest your head during your visit. Whether your goal is a relaxing getaway or an adventure in the great outdoors, there's something for everyone.
If you're more into the local vibe, you can find traditional Moroccan riads with rooftop terraces and ornate courtyards — perfect for experiencing the culture up close. And no matter where you stay, stunning views of deserts, mountains, and oases are sure to make it memorable. When it comes to accommodation in Morocco, the possibilities are truly endless. Now let's move on to visas and currency when traveling in this exciting country!
Visas and Currency
If you are planning a trip to Morocco, it's important to know what kind of visa you need and what currency is used. To make things easier, here's a quick rundown of visas and currency in Morocco so you can plan your trip without any hassle. You'll need to apply for a tourist visa before traveling, and the local currency is the Moroccan Dirham. Make sure you familiarize yourself with exchange rates and plan accordingly!
What do I need to know about visas and currency in Morocco?
You'll need to familiarize yourself with both the visa requirements and currency exchange when planning a trip to Morocco. * Make sure you have an up-to-date passport that is valid for at least 6 months beyond your travel dates.
Find out if you need a visa in advance or if you can obtain one upon arrival in Morocco.
Research the currency before you go to avoid surprises when exchanging money.
Compare exchange rates offered by banks, kiosks, and other money changers for better deals.
Familiarize yourself with local customs to ensure a more enjoyable experience in Morocco.
Visas and currency are just two of the details involved in planning a trip to Morocco, but they should be taken seriously before traveling so you don't run into any problems or delays during your vacation. With some preparation and research beforehand, getting help from locals once you arrive should be smooth sailing!
Getting help
If you find yourself in need of help while traveling in Morocco, don't worry. You can get some assistance from the local people, who are friendly and willing to lend a helping hand. If you're lost or have any other issues, try asking one of the locals for help. Additionally, if you're looking for more specialized assistance, there are many tour guides available who can provide valuable information and guidance throughout your trip.
What if I need help while I'm in Morocco?
You can always find assistance if you need it while in Morocco; the locals are more than happy to help. Whether it's directions, recommendations, or simply a friendly face, there is no shortage of people eager to lend a hand. You may even find that your hostel staff or hotel concierge will be able to provide invaluable information and advice about the area. Or perhaps you just need someone to chat with – many locals love talking about their culture and country so don't hesitate to strike up a conversation! Additionally, many cities have tourist offices which can often provide valuable resources for travelers looking for help navigating their way around Morocco. Whatever your needs, don't be afraid to ask for help – you'll likely find plenty of friendly faces willing and able to assist you during your travels in Morocco!
Conclusion
You've now got all the info you need to get started planning your trip to Morocco with our travel guide! With its stunning beaches, unique culture, and world-class attractions, there's something in this country for everyone. Whether you're an experienced traveler or a first-timer, you won't regret making the journey. Make sure to budget accordingly and plan ahead so that you can make the most of your time in Morocco. Don't forget to try some of their delicious local cuisines while you're there! So what are you waiting for? Start packing and get ready for an unforgettable experience!
Book the best Morocco all-inclusive tours!