About us
Morocco travel guide, your way to discover Morocco
"With age, comes wisdom. With travel, comes understanding."
Overview of our Morocco travel guide:
Touring In Morocco is a travel guide that allows you to discover the beauty of Morocco through tours.
Our guides are all locals. In other words, they know all the secrets of the country. Thus, they can guide you, advise you. Even more, book the best local accommodation for you.
As we were born in the desert, we are chosen as the best travel guide to the Sahara desert, we are specialized in making camel tours and overnight in nomad desert camps.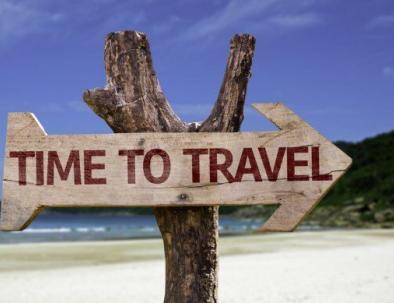 Morocco travel guide by tours from Marrakech, Fes, Tangier, and Casablanca:
If you are willing to visit Morocco and looking for a travel guide, we surely can assist you. Below, we listed tour itineraries from different cities. We can provide the best local guides to give our clients the best experience of a lifetime. Contact us for more information.
Travel guide to discover Morocco's imperial cities:
With our Morocco travel guide, you will discover Fes or the cultural city of Morocco. It is one of the four imperial cities and the second-largest city in the country.
In the company of our guides, you will be guided to these attractions:
– Madrasa Bou Inania: 
Morocco is very famous for its Madrasas or schools, the Madrasa Bou Inania is an iconic school in Fes, it was built between 1350 and 1357 by the Merenid sultan Bou Inan. In addition, it is one of the religious monuments that non-muslims can enter. Its carved woodwork and stucco reflect the Moroccan old architecture.
-Medersa el-Attarine:
Another Madrasa, one more example of Merinid architecture, it was built by Abu Said in the 14th century. As a material to build it, they used zellige and carved cedarwood. With this in mind, the upper floor was a place for the theology students at the mosque. Also, if you go up, you can enjoy beautiful views the last mentioned.
-Fes El Bali:
Every Moroccan city has an old town, the main gate to the area is through Bab Boujloud or the blue gate. Also, this is where most of the Riads are. 
Walking around can lead you to several monuments. For instance, Medersa Sahrij, the old foundouq…
-Fes tanneries:
The largest tanneries area in Fes, it is a place where they use different types of spices to paint the leather.
It is recommended to go there in the evening, the reason is that the leather wholes get dry which shows the real colors of leather.
In addition, the place doesn't smell so good. Therefore, consider taking some mint with you as citizens do.
Our Morocco travel guide shows you Rabat:
Rabat is the capital city of Morocco and the seventh-largest city. It has many things to see and do. Also, it is the capital city of Rabat-Salé-Kénitra. As a Moroccan travel guide, we offer tours guided by locals to discover this city's interesting attractions.
These are some of the most visited ones:
– Oudaias Kasbah:
We can't talk about Rabat without mentioning the Ouadaias Kasbah, it is an iconic Kasbah and one of the city's top sightseeing draws. It was built in the eleventh century using the Andalusian-style.
Its alleys are an admired thing for photographers. Not to mention, withing the district, there is the oldest mosque in Rabat. It's Built in the twelfth century and it has good views for the city of Sale and the Atlantic ocean.
– Hassan tower:
One of the tallest towers in Africa(45-meter-high). Built by the Almohads and finished during the era of Yacoub al-Mansour. In addition, it is next door to the Mausoleum of Mohammed V
– Chellah Necropolis:
These are what is left from the 14th-century town of Merenid citadel-town, the destroyed walls are considered a Roman ruined town called Sala. If you are looking for the best view for this site, a terrace in the area is a better choice also for photography purposes.
– Old and new Medina:
What makes Rabat's medina special is its Andalusian style from walls to rooftops. Thanks to the Andalusian Muslims that came from Spain. As every Moroccan city has a Souk, Rabat has plenty too. You can visit Souk Essebat and an area close to the Mellah(Jewish Quarter).
When talking about the new Medina, the royal palace is a should visit place. Further, it is special for the Andalusian style that was given to it.
Morocco travel guide to discover Marrakech attractions:
Marrakech or the red city is the capital of tourism,  many tourists consider visiting this city for shopping, trying Hammam, and so many interesting things.
Fortunately, our Morocco travel guide can assist you to discover all its attractions from Gardens to mosques and so many things more.
– Majorelle garden:
A very large French garden right next to the museum of Yves Saint Laurent, it is one of the most visited attractions in Marrakech with around 900,000 visitors a year. It was built by the French landscape painter Jack Majorelle in 1924. However, it has many interesting places inside like the cafe shop and a library. To enter, you need to get a ticket.
– Yves Saint Laurent:
a creative work by the legendary French fashion designer Yves Saint Laurent, it is next door to the garden of Majorelle as we mentioned. It all displays its designer clothing and accessory collections.
It is kind of built with Moroccan architecture way, the designer was in love with Moroccan culture, traditions, and clothing.
– Koutoubia mosque:
As a Moroccan travel guide, we will guide you to discover Morocco's mosques. withing that, there is the mosque of Koutoubia, one of the religious monuments of Marrakech. Five times a day, the muezzin calls the faithful to pray. It has one of the tallest mosque towers in Morocco. The latter was built in the 12th century using the old Moroccan way.
Discover Morocco's Meknes with our travel guide:
Meknes is one of the four imperial cities of Morocco. This city is not far from cultural Fes. It has many tourist attractions to see. Therefore, with our Morocco travel guide TIM, you will discover all Morocco's Fes attractions from Roman ruins to souks
– Volibilus the Roman ruins:
The Roman ruins or Volibilus are located for about about 29 kilometers from Meknes. Considered the main tourist attraction in Meknes, this atmospheric site is a place where citizens go for family picnics and just sitting atop a hill.
It was built in the 3rd century B.C. Recently, it is a UNESCO world heritage site.
– Bab al-Mansour:
This is the main gate between Meknes' Medina and Imperial City districts. In North African, it is an example of the living gates. It's architecture basements include the Zellige and wood carving. To enter and discover this iconic Moroccan monument, you need to take a small neighborhood, a much smaller way to admire the lovely gate from inside.
– Old imperial city and the new town:
Meknes has a very interesting old and new city to discover, each one has a special thing.
The old city has a lot of ruins to discover. For instance, Dar el-Kebir and Koubat Al Khayatine.
When talking about the new city, we must mention the Souks. The Nejjarine one is the largest and most famous in Meknes, it offers textile stalls and so many things more.
To discover more about Morocco's Imperial cities contact our Morocco travel guide here.
With our Morocco travel guide you will discover many Kasbahs:
Morocco is known for tribes that lived in the country a thousand years ago. They say Kasbahs started in Morocco during the eleventh century during the era of Thami-el-Glaoui. 
As a Moroccan travel guide, our aim is to show the history of our country. Therefore, we are glad to lead you to discover Morocco from its Kasbahs to old mosques and Ksars.
Below, these are the most interesting Kasbahs we will take you to discover.
– Kasbah Ait Ben Haddou:
Ait Ben Haddou is the first destination when starting tours from Marrakech. A group of earthen buildings surrounded by high walls, it is a UNESCO world heritage site since 1987. 
Ait Ben Haddou according to the archeologists is built earlier than the 17th century by the Glaoui family.
The group of earthen buildings is all built using hay bales, this is an old way of building, it keeps rooms cool during the hot summer.
To go all the way to the top, you need to use the stairs which are around 11 in total. On the way, you will love the Kasbahs painters and their technics; they use indigo, green or black tea to give the paper a magical view after putting it on fire.
From the top, you will appreciate the long valley of Ounila. For photographers, there are very known spots where you can shoot the fortified village of Ait Ben Haddou from the top.
Also, if you are interested in a camel ride, there two special white camels down the gate with good.
Ait Ben Haddou is also where many Hollywood movies are shot. For instance, Lawrence of Arabia and Gladiator. Also, the tv series Game of thrones.
– Kasbah of Telouet:
Telouet is a village about 1 h to Ait Ben Haddou, it has one of the most famous Kasbahs in Morocco.
It was in the past a route for the caravans coming from the Sahara to trade in Marrakech and Atlas mountains. 
It is also called the Palace of Glaoui, the reason is it was set by Thami El Glaoui between the 18th and 19th centuries.
What makes it special is that it is more damaged and real than the other Kasbahs.
To enter, you need to give a cheap fee for the guard that's all.
– Kasbah of Taourirt:
Kasbah of Taourirt or the maze of history. It is located in Ouarzazate. Another Kasbah owned by the Glaoui family in the 19th century. 
In addition, they say it contains almost 300 rooms for all the tribe members.
To know more about Moroccan Kasbahs, contact our Morocco travel guide.
Morocco travel guide to discover deserts:
Morocco is a country of paradox; you can enjoy the desert then the following day go visit the seaside. Therefore, if you are looking for a lifetime camel ride with sunset/sunrise and a night at a nomad camp, our Morocco travel guide is here to assist you.
As we are a local family living in the desert side of Morocco, we are specialized in making desert trips to discover Merzouga(our homeland) and Zagora.
You can start your tour from Fes, to reach Merzouga desert or a trip from Marrakech to get to the Zagora desert.
– Merzouga desert:
Merzouga is known as the most visited desert in Morocco, it has very tall dunes that can reach 150m.
Many activities attract tourists like quad biking, camel rides, Jeep city tours.
With our Morocco travel guide, you will reach Merzouga from any meeting point. More importantly, you will ride camels in the heart of Erg Chebbi and enjoy the sunset/sunrise.
when you arrive at the camp, you will try different activities like sandboarding. 
To conclude, you will enjoy a Berber show under the starry sky.
Most tourists after they do the camel ride and spend the night at the camp think about a desert trip to discover Merzouga and nearby villages.
At first, you discover Morocco's auto national museum of old cars. Then, the village of Khamlia to ascertain the Gnaoua music, then move to see the nomads and the mines of Kohl and Baryte.
As a final point, you will try the Berber pizza at some of the villages around.
Note! there are also tourists that would love discovering Merzouga with only camel rides that are available. Book one of our Morocco tours.
– Zagora desert:
With the 2 days Sahara desert tours from Marrakech to Zagora, you can visit Zagora and many other attractions.
Zagora is famous as it has a rocky desert instead of sand dunes. It has also a very large agricultural land. 
With our Morocco travel guide, you will ride camels in the Zagora desert and spend the night at a Bedouin camp.