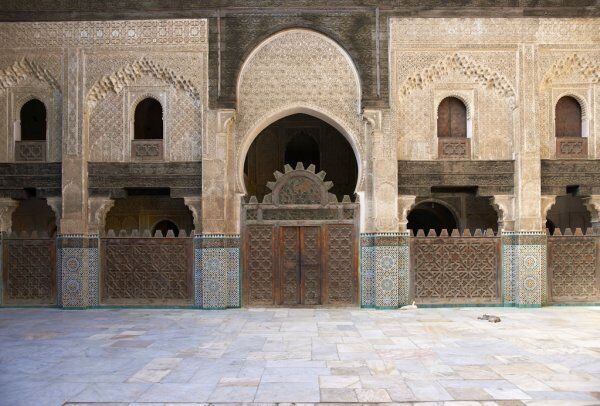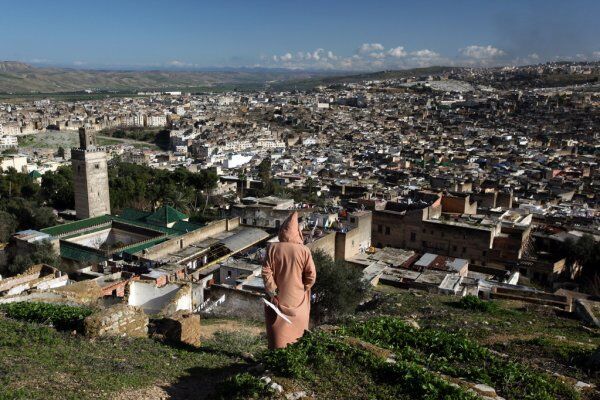 With our Morocco travel guide, you will discover Fes or the cultural city of Morocco. It is one of the four imperial cities and the second-largest city in the country.
In the company of our guides, you will be guided to these attractions:
– Madrasa Bou Inania: 
Morocco is very famous for its Madrasas or schools, the Madrasa Bou Inania is an iconic school in Fes, it was built between 1350 and 1357 by the Merenid sultan Bou Inan. In addition, it is one of the religious monuments that non-muslims can enter. Its carved woodwork and stucco reflect the Moroccan old architecture.
-Medersa el-Attarine:
Another Madrasa, one more example of Merinid architecture, it was built by Abu Said in the 14th century. As a material to build it, they used zellige and carved cedarwood. With this in mind, the upper floor was a place for the theology students at the mosque. Also, if you go up, you can enjoy beautiful views the last mentioned.
-Fes El Bali:
Every Moroccan city has an old town, the main gate to the area is through Bab Boujloud or the blue gate. Also, this is where most of the Riads are. 
Walking around can lead you to several monuments. For instance, Medersa Sahrij, the old foundouq…
-Fes tanneries:
The largest tanneries area in Fes, it is a place where they use different types of spices to paint the leather.
It is recommended to go there in the evening, the reason is that the leather wholes get dry which shows the real colors of leather.
In addition, the place doesn't smell so good. Therefore, consider taking some mint with you as citizens do.