Tours from Fes
Tours From Fes. Customized group, private desert trips.
To customize your own itinerary
"I'M IN LOVE WITH CITIES I'VE NEVER BEEN TO AND PEOPLE I'VE NEVER MET."
Within our Morocco trips, Fes tours, private, and group ones are very popular. When it comes to the cities of Morocco that people fly to. We are talking about the cultural city of Fes and Marrakech. Thus, our tour operator team "TIM" has designed several itineraries based on some ancient client's orders. If you are looking to customize a tour itinerary to different cities or destinations feel free to communicate with us.
Our Desert tours from Fes are suitable for couples, families, and small groups. Even more, we can organize a private solo tour.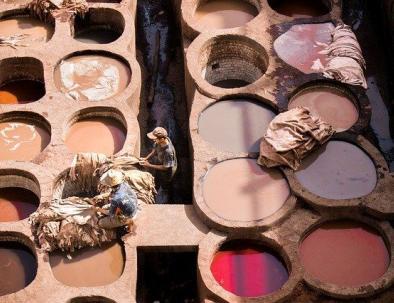 Morocco customized desert tours from Fes, Private & shared: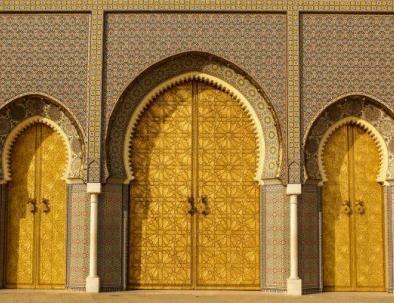 5% Off
2 days tours from Fes to Merzouga desert
2 days Sahara desert tours from Fes, itinerary in 2 days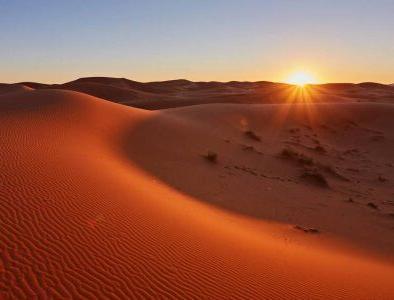 20% Off
4 days tour from Fes to Marrakech
Sahara desert tours itinerary from Fes in 4 days.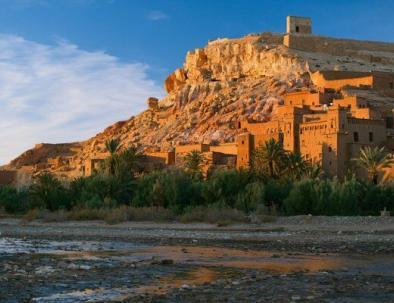 12% Off
3 days Fes to Marrakech desert tour via Merzouga
3 days, Fes desert tours to Marrakech, 3-day tour itinerary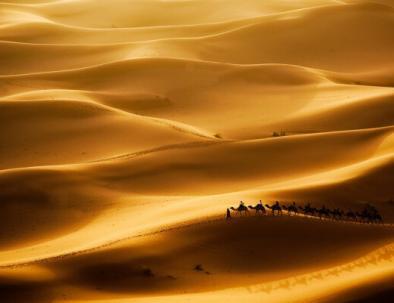 12% Off
Morocco 3 day tour from Fes to Merzouga desert
3-day tour from Fes to Merzouga desert, Fes desert tours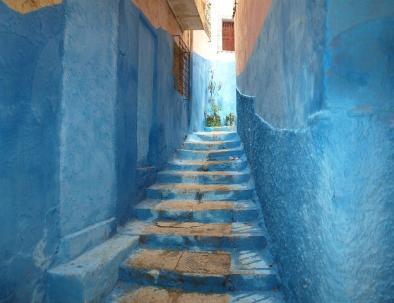 5% Off
2 days tour from Fes to Chafchaouen.
2 days tour from Fes to Chefchaouen via Meknes.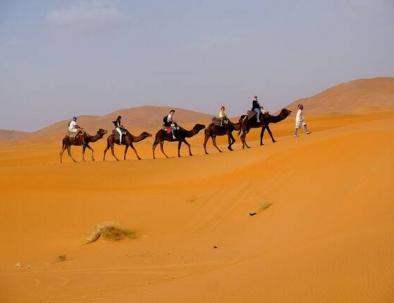 25% Off
Fes to Marrakech 5 days tour via the desert.
5 days desert tour from Fes to Marrakech via Boumalnes dades.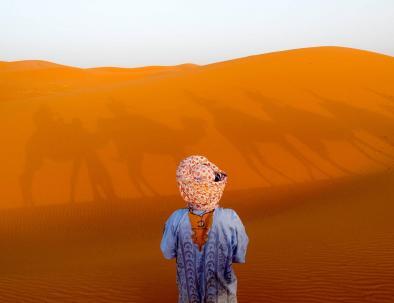 15% Off
Tour of 6 days from Fes to Marrakech.
6 days tour itinerary from Fes to Marrakech via Merzouga desert.
Private and group desert tours from Fes destinations:
As our tours start from Fes, we can provide a full day city visit before you start your desert trip. In Fes, there are so many interesting attractions. It is referred as the country's cultural city for so many reasons. In addition, it is one of Morocco's capital cities.
When booking one of our tours in Fes, you will discover the main attractions below :
Chouara Tanneries: these are the most famous tanneries area in Fes, it is also the largest in this cultural city. They started operating there since the 17th century, and they renovated it in 2016 to look fancy again. When you get there, the best place to get a great view is from those surrounding balconies. Not to mention, you should try to go there in the morning when the dried earth holes are washed and colorful. To do that, you need to choose a great leather shop's terrace. Tourists usually choose number 10 or 64 in the street. As there are many salesmen in the area, if you are not interested to buy you can simply ignore it. In every part of Morocco, you need a bit of negotiation to get the required thing at a decent price.
Madrasa Bou Inania: this is a Madrasa in Fes(school), its name refers to Faris ibn Ali Abu Inan al-Mutawakkil, it reflects the Moroccan old architecture. To enter this Madrasa, you need either take Talaa Seghira street or Talaa Lekbira. On the opposite side of it, there is what they call, Dar Al Magana. A very fancy mosque where you can see also the Moroccan architecture. Many say it's built by the same person who built the Madrasa.
Note! these are only the main interesting attractions in Fes. Contact us for more information.
With our tours from Fes you will discover Chefchaouen:
Chefchaouen or the blue pearl is a very gorgeous city in the north of Morocco. It attracts many tourists with its blue walls and majestic mountains.
It is very famous for its water springs, huge shops, and many lovely things more.
When choosing our tours from Fes, 2 days to Chefchaouen, you will discover the main attractions below :
The old city and Medina: when it comes to shopping, Chefchaouen has many to offer. After exploring its beautiful colorful streets, many tourists would think about getting some souvenirs. Its souks are very different from the big Moroccan cities like Marrakech and Fes. It is characterized by it's relaxing ambiance and not the crowded streets. As a suggestion, this city is famous for its leather products from shoes to jackets.
Cascades d'Akchour: After exploring the lovely Chefchaouen, there is a breathtaking area called Akchour. 30 min from the center of the city, the beautiful waterfalls of Akchour are visited most of the time by the tourists
The Kasbah museum: In the center of the Medina tourists admire the gardens. Within them, there is the Kasbah Museum. A gorgeous place with an art gallery. Consider a visit there if you are interested to know the culture of this beautiful town.
Plaza Uta el-Hammam: as almost every Moroccan city has a square. In the center of Chefchaouen lies the Uta el-Hammam, a great place with a relaxing ambiance. Also, if you are willing to try some street food that's the right path for you.
With our Morocco desert tours from Fes you will discover Ifrane :
When choosing one of our desert tours from Fes, private or group ones, you will discover the city of Ifrane. At first, you will leave Fes throughout the middle Atlas mountains to reach Ifrane. The latter is the finest city in Africa and the eighth worldwide. The tourist attraction there is what is called the city garden. A beautiful green area with a statue of a white lion, it was carved at the second world war by a German prisoner. Ifrane was in the past a camp for soldiers, as mentioned the statue was carved by the German soldier to get his liberty.
Not to mention, Ifrane has one of the biggest universities where there are students from outside of the country, it is called the university of Alakhaouin. The latter is right at the front of the king's palace.
Another thing you would love to do is skiing. Considering Ifrane as the coldest city in Morocco, it gets snow in the months of winter. That is to say, there are many ski clubs and companies that can get you an unbelievable experience.
Our desert tours from Fes, private and group ones will lead you to discover Ziz valley :
Morocco has many gorgeous valleys to see, among them, there is the valley of Ziz. After choosing one of our Fes desert tours, you will visit Ifrane and cross the High Atlas mountains to reach the valley of Ziz. It is one of the biggest dates sources in the country, stretches for about 50km to the city of Erfoud. Many photographers consider visiting this attraction for photography proposes. Many consider it as an oasis.
For further information, choose and book one of our Desert tours from Fes, private and group ones or contact us.
Ascertain Erfoud with our private, group desert tours from Fes:
Our Fes desert tours to Merzouga will lead you to discover many attractions, among them, there is the city of Erfoud. About 40 mins to reach the Sahara desert of Merzouga. Erfoud is known as the city of fossils, attracted many Archaeologists to discover its hidden gems. They say million years ago, there was a sea instead of a desert from Erfoud all the way to Merzouga and the other near villages. That explains why this city has many fossils and they can be found in the mountains surrounding the last mentioned.
Erfoud is also known for its large oases of dates palm trees.
If you are interested to see how they carve on the fossils, there are many Kasbahs for stone extracting specialists. During the third week of October, the citizens tend to organize a dates festival to celebrate the seasons of this fruit.
From Erfoud, you can visit Rissani to explore the souk. Further, it is called also the desert souk, considering it the first one in the area.
Glamping and camel rides with our Fes desert tours:
Merzouga camel rides and night at the Berber Tent are surely the highlights of our Morocco private and group desert tours from Fes. After visiting all the attractions from Ifrane to Erfoud, 40 minutes to arrive at the Erg Chebbi desert. One of Morocco's several ergs, it's sand dunes rise up to 150m offering it's visitors lovely panoramic views for the city and the lake of Srij.
When arrived at Merzouga you will be welcome by our staff and try a cup of Berber herbs' tea to restore. After that, you will be driven to the area where to ride camels.
The camel man or leader will take you for about 1h and 30 minutes in the heart of Erg Chebbi desert, to arrive at your well-equipped camp. Before that, you will enjoy the sunset with breathtaking views at one of the big sand dunes.
When arrived at the camp, you will have the chance to try different activities like Sandboarding.
Merzouga desert, one-day trip discovery :
On the following day, many people tend to do a desert discovery day trip. That is to say, we offer a 4×4 trip to discover Merzouga's best attractions.
Firstly, you bring to light to the oasis of Hassi Labied, several agricultural lands located close to the Erg Chebbi sand dunes. Hassi Labied's citizens use underground water to water their lands.
Secondly, you will visit Morocco's National Auto Museum, it is owned by a rich man from UAE. You will explore the area and move to Khamlia village.
When arrived at the village mentioned, you will get to know the Touareg people, they immigrated from countries like Gabon, Southern Mali…
After a show of their traditional music, you will move to the M'Ifiss land, an area where mines of Kohl and Baryte rocks are. In addition, it was owned by the French administration in the 16th century.
Next, you will continue to visit the nomads. These people live in tents made out of camel leather. Besides, every family has its own herd that one member of the family herds, when you arrive there you will see where their women make carpets, where they cook and so many interesting things to admire.
After visiting the nomads, you will drive to one of the famous panoramic views at the area. You will take some pictures and get back to the Touareg village for lunch.
These are the main attractions of Merzouga when booking our private or group desert tours from Fes.
Trekking with only camels in Erg Chebbi desert:
As mentioned above, many tourists choose to do camel trekking instead of using a Jeep to discover Merzouga's attractions. Therefore, among our private and group Fes desert tours, we offer one full day camel ride starting from the camp or the hotel.
At first, you ride camels heading to explore all the last mentioned attractions on the Jeep tour. Next, you will visit a very famous Moroccan Berber man called Weld Ma or the Berber pizza maker. On the way, your camel man will make sure to take breaks and stop for panoramic views.
When arrived, you will see for the first time how the Berber pizza is made, you will make tea and enjoy the tasty lunch with Erg Chebbi sand dunes' views.
At final, you will take the same way back to the hotel in Merzouga or you can choose to stay at the camp.
The irrigation system close to Fezna:
Morocco Berbers lived in the past as tribal nomads, to water their agricultural lands, they had underground water. Further, after visiting Erfoud back from Merzouga, close to Fezna city, there is a very large area of underground irrigation system. In other words, there are many wells of water connected. In the summertime,  we can say all of them get dry by the hot weather. Fezna's citizens are known as dates lovers, they love to grow palm trees everywhere, that's the reason why they dug those wells and connected them.
What you will see when you get there is how deep are the wells. Not to mention, they will show you how they can get the water for their herd.
With our private, group, Fes desert tours, you will visit Todgha Gorges:
Morocco is very famous for its magnificent Gorges, the two important ones in the south are, Dades and Todgha Gorges.
After seeing such beautiful irrigation canal systems in Fezna, you will move to Tinghir or the city of dates. They call it so because of the valley of Todgha, one of the biggest sources of dates in the country. Firstly, you will enjoy the panoramic views and then head to the canyons.
When you arrive, you will take a walk around, as most of the tourists do to discover the area.
Todgha is a place for family picnics, climbing, and more like a tourist area. Besides, it has a beautiful underground river. Further, the nomads of the area bring their transportation to take water from there.
The way cars take to the area can lead to different cities and tiny Berberic villages for people that are interested to see more hidden gems of the High Atlas mountains.
If you are interested in climbing and want to try it contact us, or book one of our private, group, desert tours from Fes to Marrakech.
Explore Dades Gorges and T'issdrin curves:
After exploring Todgha Gorges, about 1h and you get to Boumalne Dades. A gorgeous place, it is known for it's several Kasbahs with panoramic views. It is quite the same as Todgha when talking about the valleys. Dades valley is about 80kms long, from the Gorges to outside of the city (5km).
Dades Gorges are a series of rugged Wadi Gorges, located in the High Atlas range.
Fortunately, when you book one of our private and group Fes desert tours to Marrakech, our team will make sure you see all of Boumalne Dades's attractions. Also, get the best Kasbahs as accommodation for you.
At first, you visit what they call the monkey fingers hills. For a reason, the top looks like the monkey fingers, you will take some pictures there and move to T'issdrine curves.
The last mentioned is a road at the end of the Gorges, it is quiet difficult for non-professional drivers to drive all the way to the top.
Above, there is a hotel with a great panoramic view from where you can admire the Gorges and the valley.
Visiting the Roses valley with our Fes Morocco tours:
After visiting Boumalne Dades, the road geos to Ouarzazate via the Roses valley or K'laat Megouna. A small town famous for its valley called the Roses valley.
The economy in this town is based on small rose water cooperatives located in the center mostly. Its name refers to M'egoun which is a hill located outside of this latter.
In addition, every year in May, they organize a Festival for roses, people from outside of the country come to celebrate all the roses seasons.
Luckily, with our Fes desert tours our guides can lead you to the best cooperatives if you are willing to get to know how they produce the roses water.
Exploring the Kasbah of Amrhidil in Skoura:
After visiting the Roses valley, you pass via Skoura to arrive at the Kasbah of Amrhidil. One of the grandest Kasbahs of Morocco built at the 17 th century.
After a drive further to the river close Skoura, the Kasbah Amrhidil rises between all the other anciant fortresses. What makes it very special is that they still keep an old 50 MAD inside. Also, it is more like a meseum for old things they used to build mud houses.
If you go by the stairs all the way to the top you will see the spectaculat Oasis. In addition to that, you will get to see where the tribe was staying.
The Nassiri family that kept the Kasbah, made a small hotel for their living, it is right next to the Kasbah for people that are wiling to admire it more.
Not to mention, they used its sand-colored walls to get a shot of a famous movie(Lawrence of Arabia).
Tours from Fes to discover Ouarzazate's attractions :
After the Kasbah visit in Skoura, you move to Ouarzazate or Ouallywood of Africa, this is where the road of the thousand Kasbah starts further to the south.
Ouarzazate contains one of the largest Kasbahs in Morocco, the Kasbah of Taourirt. It is in the center of the town.
It was owned by Thami El Glaoui during the 19th century, people consider it as a maze because it contains almost 300 room, its walls are built out of mud and reflect the Moroccan olf architecture.
The second thing to visit in Ouarzazate is the vast Atlas studios, built at the 20th cntury, a place chose to be a part of many movies and Tv series. For instance, Game Of Thrones, Gladiator and many more.
Fortunately, if you are a Studios lover, you can stay at their hotel, they have a collection of those old movies to watch
Ait Ben Haddou Kasbah and village:
Our Fes desert tours can lead you to discover many Kasbahs, Ait Ben Haddou is the largest and probably the oldest in the country. Further, many say it was there since the 11th century during the Glaoua family presence.
Ben Haddou is the founder of the Kasbah, they say he is buried behind the village of Ait Ben Haddou.
Once you get there, you will get amazed by the valley of Ounila, it has about 50kms or more in length.
To go all the way to the top you need to use the stairs as it is the only way. On the way, you will discover how they paint the Kasbah using an old way(mixing green tea with sugar then burn the paper).
The Kasbah is more like a movies and Tv series studio. In addition, they shot many famous Hollywood movies there such as the Gladiator. Also, the British  Game of Thrones.
From above, you can admire the spectacular mosque of Jews and the valley of Ounila.
Fortunately, we provide trips from Marrakech to Ait-Ben-Haddou for people that are wiling to discover more about this historical area.
Desert tours from Fes to discover Marrakech city:
There are 2 way to discover Marrakech with our travel agency, with Marrakech trips and desert tours from Fes ending in Marrakech.
After discovering all the interesting things in the way from Fes, our tours most of the time end with a visit in Marrakech. This city has alot to offer from Gardens to squares and mosques.
For a start, your guide will take you to discover Bahia palace or the gardens palace. It was built late in the 19th century and its name means brilliance. Additionally, it's like a set for gardens.
Secondly, we will visit the garden of Majorelle, located close to the French meusum. It took its creator Jack Majorelle, fourty years to build all that. To enter, you need to pay a fee, but it's really worth it.
Thirdly, we will visit the Koutoubia and Menara gardens.
In the end, you will have free time to walk around Jamaa Lefna's square and admire the snake charmers, dancers, and so many things more.
Exploring Meknes's attractions:
Meknes is not so far from the cultural city. Therefore, withing our trips from Fes, we offer a visit to this city with a local guide.
Firstly, your guide will take you to visit Bad El Mansour Laleuj,one of the largest gates in Morocco. It is right at the front of Lehdim square, one of the most famous squares in Morocco. The gate was built officialy for the Isla Mulay. Not to mention, it is a world heritage site along with Meknes' old city.
The second thing you will visit is Hri-es Souani, a place where they kept wheat grain.
Thirdly, you will ahead to visit Volibilus or the Roman ruins, a unique historical place outside of Meknes, it is a Unsesco world heritage site founded in the 3rd century B.C.
Fourthly, you will visit the prison of Kara, the only prison that has no door in Morocco. Hundreds of people entered to it an no one has been able to leave of find the way out. It was there since the 18th century during the Era of Moulay Ismail.
For more information Contact us!
Related tours to Fes private, group, desert tours.