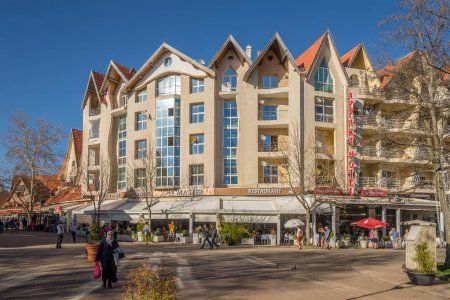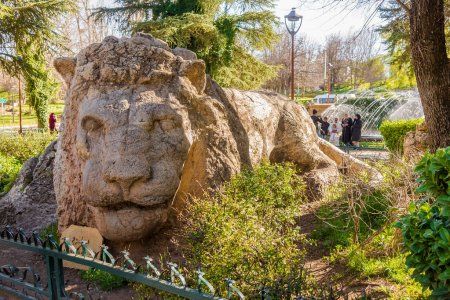 When starting the 2 days Sahara desert tour from Fes you will discover Ifrane or the little Switzerland of Morocco.
It is the capital of Ifrane province in the region of Meknes-Fes, it has a population of around 73,782 in 2014.
Ifrane is considered the finest city in Africa and the eighth worldwide. Not only this but the coldest city in Africa with a record of -28 °C in winter.
When arrived at Ifrane during the 2-day trip from Fes, you will be taken to a place called the Garden city. Famous for the white lion statue.
During the second world war, Ifrane was a camp for prisoners. For a German soldier to get his freedom, he had to carve the white lion statue.
In addition, the king Mohammed VI has a palace in the area, he used to come to the city several times for its lovely landscapes.
In Ifrane, there are many Ski clubs for ski lovers. With this in mind, it snows in Ifrane in winter more than any other Moroccan city.