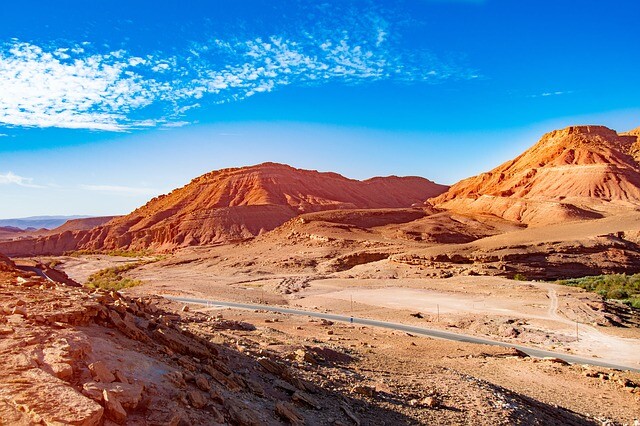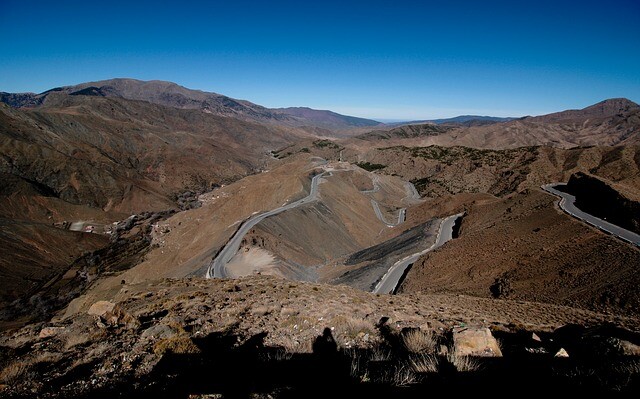 The first destination that our desert tour passes by is the beautiful Atlas mountains. These famous ranges cover three countries in a row, Morocco, Algeria, and Tunisia. In fact, the Atlas mountains are not continuous chains of mountains but they are separated by large distances. In general, they can be divided into three main parts in all three countries. Firstly, there is the Middle Atlas mountains and it is that lies in central Morocco. This latter is known for being the coldest and experiences more rain seasons that the other parts which makes it an important source of water in the country. Its highest peak is Bou Nasser that is about 3,340m. Northwest and parallel to the High lies the Anti Atlas mountains. Undoubtedly, it offers picturesque views and valley along with the Berber villages. 
Finally, there are the High Atlas mountains that are the largest and the longest. They are a range that crosses the previous countries in North Africa. As they are the longest, they are home to many beautiful landmarks and landscapes. Even more, they are where the highest peak of all the ranges lay, Toubkal 4,167m. 
In general, when driving along these mountains we take a special pass that is called Tizi Ntichka and it means "the col of getting lost". it is the only road that connects Marrakech to the Southeast. This curved road offers many beautiful panoramas to stop by, taking the example of its highest point that is about 2260m.