Marrakech 5 days itinerary
Marrakech 5 days itinerary
Itinerary for 5 days from Marrakech back to Marrakech.
Note: You can book our 5 days itinerary from Marrakech to Fes Here.
Marrakech 5 days itinerary includes and excludes:
Marrakech 5 days itinerary highlights:
Marrakech 5 days itinerary overview :
Our Marrakech 5 days itinerary usually starts and ends in Marrakech. In general, our 5 days tour offers a unique chance to discover the main attraction of the country. Firstly, we will pass by the Atlas Mountains, Ait Benhaddou, and Ouarzazate to spend the night in Gorges Dades. Secondly, we will go on a visit to the desert to explore it and spend a night there. On the third day, you will be experiencing another atmosphere with the desert tour. However, on the fourth day, we will take you back to spend the night in Ouarzazate. Finally, on the last day, we will travel back to Marrakech where the tour ends.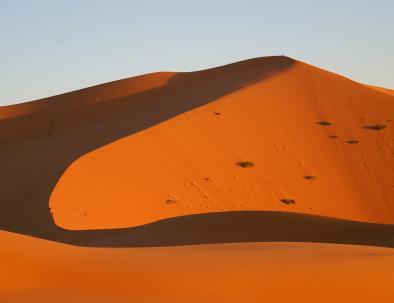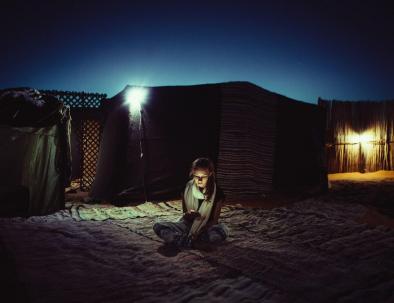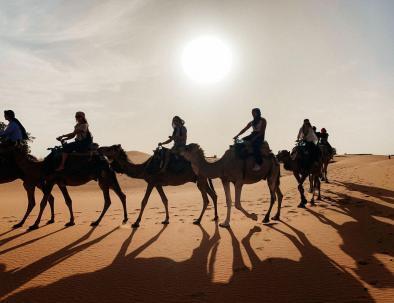 Our Marrakech 5 days itinerary:
Day 1: Marrakech to Boumalne Dades :
The first day of our Marrakech 5 days itinerary starts with picking you from your Accommodation in the red city. First of all, we will drive through the pass of Tizi Ntichka(About 200 km), where we would stop at a certain point to visit the cooperative argan oil. On the way driving on the High Atlas Mountains, we will stop by a famous panoramic view which considered the highest point of the pass 2260m. Our journey continues, this time we will pass by the Kasbah of Telouet arriving at Ait Benhaddou.
We will take a break to have lunch and discover the fortified village of Ait Benhaddou. In general, it is seen as one of the best sites in Africa for producing movies. As a result, it is protected by the Unesco World Heritage. Many movies and series have been shot in this small village, taking the examples of Gladiator, Lawrence Of Arabia, and the Kingdom Of Heaven.
Day 2: Dades Gorges to Merzouga desert:
Today, after having breakfast in Dades Gorges, we will start the second day of our Marrakech 5 days itinerary. Firstly, we will begin by visiting Todra Gorges which is a famous place for climbing. However, we would spend some time walking and discover its canyons that are about 300m. If you get the chance, you will see some Berber Nomads that bring their goats to drink water from the spring. Further, we could visit some workshops that make carpets if it is needed. The next destinations will Tinghir and Tinjedad where we would stop and have lunch.
Finally, we will arrive at the desert passing by Erfoud and its Fossil workshops. Definitely, the charming views of the golden dunes will amaze you with their beauty. We will take the camels and drive through the dunes of Erg Echabbi. On the way, we will stop for the sunset. By the time, we will have arrived at our last destination, the Berber camp. Our wonderful desert night will start by having a delicious traditional Moroccan meal. After that will be experiencing another atmosphere under the stars with Berber Music while sitting around the campfire.
Day 3: Merzouga Desert-The desert tour:
The Third of our Marrakech 5 days itinerary will be all spent in exploring the desert areas. In general, the desert tour usually begins with visiting the Berber Nomads, the indigenous people of Morocco. These people are still living a simple life under the tents with a number of goats, sheep, and donkeys. Thereafter, we will go on a visit to a famous mine of kohl in the area of M'Ifiss that in the past was settled by the French administration. In a while, we will drive to discover the main panoramic sites in the desert to allow you to enjoy the desert views.  
Further on the tour, we will take you to visit another lifestyle. Gnawa people are originally from Mali, and Gabon, they settled in some parts of Morocco such as, Khamlia, the next place that we will visit. The Gnoua people are known for their hospitality and they will play music and show you their unique dancing movies. Finally, we will go on a visit to discover some of the famous Oases in the desert before dropping you to your accommodation.
Day 4: Merzouga Desert to Ouarzazate:
After having breakfast in the hotel, we will continue our Marrakech 5 days itinerary. However, this time we will be heading back to Ouarzazate taking a different way. Firstly, we will drive to Rissani passing through its thousands of palm trees. We will stop by this city and explore one of the biggest traditional Souks (Market) in the Southeast of Morocco. Right after, we will be traveling along with many different beautiful Berber villages.
About midday we will arrive in Nkob where we will stop to have lunch. Last but not least, we will take to visit the biggest valley and river in Morocco, Daraa valley. After exploring the area, we leave directly to Ouarzazate and spend the night there.
Day 5: Ouarzazate to Marrakech:
The last day of our Marrakech 5 days itinerary will begin by visiting Ouarzazate. Undoubtedly, the Ouallywood of Morocco worths the visit. As a result, we will have to spend most of the time discovering it. Definitely, Atlas Studios are the best attraction in the area. Ouarzazate is famous worldwide for being a perfect site to shoot movies and series. Yet, series such as Game Of Thrones and Prison Break were shot in this city. Finally, when our visit to Ouarzazate ends, we will drive again through the 1000 thousand kasbahs heading to Marrakech. With dropoff in your accommodation our Marrakech tour and our service ends.
Marrakech 5 days itinerary's reviews:
Great way to camel ride the Sahara
Our driver Youssef took us on a tour from Marrakech to Merzouga, we went there to experience riding the camels and to stay overnight camping at Berber tents. The service was excellent and the tour was also, there are many things we visited rather than just the Sahara. The hotels and the food we had during the tour were between good and excellent, the car also was clean and luxurious.
Nice people and good quality service
Excellent 5 days tour in Morocco. Idir drove us from Marrakech, we visited AitBenhaddou, and Idir explain to us that it's a Kasbah and why they call it that and other information. We went to the Merzouga, and Dades canyons, our camel ride was the best thing we did in the tour, it's always what we wanted to do. Idir could manage the time and got us a great itinerary and schedule, all the people we met during in the tour were kind and friendly, especially the nomads and the people of the hotels.
We spent the most amazing new years eve in Morocco. This tour itinerary from Marrakech was recommended by our relatives, and we booked it to the Sahara desert. We always wanted to do the camel trekking and we were lucky to be there at the new years eve. I didn't expect the huge amount of tourists and the parties they make there. We were at this camp of Berbers, where they made a party playing drums and set fireworks. If your trip is to Morocco and you are coming on the new years eve, go to Merzouga desert, you will be amazed.
During our Marrakech 5 days itinerary, we will take you to the Kasbah of Ait Benhaddou and Erg Chebbi panoramic views. Also, the panoramic views of the valleys at Todgha gorges.
Our driver/guide will come to pick you up from the hotel you are staying at Marrakech. Also, at the end of the tour, you will be taken to the airport or Marrakech's chosen hotel.
We believe that we have the best local Berber guides of Morocco. That is to say, they will explain to you about the attractions you will visit during our Marrakech 5 days itinerary.
This tour is suitable for photographers. There are many stunning locations for pictures. For instance, we will take you up the view of Ait Benhaddou and on the Sand dunes of Erg Chebbi.
Do you have any questions concerning our 5 days Marrakech itinerary?
Reach out by contacting us anytime, we will reply within 24h. Whatsapp and other social media platforms are available.
Related tours to Marrakech 5 days itinerary:
Above is an itinerary for 5 days tour from Marrakech.  However, you can contact us for different customization or check out below related trips.