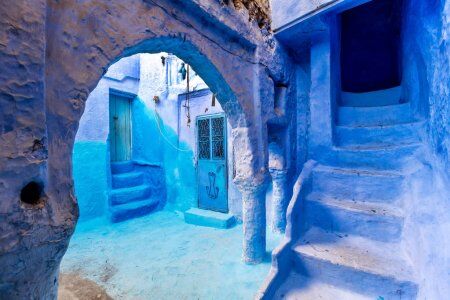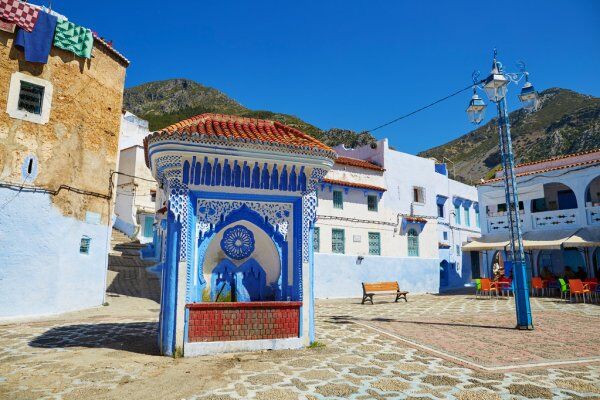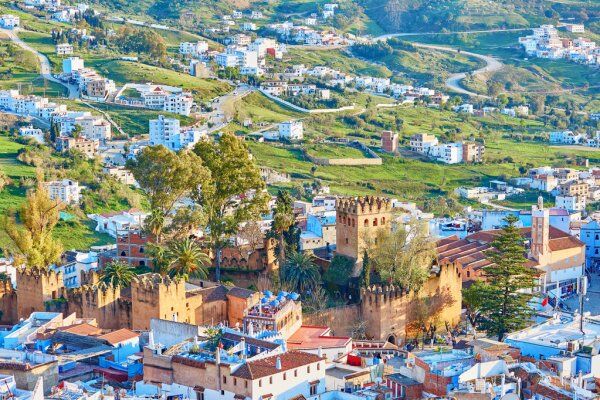 Chefchaouen, the blue pearl:
Chaouen, Chefchaouen, or Iskawen in Berber, it has many different names. However, it is all colored with the blue that makes it attractive to a huge amount of tourists. The city is between two if mountains, they are shaped as two horns of a goat. Therefore, the first original name came from the Berber word Iskawen, which means horns. Then, it changed the name to Chefchaouen and Chaouen after the invasions of the Portugaise. The local people of Chaouen are called the Ghomara, they are famous for the hospitality and the very warming welcome. 
Chefchauoen was built in 1471 by Sherif Moulay Ali Ben Rachid, he firstly built a Kasbah for the army to protect the area from the Portugaise. Then, more buildings were built to became what it is now. Chefchaouen wasn't colored with the blue since it was first settled. However, the locals, Ghomara people, the Jewish and the Spanish turn it into blue in 1492. Some people say that it was colored with the blue because they wanted it to look like the sky, others say that it was to protect it from the mosquitos. 
Chefchaouen is a city that is worth to explore, there are many things to see, and to do here:
Kasbah Museum:
The ethnographic Kasbah was the first building of Chefchaouen. It's at the square of Wetat Lahmam, and it is a gallery museum where you can find historical information about the city with many pictures. It has about 11 towers and it's a great place to climb up for an overview of the whole city.
Wetat Lehmam Square:
Most of Morocco's cities have a square at the heart of the city, also Chefchaouen represents itself with the square of Wetat Lehmam. Here, you will find people relaxing for a cup of tea after wandering around the city. Also, as there are many restaurants and cafes there, you will find some locals playing different types of music to entertain tourists and to gain some money for a better life living. 
Ras El Ma:
Ras El Ma is an Arabic word, it means the head of the water. It is an admired place where to enjoy the view of the waterfalls. Also, it is where some local females wash clothes. 
Still, the best thing to do is to wander in the streets of the city, admire the view of the colored walls, and take some pictures.