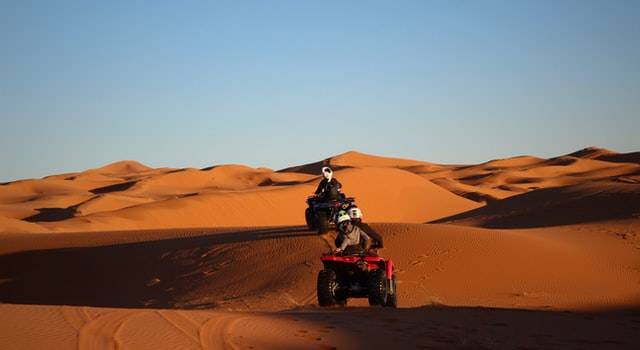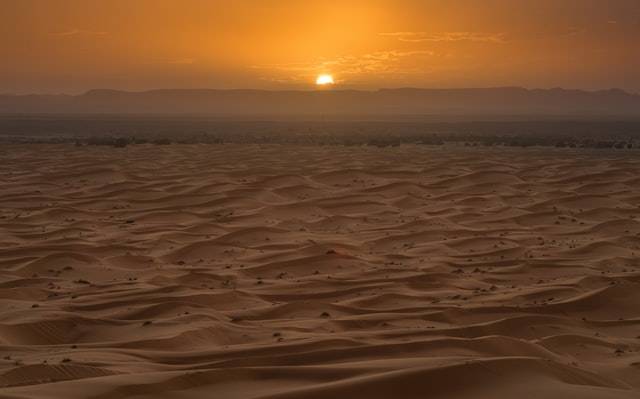 Marrakech itinerary 4 days tour to Merzouga desert takes you to the best desert in Morocco. Erg Chebbi dunes are the number one visited desert. With its charming views and golden dunes that are seen as the highest of all in the kingdom. Offering its visitors many spots and activities to do and see. First of all, the camel ride and glamping come first as the most booked activities. It is to say that, no tourists visiting the desert without riding the camels and spending a night in a Berber camp under the stars. Yet, some only prefer to have camel rides to catch whether the sunset or the sunrise or just have a small trip crossing the dunes.
On the other hand, some people like to have a desert discovery tour by the 4×4. Indeed, it is one of the best ways to fully explore the desert and visit many places such as the Berber Nomads and the Gnawa. Besides, you can also rent a quad or buggy and drive across the dunes. In addition, if you are an adventure lover and have time, you can go on a circuit with the camels and live the old traditional Moroccan life.
Also, Merzouga is a destination for those who suffer from rheumatism. Many people from Morocco especially the North, come to the desert to bury themselves in the sand. 
Merzouga is a name that came from Merzoug, a family that used to live in the area. This village consists of a center and many villages. You may hear of Hassi Labied, Tiharyin, Takojt, and many more villages instead of Merzouga. However, this name is generally given to the Erg Chebbi desert that is about 30 km from Tighmert to Khamlia village.