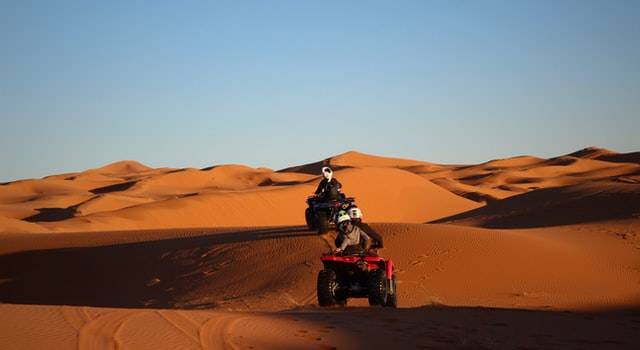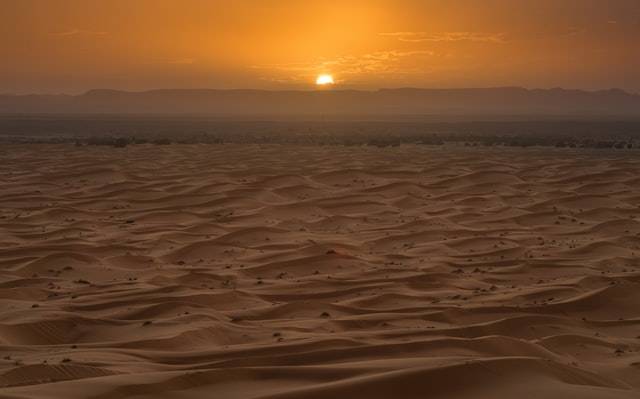 In the last years, the Merzouga desert became one most visited places in Morocco. With its golden dunes that cover around 30 km, Erg Chebbi is surely the best place to have un unforgettable desert experience. If you are looking for the Biggest highest dunes in Morocco, this place is yours. You might hear of Hassi Labied, Takojt, Tanamoust, or other names instead of Merzouga. However, they are all parts of this latter, it is to say that every place that the desert reaches belong to Merzouga. In general, its name came from a family named Merzoug that used to live in the area. 
There are a lot of activities and things to do and see. Riding camels through the dunes and spend a desert night under the stars is the most beloved of all. Firstly, the best plan is to ride the camels Watch the sunset on the way and spend the night in the Berber camp. At night enjoy the Berber music and watch the shiny stars. In the afternoon, Wake up early and catch the beautiful sunrise. Secondly, one of the most booked tours are those who offer two days in the desert. On the first day, you ride the camels and spend a night in the desert. However, on the second day, you do a discovery desert tour driving the 4×4. 
Merzouga is home to many fabulous places to visit. For example, you can go on a visit to the Berber Nomads and discover their simple lifestyle. Besides, you can go on a visit to the Gnawa and discover another lifestyle.