Morocco is a magnificent location of sand dunes, beaches, busy marketplaces, resort towns, and jaw-dropping mountains. It is located less than 15 kilometers south of Europe, across the Strait of Gibraltar. It is a gorgeous country that engages all of your senses, making it a destination that is unquestionably worth a visit. Morocco has a reputation for being a fantastic location for many different types of visitors. But it is not generally recognized for being a particularly gay-friendly country, such as some other countries like Costa Rica. However, this does not mean that LGBTQ travel is totally absent. Gay people still can book a Morocco tour and move freely all around the country.
Touring in Morocco travel agency with its spirit of acceptance and tolerance will make sure to make your Morocco tour, regardless of your gender or sexual orientation, a one to remember. Feel free to contact us for more information.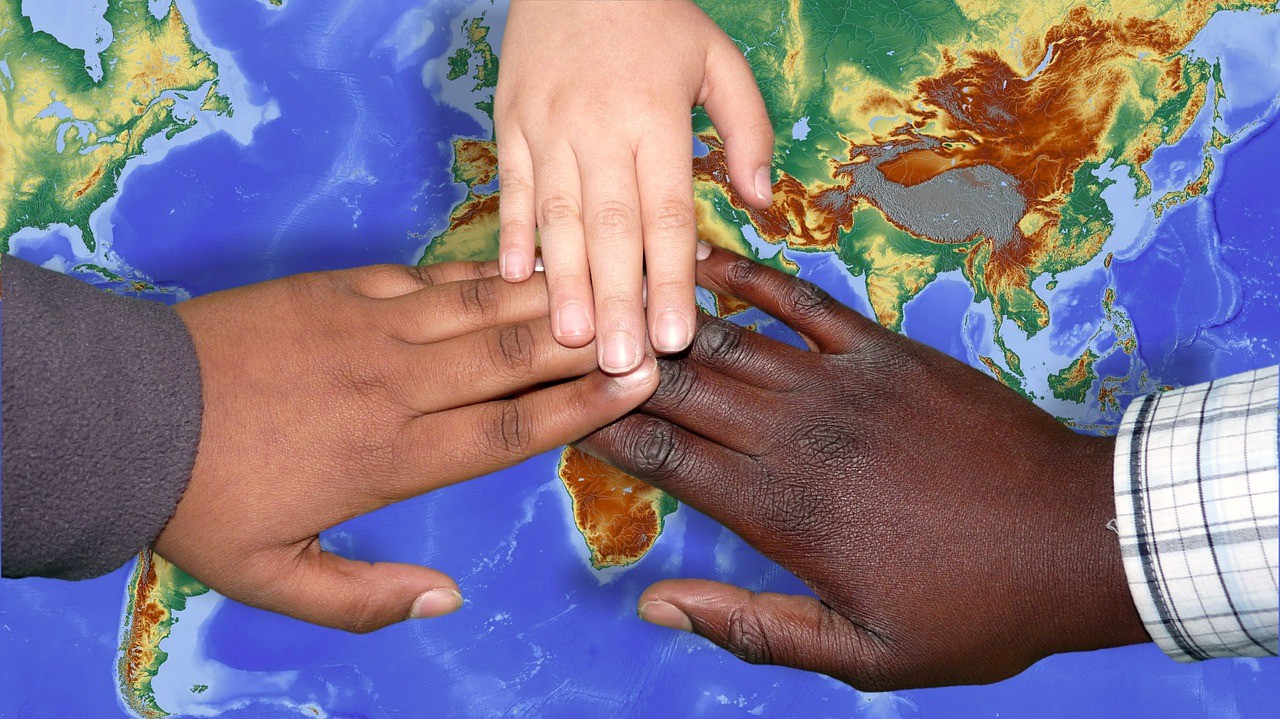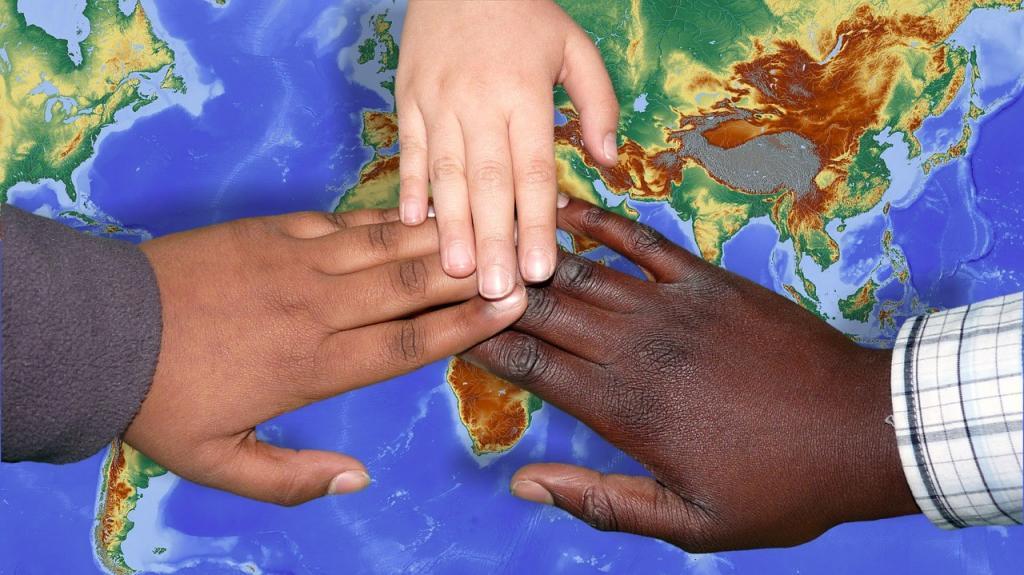 Same-sex marriage in Morocco:
Unlike some other countries, where same-sex marriage is allowed, homosexuality is illegal in Morocco and punished by up to three years in jail. However, this is rarely enforced, and the severity of the penalty varies across the country. In fact, this rule does not apply to non-Moroccan same-sex partners who travel or remain together on their trips. 
Gay Morocco tour:
When visiting Morocco as a gay traveler, it is essential to respect the local culture and use discretion in public. In reality, both gay and straight couples should avoid public displays of affection. Heterosexual kissing in public can result in both the woman and the man being fined or imprisoned. The country's mostly Muslim population is conservative when it comes to PDA. As this applies to both the gay and straight communities, the LGBTQ community should not be offended by this fact when traveling to Morocco as it is simply a symbol of cultural respect.
Any tourist, gay or straight, coming to a new nation should consider the traditions and customs of that country,  not only for safety but may also be seen as an opportunity to learn about living in a new nation by immersing oneself in the culture. Seeing something from the outside versus experiencing it from the inside offers two very distinct perspectives on a lifestyle.
Gay Morocco tour with acceptance:
Regardless of the fact that LGBT people are not uncommon in Morocco, Moroccans still expect guys to marry women and have families. It would be uncommon not to do so. This is one of the challenges that homosexual tourists may encounter while interacting with locals. However, same-sex couples vacationing in large hotel chains or foreign-owned riads in places such as Marrakesh should have no problems because they are used to a wide range of guests.
Hand holding between males is not common in countries like Morocco, although it just shows male friendliness and nothing more. So, if you see something like this, don't jump to conclusions. It's also possible that you won't see this as frequently in more urban places. Most Moroccans are conscious that in the Western world, two men holding hands are frequently assumed to be in a relationship. Moroccans would want to avoid this presumption.
Gay Morocco tour, destinations:
Morocco is a country of diversity and beautiful sceneries. Whether you are gay or straight, there are a lot of stunning places and sites that you must visit when booking a tour in Morocco. Here are a few of them:
Marrakech, the red city:
Marrakech is a picturesque city surrounded by red and pink buildings and walls. The old town is also registered as a World Heritage Site. Also, the streets are full of charm with a wonderful blend of European and African races and cultures.
The city is packed with fun things to do in Morocco, such as interacting with the lively locals and visiting cute grocery stores, making it the perfect hands-on destination for everyone.
Marrakech is one of the must-visit cities on your trip to Morocco. It is always bustling with festivities at Jemma El Fna, the center of tourism!
Chefchaouen, the blue pearl:
Chaouen or Chefchaouen, located in northern Morocco, has become a popular destination for people who love to travel. The entire city is painted blue, making you feel as if you've wandered into a fairy tale world.
Everything from house doors, window frames, stairs, and cabs are painted blue, creating the most photogenic scene you may ever see! The people of the city are also calm and easy-going, allowing you to relax and soothe your soul.
Early morning is the best time to enjoy walking around the city. When the sun is low in the sky, there are no shadows, so you can take beautiful photos, and the blue color is even more beautiful than during the day.
Merzouga Sahara desert:
A journey to Merzouga and a desert tour are unquestionably the greatest things you can do when visiting Morocco. In fact, the camel ride and the night in the camp are two of the most memorable moments that you can take with you back to your country. Camel trekking over the wide dunes, witnessing the most amazing Sahara sunset, singing  Berber songs next to the Berber camp, sleeping beneath the bright dazzling stars, and spending the night in the desert camp are the best activities to try there. There are several amazing memories that should not be missed. 
This small and lovely town offers a lot of other activities such as Quad biking, visiting Gnaoua people, and visiting the nomads. 
Fes, the cultural city:
Fes is regarded as the second biggest city in the whole country. It was built on a bank of the Jawhar river by Idris I in 789. Because of the diaspora of Andalusia families exiled from Cordoba during their uprising against the Umayyads of Andalusia, as well as the emigration of Arab families barred from Kairouan, the city took on an Arabic character.
Fes is regarded as an important element of Moroccan history. Tens of Arab families were displaced and settled in Fes, becoming the first neighborhood known as Al Qarawiyyn. Furthermore, Al Andalusians who were displaced from Andalusia moved into what became known as the Al Andalusians area. The Al Mallah area was where Jews lived.
When 'Idris I' died, his son founded the second city on the river's left bank. The city was still separated into two cities. Later, Yusuf Ibn Tashfin invaded the city and gave the order to unify the two cities under the Almoravid dynasty. Yusuf Ibn Tashfin is regarded as the city's second founder since, by his age, it had evolved into a military installation, religious, scientific, and cultural center.
The Kasbah of Ait Benhaddou:
Since 1987, the ksar of Ait Benhaddou has been on the UNESCO World Heritage List. During the French colonial period, it was known as the "Mont-Saint-Michel des Chleuhs." Ait Ben Haddou's ksar is an excellent illustration of southern Moroccan architecture. The ksar is mostly a community of houses. Houses cluster inside the defensive walls, which are strengthened by corner towers and pierced by a blocked gate, some modest, others like miniature urban castles with high towers and top portions painted with clay brick patterns, but shared areas.
It is an exceptional collection of structures that provides a comprehensive overview of pre-Saharan earthen construction techniques. Although its structure and method spread fairly early in the valleys of southern Morocco, the oldest buildings do not appear to be older than the 17th century.
Essaouira city:
Essaouira is regarded as the windy city of Morocco. A mix of magnificent beaches, excellent sea, and nearly consistent tropical trade winds has transformed this city from a bustling port into one of the world's best locations for windsurfing, kiteboarding, and other thrilling watersports. The city has a dual past, as seen by the massive walls that encircle this historic Moroccan commercial center. Once a Portuguese castle, rusty guns between the ramparts still point out to sea, and the architecture of the city known as Mogador has a European feel to it. The small twisting alleyways, however, are filled with the sound of Gnaoua singing, and women in white Haiks weaving their hands.
Ouarzazate city:
In the past, the Ouarzazate region served as the starting place for the oasis routes and the 1000 Kasbah route. It also served as an economic and cultural crossroads for people from the high Atlas and sub-Saharan tribes.
The very first known residents of this land are the Berbers. Following the French occupation in the 1930s, the region also accommodated Africans, Jews, Arabs, and Europeans. The blending of diverse races and cultural backgrounds gives Ouarzazate its distinct flavor;
It is well known as the cinema city of Morocco. Its stunning natural vistas and opulent Kasbah have been used as the background for several films. That includes Lawrence of Arabia, Gladiator, Prison Break, and Game of thrones.
Film producers choose to film there. That is not just because of the desert scenery, studios, Kasbahs and Ksour, and competent film technicians, but also because of the quality of light. The sun is so bright and brilliant in Ouarzazate that the authorities decided to build a solar power plant there. It is one of the world's largest producers of sustainable energy. Noor, which means "illumination," is the name of the solar power facility.
LGBTQ Rights in Morocco:
The prospects for LGBTQ equality in Morocco remain poor. Traditional values and a strict religious culture imply that the Maghreb will likely take a long time to catch up to Western standards of LGBTQ acceptance. Kif-Kif, which means "alike," is an LGBTQ Morocco rights organization located in Spain that worth mentioning. It has published a journal named Mithly.
Morocco's traditions and laws may not yet be in sync with the neighboring Western world due to the country's profound religious and family traditions. Nonetheless, Morocco continues to entice the homosexual community as a magical and exotic vacation. LGBTQ visitors visiting Morocco should take caution, but rest assured that it is a fantastic location with plenty to do and see.
Gay Morocco tour with Touring in Morocco:
Tours from Marrakech:
Most of our Morocco tours depart from Marrakech. It is safe to assume that no visitor visiting Morocco should skip out on a visit to Marrakech. For that reason, as a Morocco tours travel operator, it is our responsibility to supply you with the finest Customized group and private desert tours from Marrakech. With years of professional experience, our staff has created a variety of tour itineraries that are commonly booked by travelers. Because the Sahara desert is considered the highlight of all Morocco trips, we attempted to include it in the majority of our Morocco tours. Click here to customize your own itinerary from Marrakech.
Tours from Casablanca:
We have customized some trips itineraries from Casablanca based on past clients' requests. As mentioned before, the Sahara desert is the highlight of all Morocco excursions and as a result, we planned all of the Merzouga itineraries, as well as several of the Zagora desert itineraries. In addition, we customized Casablanca trips to cultural, economic, and commercial sites. To plan your own Casablanca itinerary, click here.
Tours from Fes:
Fes tours, both individual and group, are highly popular on our Morocco vacations. When it comes to Moroccan cities that travelers fly to. We're talking about Fes and Marrakech, two cultural cities. As a result, our tour operator team "TIM" has created numerous itineraries based on certain old customer orders. Couples, families, and small groups are welcome on our Desert trips from Fes. Furthermore, we can arrange a private solo trip.
If you want to modify a tour itinerary to various cities or locations, please click here.
Tours from Tangier:
Tangier is one of Morocco's most popular tourist attractions. As a result, our professional staff has modified some of the excursions that travelers typically book. Aside from offering desert trips, We also provide customized group and private desert tours from Tangier. However, if the itineraries provided do not meet your requirements, you can simply contact us and we will create a plan that suits you.
Frequently asked questions:
Is it safe for gay couples to travel to Morocco?
However, despite its regressive laws, Morocco remains one of the safest countries in Africa for LGBT travelers, and indeed, one of the most tolerant in the Islamic world. It may have had a colorful past, but Tangier no longer has any kind of gay scene.
Is Morocco safe for gay tourists?
Morocco is not a safe place for LGBTQIA+ travelers who want to publicly display their sexuality and/or gender identity outside of a highly conservative, heterosexual binary. Article 489 of the Penal Code makes homosexuality unlawful and punished by prison time and fines.
Is Marrakech LGBT-friendly?
Marrakech is regarded as the most open-minded of the cities. It has no gay clubs or bars, although certain neighborhoods are known to be LGBTQ hangouts, and certain clubs attracted a more diverse audience. This is owing in part to the large number of LGBT ex-pat couples that have relocated here, notably from France.
Is Agadir gay-friendly?
Whether the country admits it or not, Morocco has been and continues to be a favorite destination for LGBTQ visitors. Cities like Tangier, Marrakesh, and Agadir have long been popular gay travel destinations.