Morocco's cultural capital is unlike any other place on Earth.
Morocco is home to four imperial cities, Fes El Bali was established in 789 by Idris I, making it the oldest of the group. Its ascent to power, however, did not occur suddenly. Fez did not achieve its zenith until the Marinid era when it dethroned Marrakech as the capital. Much of the city's history may be traced back to this golden time. Which gets us to Fes el Bali, far from Morocco's only medina, but unquestionably the most magnificent. Why? For starters, it is the world's largest car-free metropolitan region.
Within its medieval walls lies an intriguingly contradictory area that is both tumultuous and peaceful. This congested network of small tunnels, mosques, souks, artisan workshops, madrasas (institutions for Islamic teaching), and modest dwellings is home to half of the population. The noises of daily life, several languages (Arabic, Berber, and French), and the muezzin (the call to prayer) reverberate through the hallways. Is it overpowering? Perhaps. However, each colored component adds to the complexity of this centuries-old puzzle.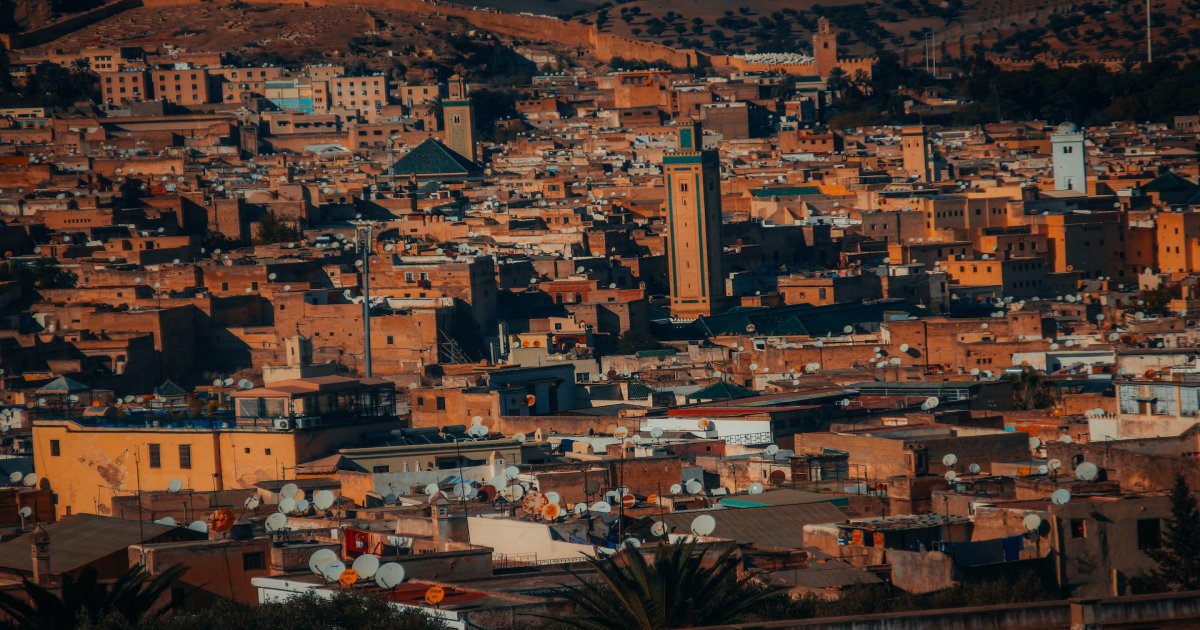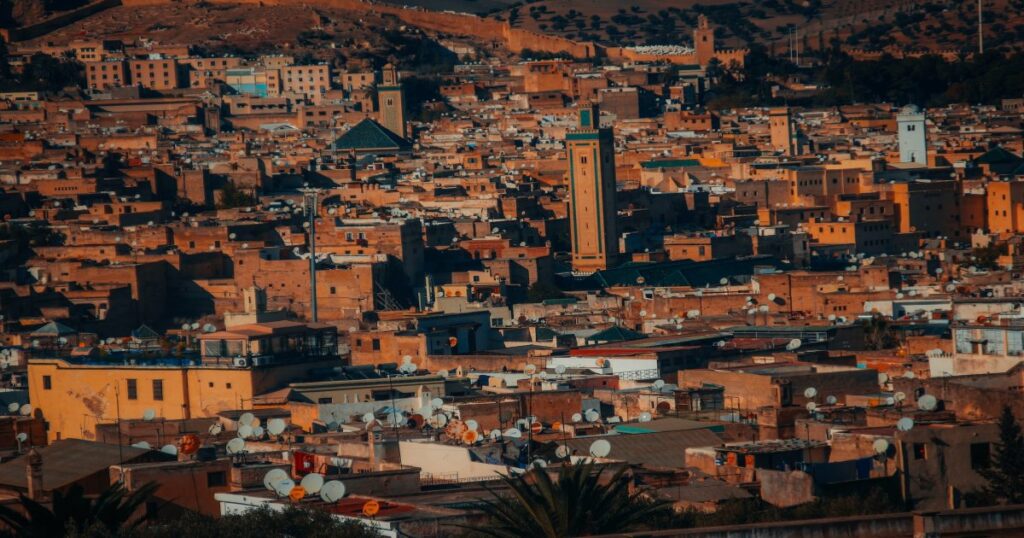 The Middle Ages Are Alive and Well.
Visiting Fes el Bali is like going back in time. This fascinating maze has remained mostly unchanged since the Middle Ages, with madrasas, mosques, hammams, fondouks (inns frequented by traveling merchants and cattle), and donkeys pushing carts through the cobblestone paths. Will you become disoriented among the over 9,000 alleys and blind turns? Probably.
A Living Museum.
Fes el Bali, often recognized as the best-preserved medina in the Arab world, is a massive museum dedicated to Moroccan history and heritage. There are several historical sites, ranging from madrasas and military memorials to palaces (some of which, like Dar Batha, have been transformed into museums) and religious structures like Djemaa el Kairaouine. (It should be noted that non-Muslims are not authorized to enter mosques; however, you are permitted to look inside.)
The Exhibition of Islamic Architecture.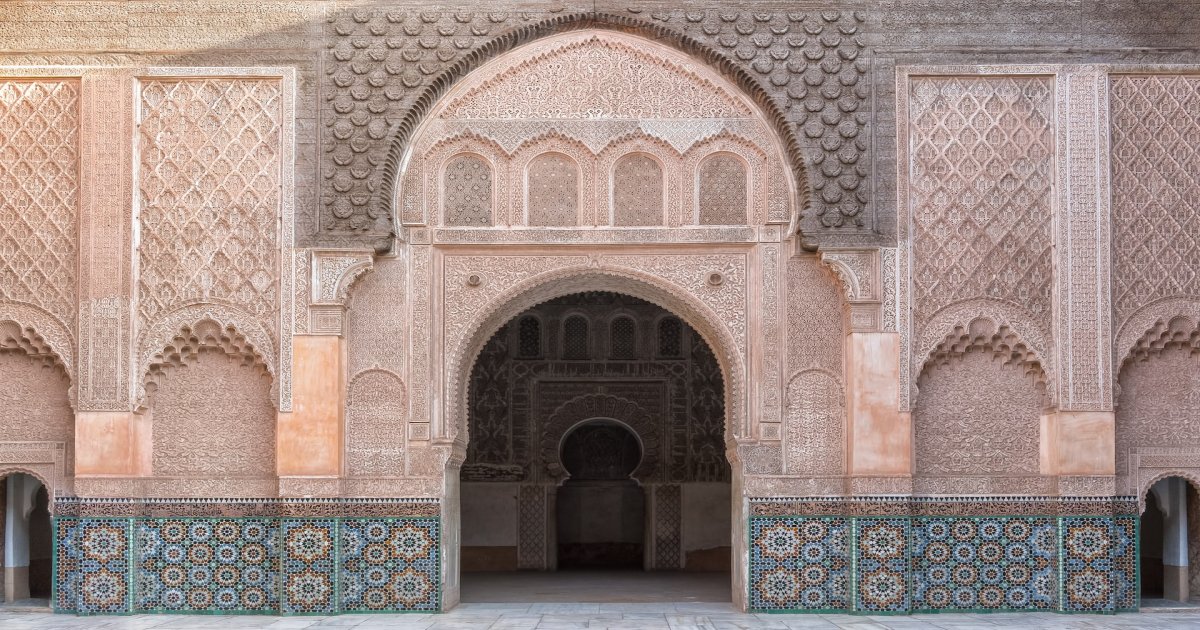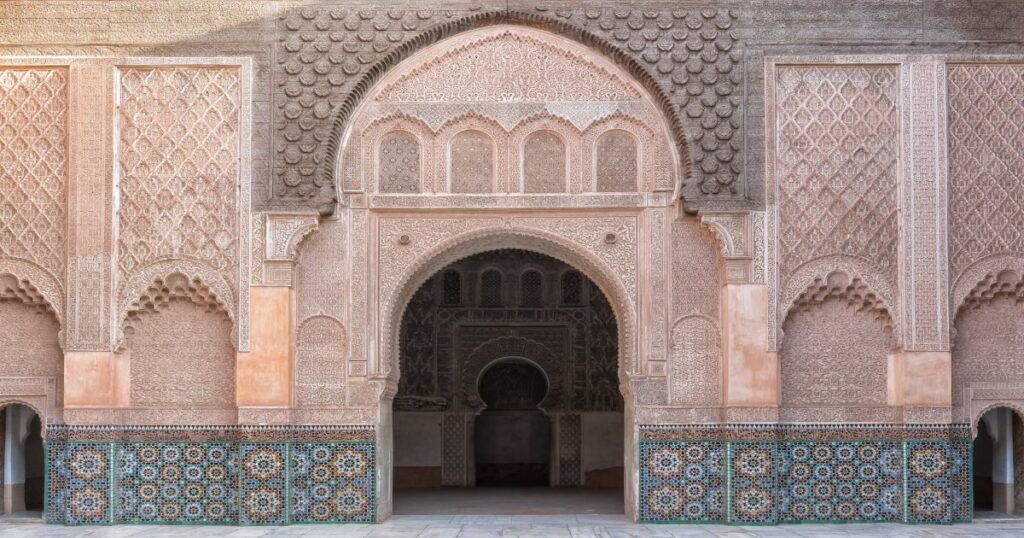 While numerous eras and cultural influences have left their imprint on the structures of Fes el Bali, Islamic architecture is the most visible. Madrasa Bou Inania is a magnificent example of medieval Marinid architecture. The combination of exquisite zellige (mosaic tilework), carved plaster, and cedar Mashrabiyas harkens back to another age. And the green-tiled minaret soars above all for all to see. In Islamic civilization, privacy is also highly essential. As a result, riads, typical Moroccan guest residences with central courtyards, were born.
The Possibility of Staying in a Riad.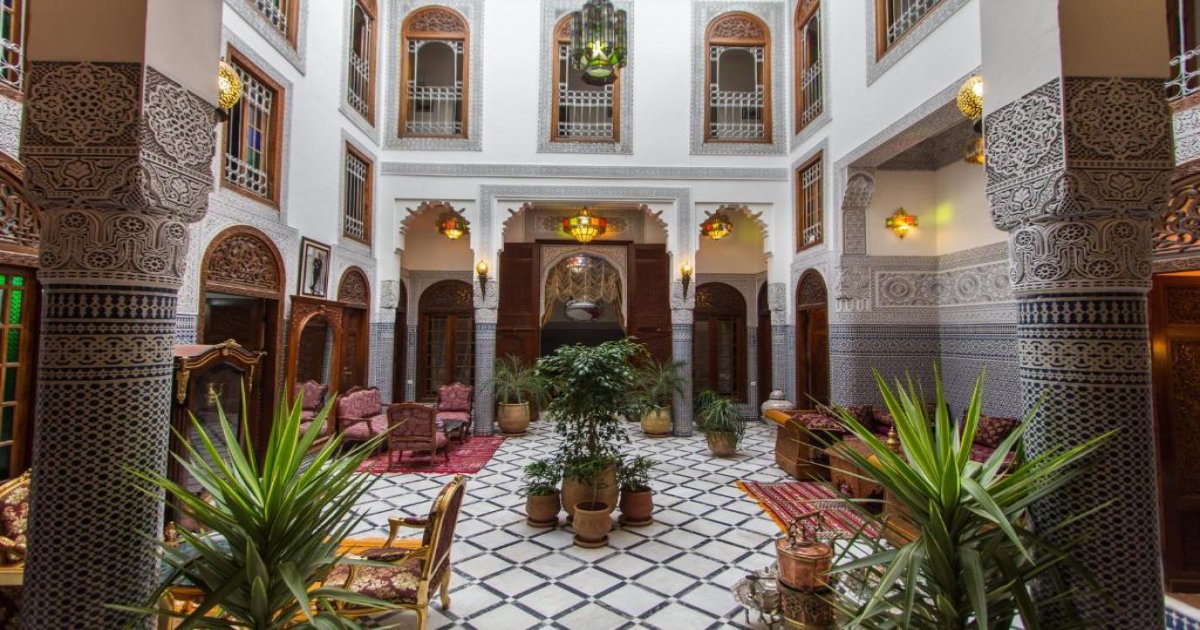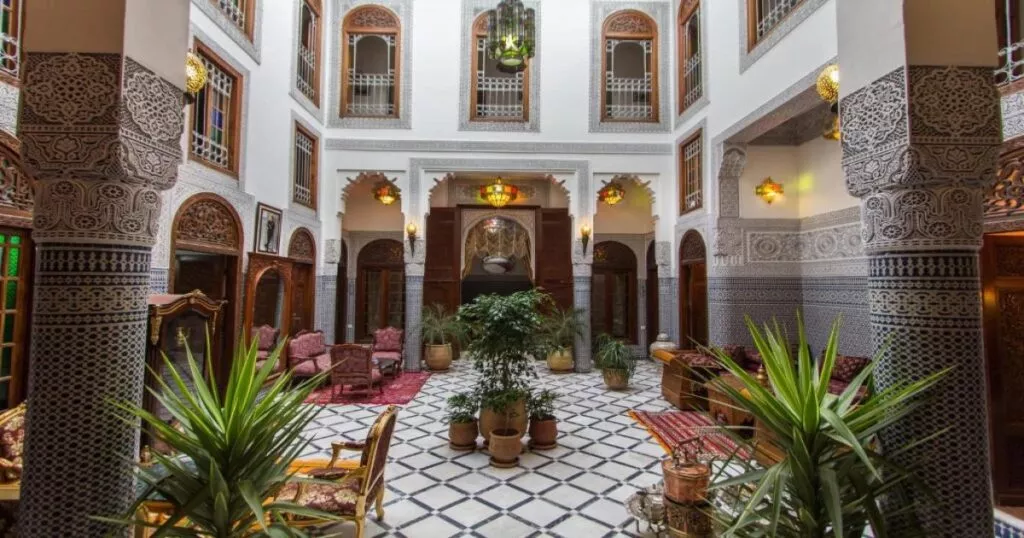 Several of the riads in the city's walled core have been converted into boutique B&Bs. Dar Victoria and Riad Numero 9 are two standouts.) The layout is ideal for tired travelers since the inward-facing rooms provide peace and quiet. Furthermore, the Andalusian-style patios with fountains are both tranquil and lovely.
Residents live in stucco houses.
Most dwellings are modest in comparison to the sumptuous palaces, mosques, and majestic riads. These fortress-like residences are made up of tall white stucco walls and elaborate wooden doors, with no external windows to add to the opacity. It's nearly difficult to fathom what's going on inside—and this is no accident. For millennia, seclusion and safety have been major priorities.
Souks sell a wide range of handcrafted goods.
Whether you're seeking genuine souvenirs to give to friends and family or unique artifacts to spice up your home, you'll find 'em in Fes el Bali. Berber rugs and henna are sold in the bright souks and Kissaria (covered marketplaces), as are silk caftans and artistic pottery. Simply be prepared to bargain, as is typical.
Interesting Food Stalls.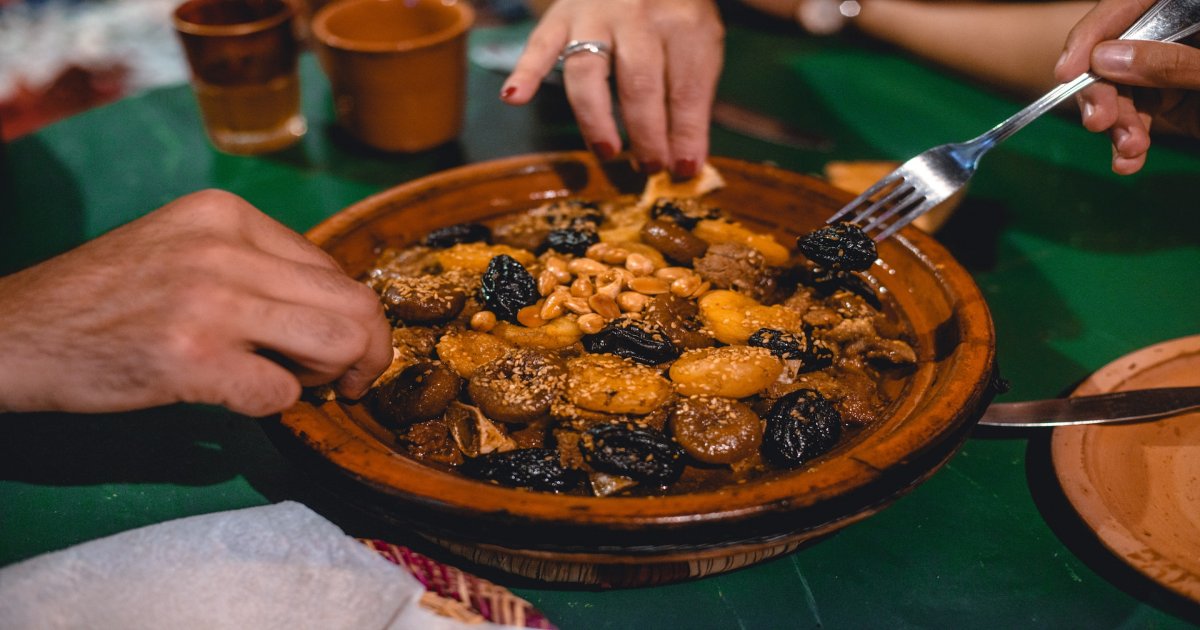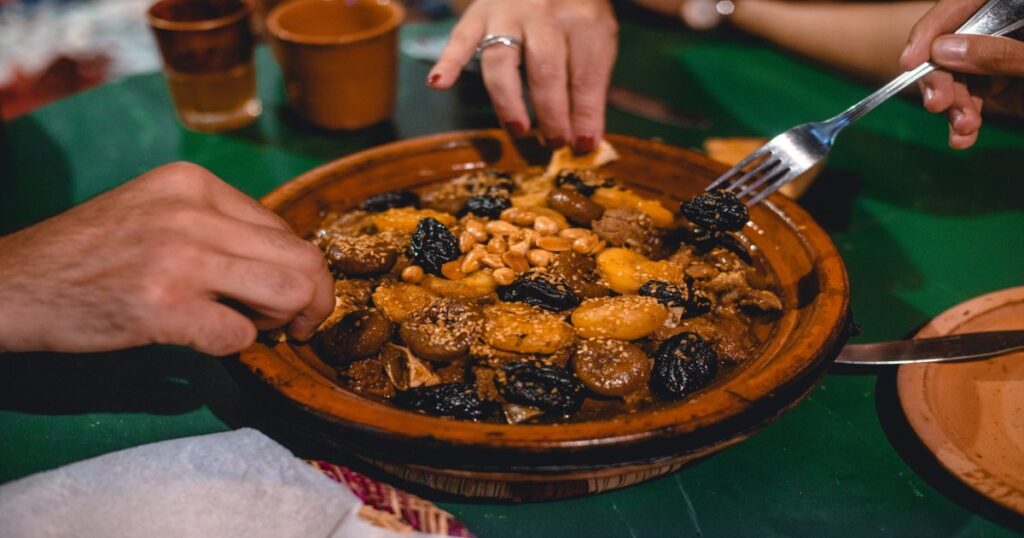 Vendors sell succulent dates, aromatic spices, and delectable desserts. The butcher stall proudly displays severed cow heads as if they were a medal of pride. A djellaba-clad guy is chopping up fish a few steps away. At times the aromas can be intense, even a bit unsettling, but that's all part of daily life in Fes el Bali.
It is the location of Khizanat al-Qarawiyyin and the University of al-Qarawiyyin.
Fez, known as the "Athens of Africa," is an old center of education and religion. Do you know where the original library is? Khizanat al-Qarawiyyin is home to hundreds of valuable manuscripts and documents, including a Quran written in Kufic handwriting in the ninth century. Fes el Bali is also home to the University of al-Qarawiyyin, the world's oldest continually running institution of higher learning.
Chouara Tannery.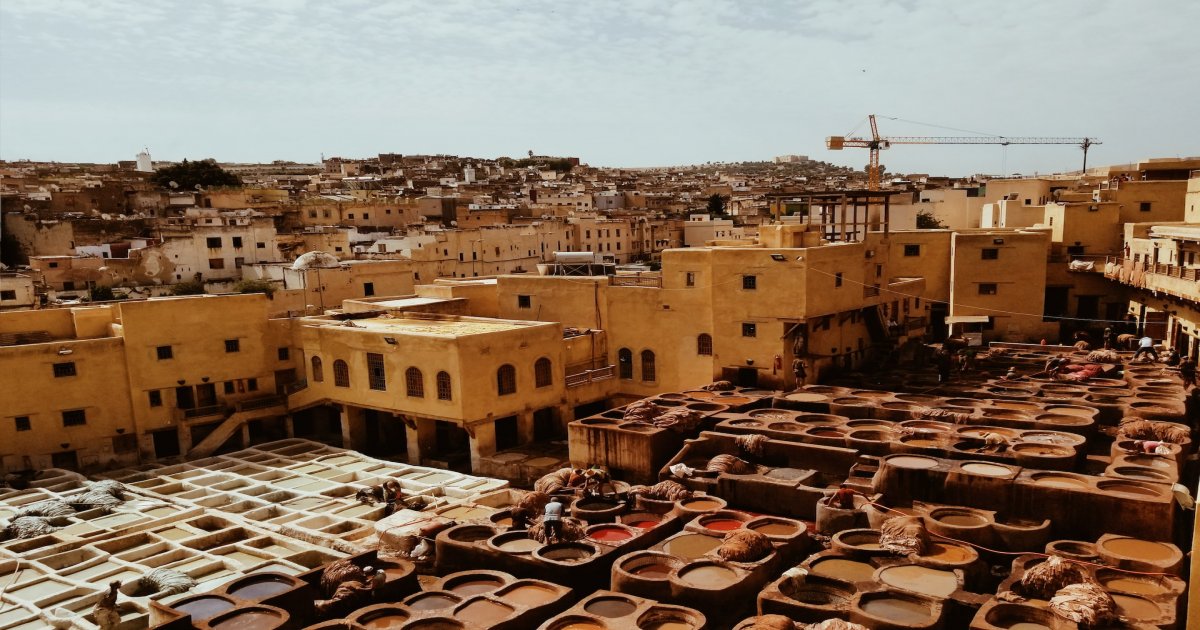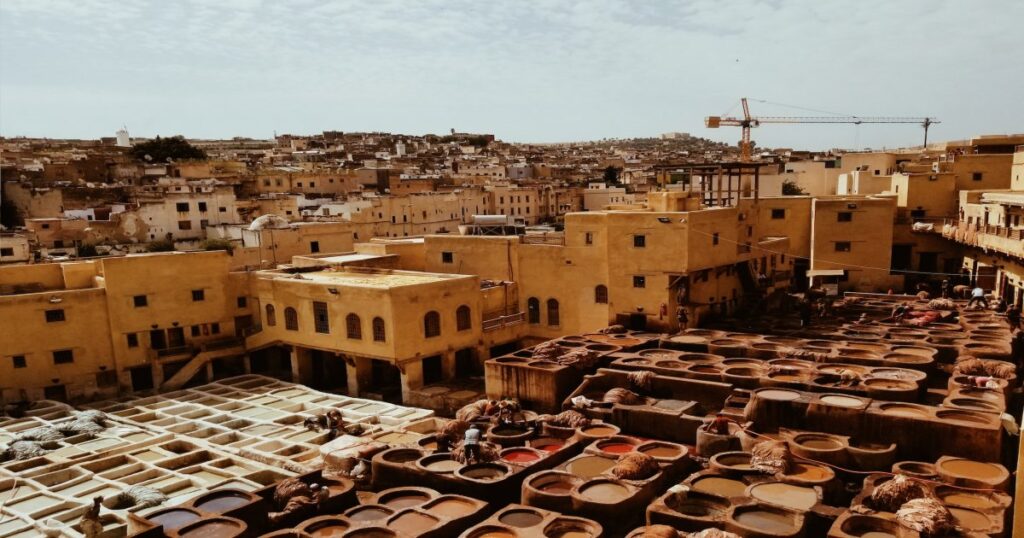 Some of the most renowned images of Fes el Bali are those shot at Chouara Tannery, which is also one of the city's most popular attractions—and properly so. A visit to this historic location is a fantastic sensory experience. The sights, scents (for better or worse), and gorgeous leather items are unlike anything else on the earth.
Its culinary prowess is unparalleled.
Morocco's cultural capital is Fez. And food has a significant part in this. Restaurants dot the Medina pathways, providing exquisite tagine and other time-honored delicacies. In contrast, the food scene offers a sense of modernism. Over the last decade, small all-day cafés and contemporary restaurants such as Nur, where chef Najat Kaanache creates wildly innovative versions of classic Moroccan dishes, have opened.
The Opportunity to Unwind at a Hammam.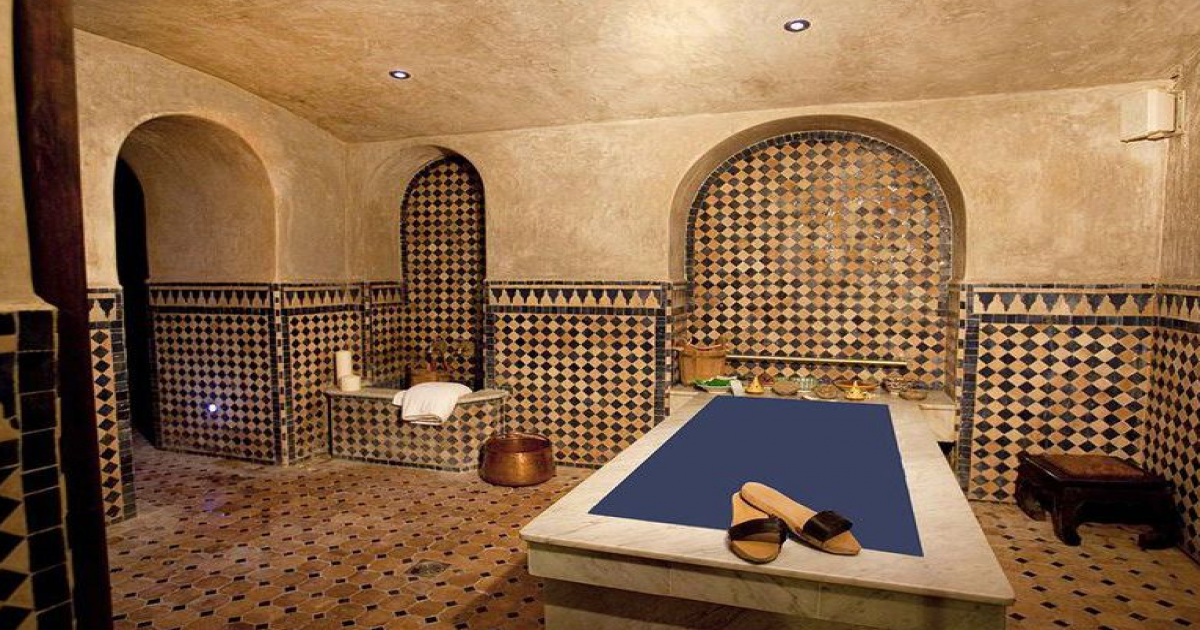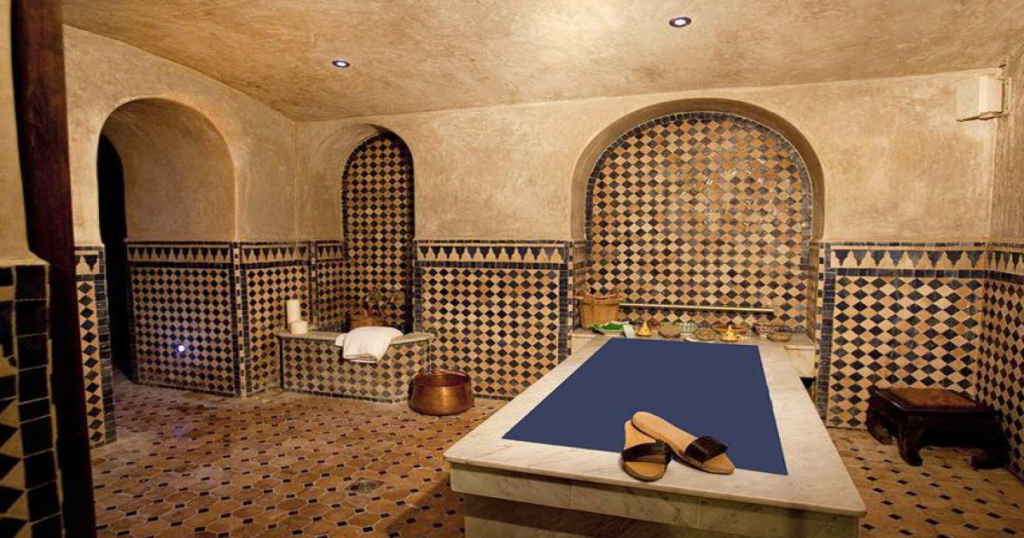 Do you know what you can rely on? A visit to Fes el Bali will not be dull. If the frenetic pace and packed streets become too much for you, remember that you may seek sanctuary in a genuine hammam like Spa Laaroussa. Before returning to the noise and bustle of the medina, enjoy a steam bath and massage.
Riad and Hotels in Fes El Bali.