The most beautiful travel experience is the one to live at 360°. It will be the scents and flavors of Moroccan cuisine that will bring back the best memories of your trip to Morocco, once you return home. But, what is Morocco's best food? In this article we'll delve deeper into what to eat in Morocco. To help you build the best travel memories possible.
Moroccan Cuisine:
The evolution of Moroccan tastes and flavors is inevitably linked to the twisted history of Morocco. The result is a Mediterranean cuisine with clear Indian influences, an example? Spices, widely used in typical Moroccan cooking. Although each region has its own gastronomical traditions, what Moroccan cuisine has in common is the sense of hospitality to which each individual is particularly bound.
Moroccans consider the meal a moment of aggregation, food, tea, and coffee are a must in abundant doses ready to welcome anyone who wants it. A particularity to which we are not accustomed is the uselessness of cutlery within the family context. If you choose a trip to Morocco as your vacation destination, the advice is to respect local customs. Avoid the consumption of alcohol, and respect Ramadan.
Curious to find out what to eat in Morocco? We will guide you to discover the typical Moroccan cuisine. Let's start!
What to eat in Morocco and where:
1. Moroccan Couscous:
Inevitable and perhaps predictable, Couscous is the first of our recommendations on what to eat in Morocco. Symbol of the culinary tradition of the area, the grain of couscous is accompanied by meat (lamb, beef, or chicken) and vegetables. To frame everything is the addition of Ras el Hanout, a mix of about 30 spices typical of North Africa.
The traditional steaming of couscous is not immediate, the preparation needs at least a couple of hours. Despite the classic version mentioned above, by now there are countless variants, in order to satisfy even the most demanding palates. Famous all over the world, today couscous is commonly cooked in our houses as well. We suggest not to make the mistake of considering it something "already seen" because the flavors of real couscous will surprise you.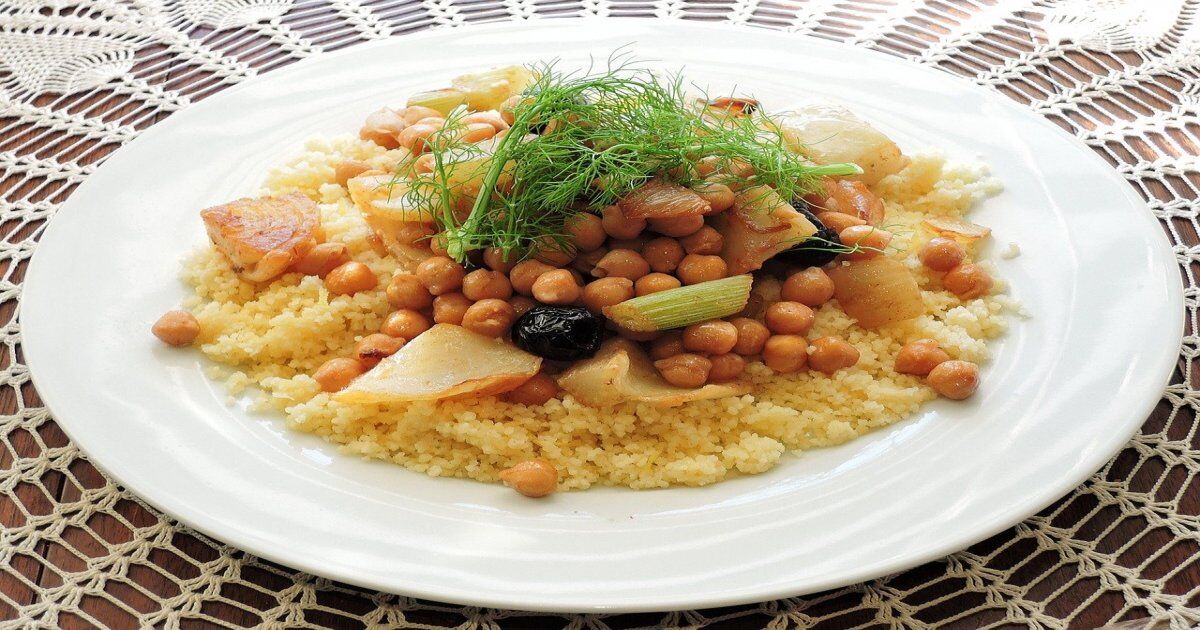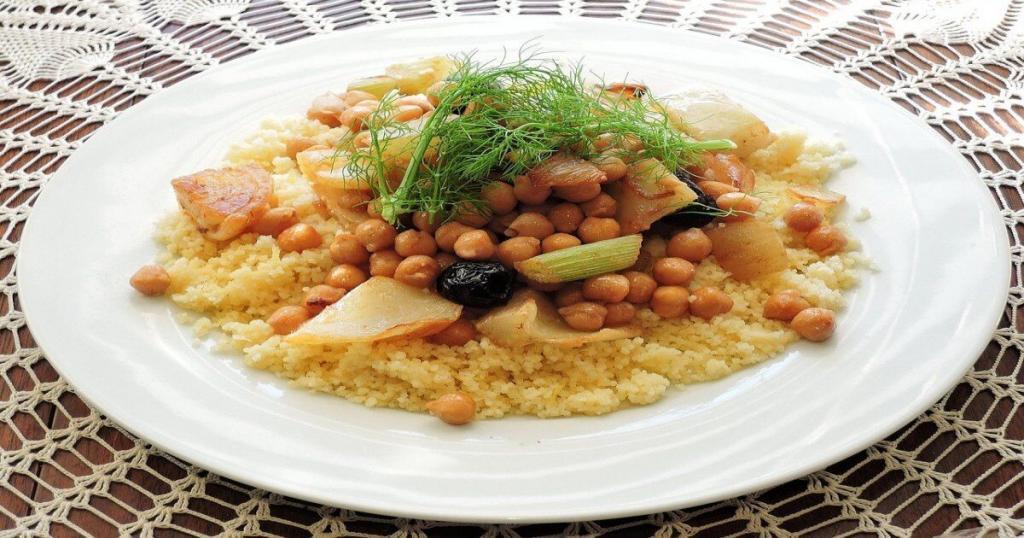 2. Tajine, best of what to eat in Morocco:
Thinking about what to eat in Morocco, the mind inevitably flies to tajine. A traditional dish of Moroccan cuisine, it takes its name from the pot in which it is cooked, made of terracotta with a pointed lid. The unusual shape of the container, allows a stewed cooking towards the center, and steamed towards the top. It is advisable to use vegetables, because by releasing moisture at high temperatures, they intensify flavors.
There are variations of tajine for all tastes, we at Touring In Morocco, we recommend the version with kefta or spiced lamb meatballs, with breadcrumbs soaked in wine. A spectacular example of typical Moroccan cuisine. If your trip to Morocco includes a stop in Essaouira, you must know that the gem of the place is the tajine made of fish. If you like to dabble in cooking, the tajine can be an excellent idea of souvenir from Morocco.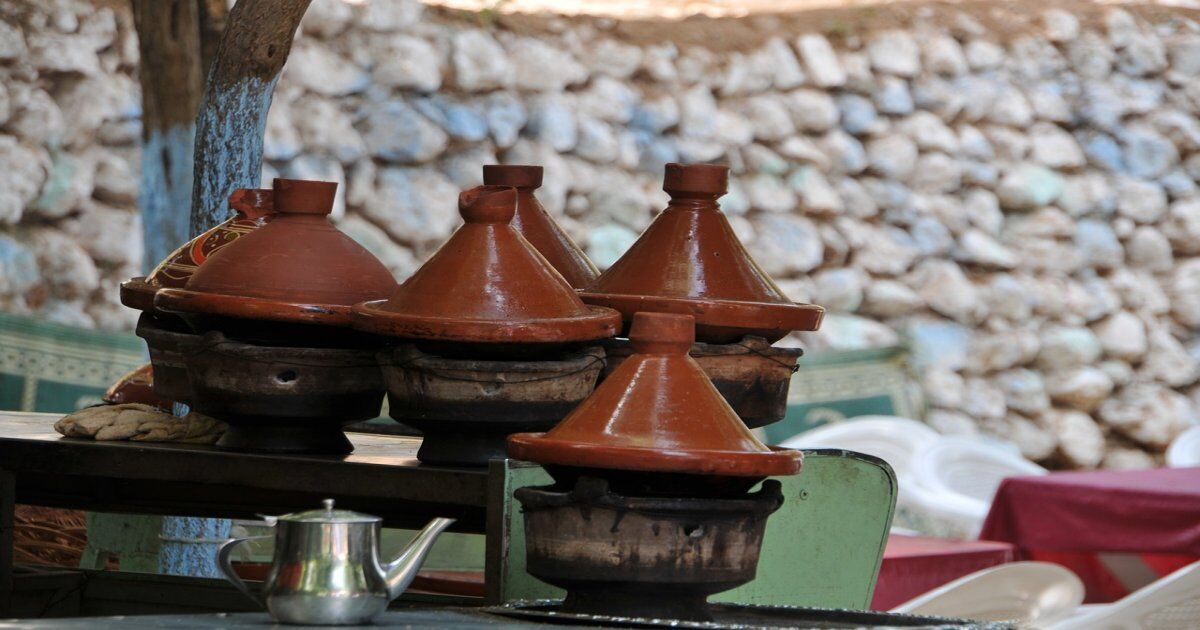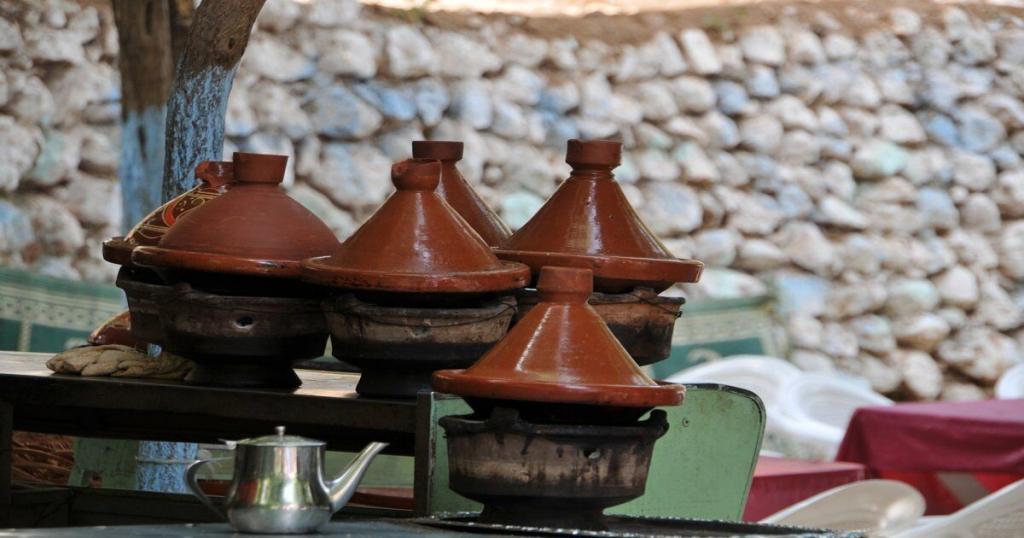 3. Rfissa:
An emblematic example of what is eaten in Morocco during the festivities to wish good luck. A popular dish whose main ingredient is chicken meat, which is accompanied by onions, lentils, olive oil and, of course, spices.
Although it is typical of Casablanca, every region has copied and personalized the recipe. In Fez, for example, no chicken meat is used, but Trid (a type of pigeon). If you want to taste the best dishes of the typical Moroccan cuisine, the Rfissa is worth tasting.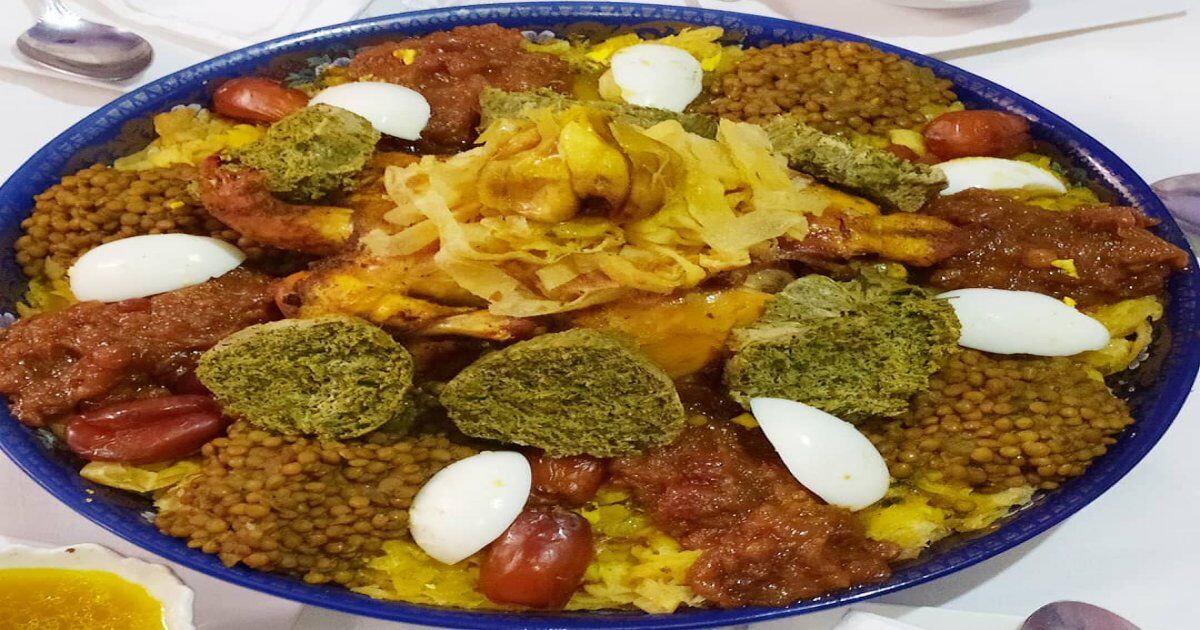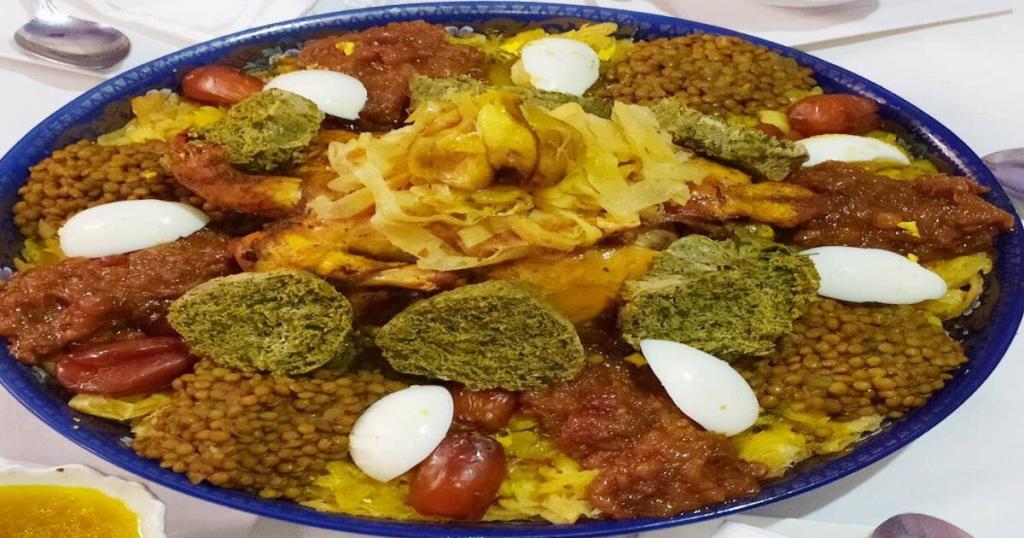 4. Harira:
Here's what a tourist can eat in Morocco! The Harira, a tasty soup definitely less light than it appears, as it allows satiety with a single meal during Ramadan. What could this typical Moroccan soup be composed of?
The ingredients are lamb meatballs, lentils, tomatoes, and vegetables. To tell the truth, Harira can be comfortably eaten when you prefer, for example you may find it during a quiet walk in the souk. If one meal can satiate the whole day, it is all time saved for the tourist eager to visit and discover as many things as possible!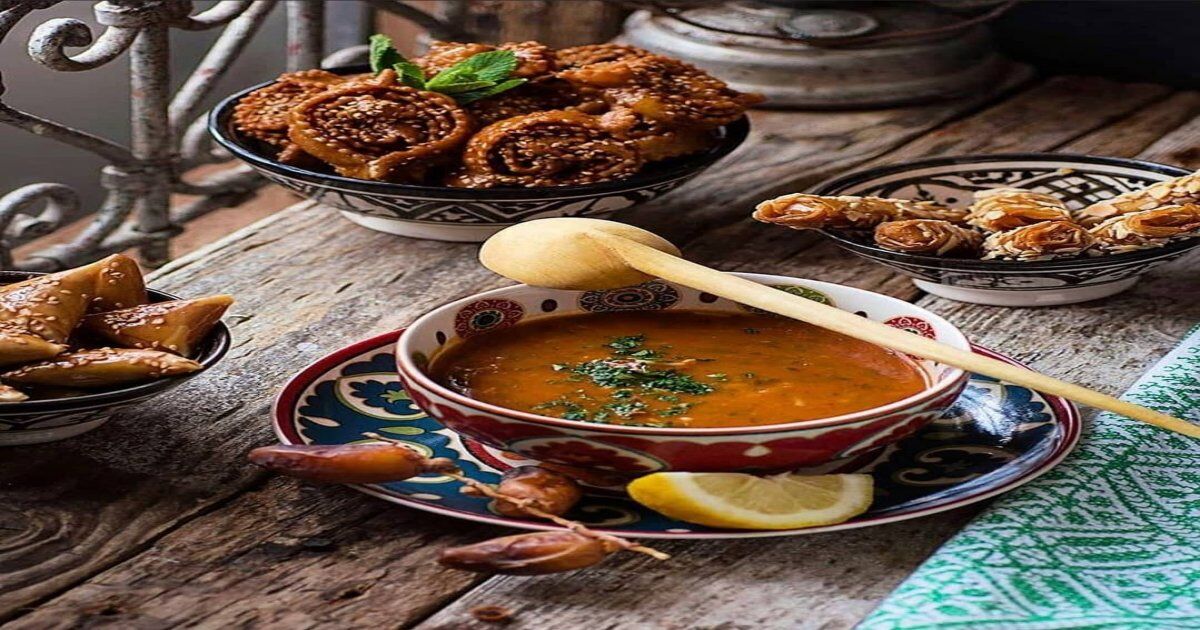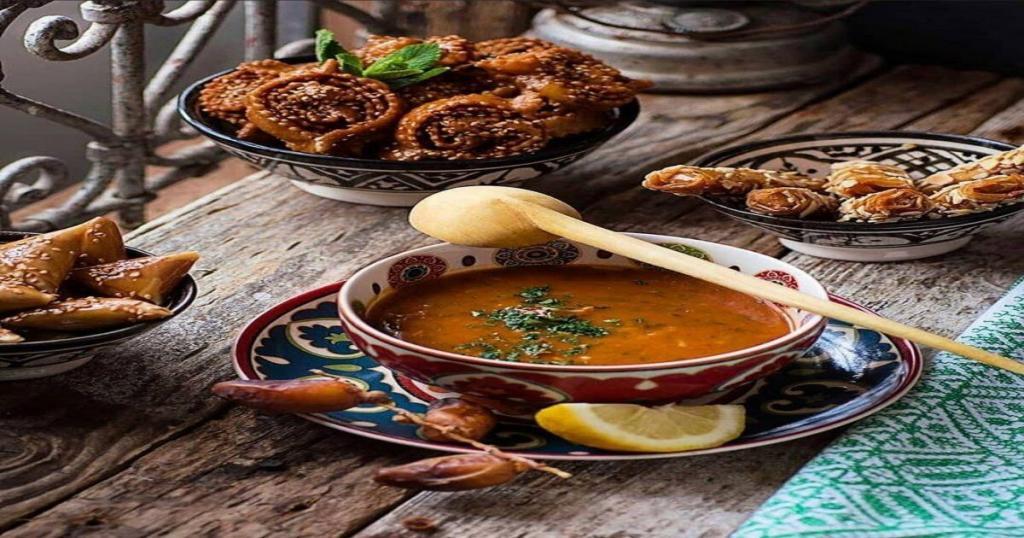 5. Tanjia:
Tasty and hard to replicate, here's another suggestion on what to eat in Morocco. Remember the terracotta jar we mentioned earlier? Here is the second example of Moroccan cuisine with Tajine. Belonging to the culture and tradition of the Marrakech area, Tanjia is made of lamb or veal.
The preparation is very long, Tanjia must be brought to the wood oven which heats up the traditional Hammam of Marrakech, in this way in contact with fire it will have to cook for hours. This dish is traditionally linked to a legend, still today it is cooked only by men (proving that they can stay without women… says the legend).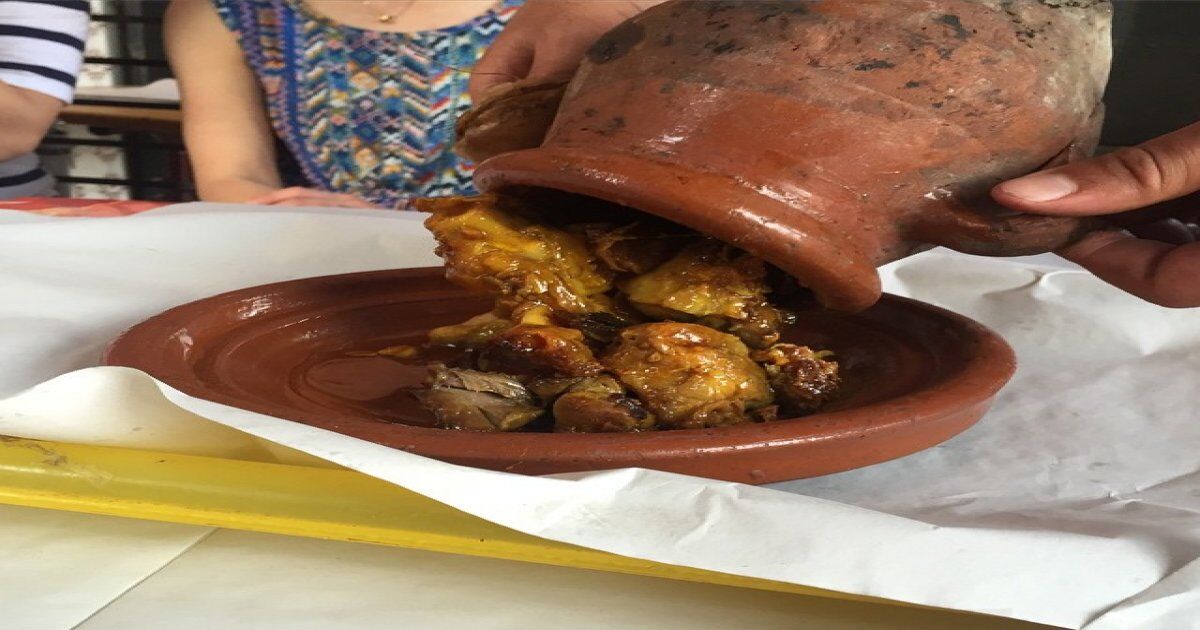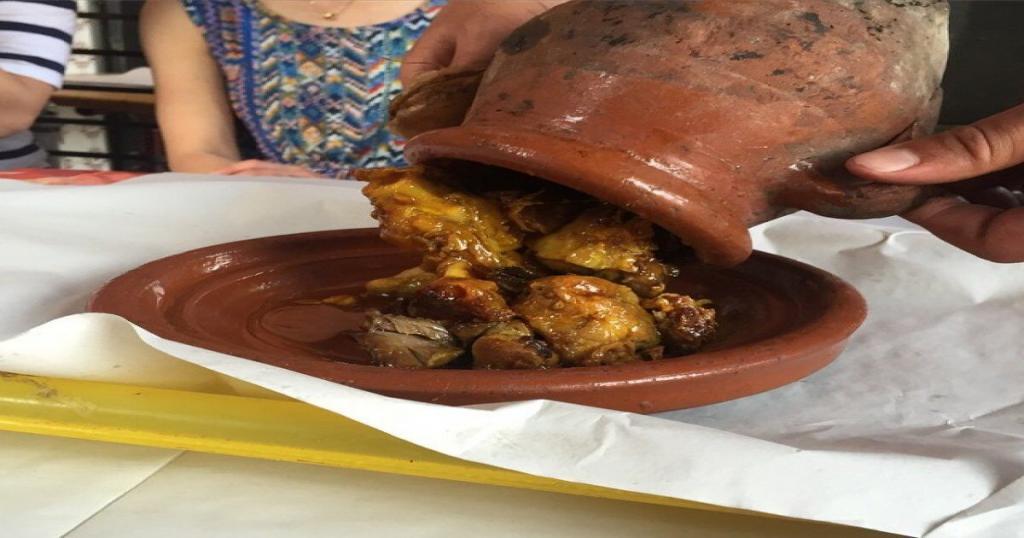 6. Baghrir:
Moroccan cuisine we know is also famous for sweets, and it is in this category that Baghrir falls. Very similar to pancakes, but with holes. In fact the surface is not smooth, but it is sprinkled with small holes.
The dough made of flour, semolina, yeast, salt, butter and honey gives softness, thanks to the lack of liquids. Being a cake it is usually consumed at breakfast or snack, according to tradition it should be stuffed with melted butter and honey, but nowadays the choice is wider, in fact they are often consumed with jam or chocolate.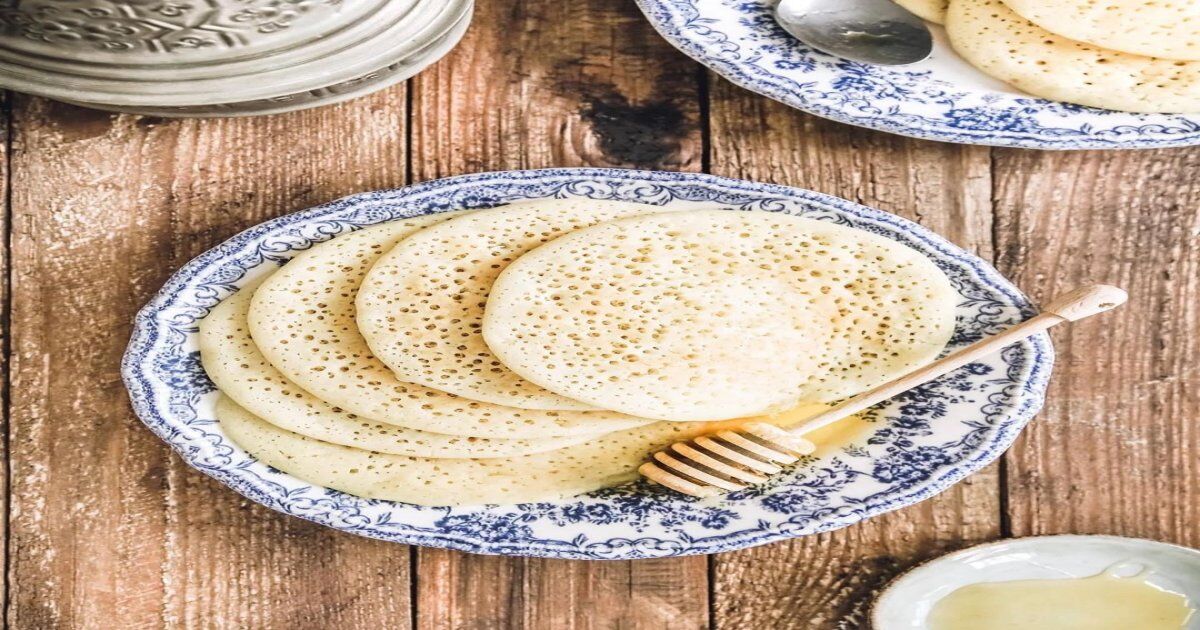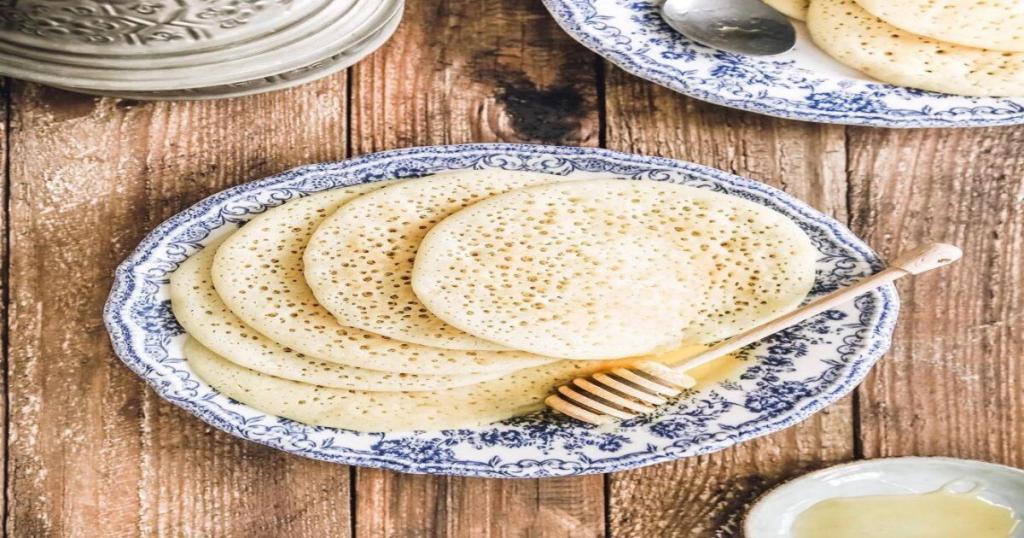 7. Pastilla:
What to eat in Morocco, and in particular in Fes, is Pastilla, a complex dish which brings with it history and culture. Therefore, it was after the defeat of Granada that many Muslims sought refuge in the Maghreb, bringing with them their own gastronomical traditions, among which this dish now belongs to Moroccan cuisine.
The protagonist of Pastilla which together with spices and aromas give life to a multi-layered puff pastry pie. Today's Moroccan cuisine, however, as you may have guessed, tries to please everyone, there are variations with chicken, lamb, or even fish. A dusting of powdered sugar and the addition of cinnamon makes the Pastilla a combination of sweet and savory flavors.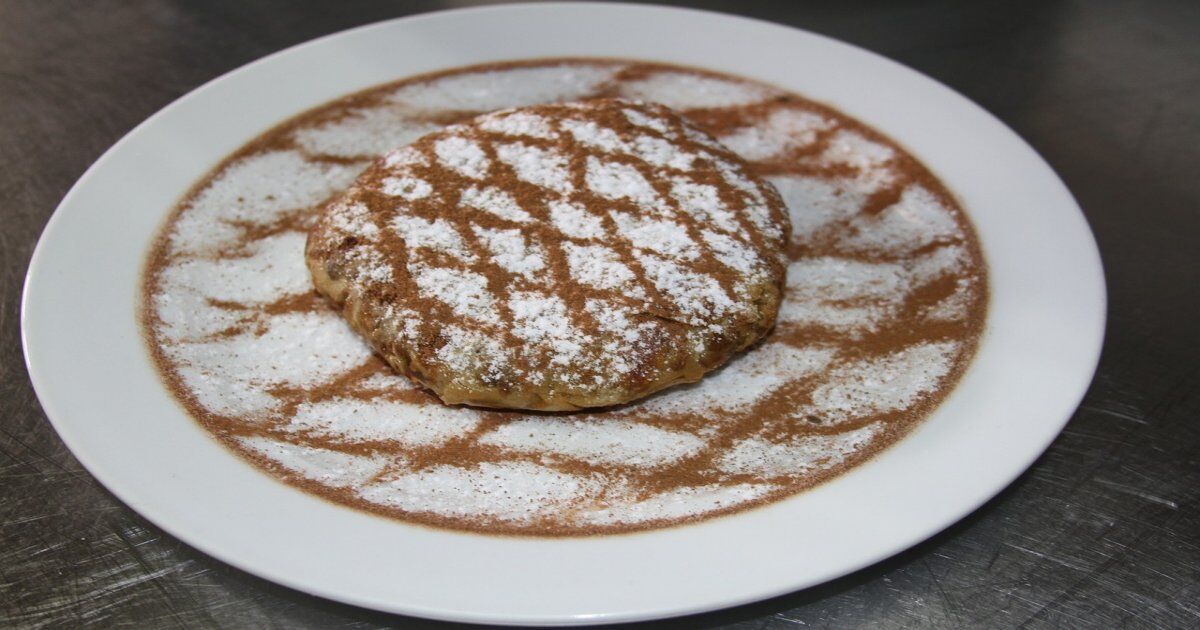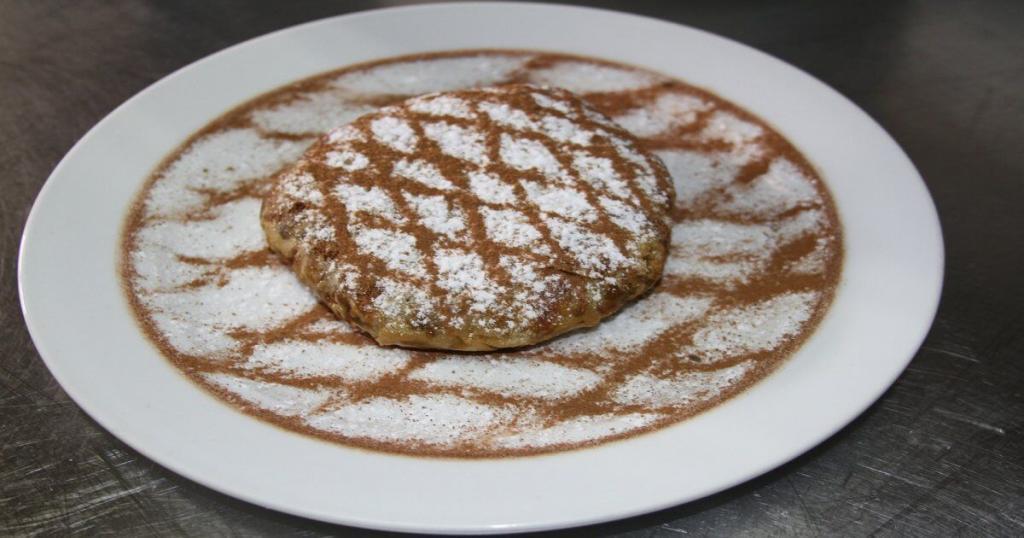 8. Mechoui:
Walking among the stalls of Jemaa el-Fna Square, the scent of Mechoui will capture your attention and before you know it…you'll be hungry. If you are a meat lover, this is the best dish you will ever eat during your trip to Morocco, once again lamb is the protagonist, this time grilled.
A whole lamb roasted and flavored with butter, spices and Smen (a fermented salted butter). Despite the common use of spices, the flavor does not cover that of the meat. The tender and flavorful meat is commonly eaten with the hands and accompanied by bread.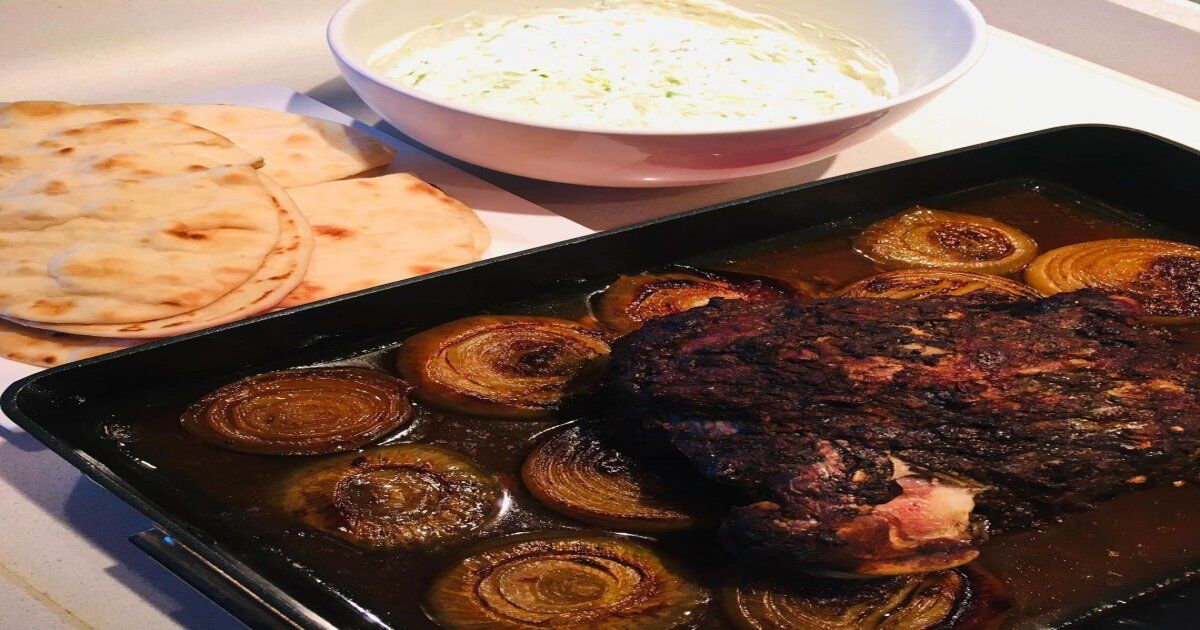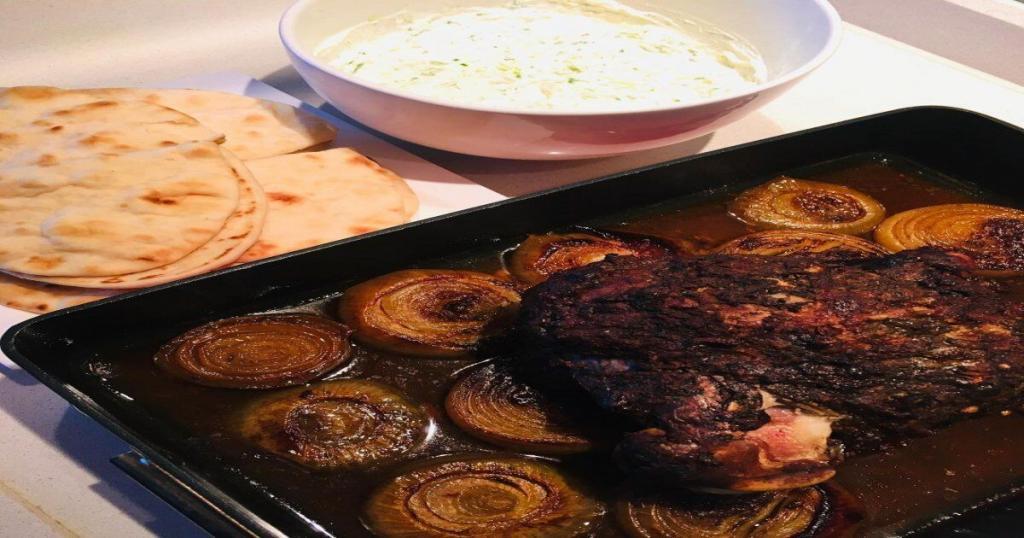 9. Kaab el Gazhal:
Original since their name, the "Gazelle horns" are delicious cookies belonging to Moroccan cuisine. Named after their half-moon shape, they have a crunchy exterior and a soft filling of almond paste.
Simple but delicious they are ideal to be served with a good tea, you will remember how important hospitality is in Morocco. If you have the chance to take them home with you, think how much an example of what to eat in Morocco could make your friends super happy.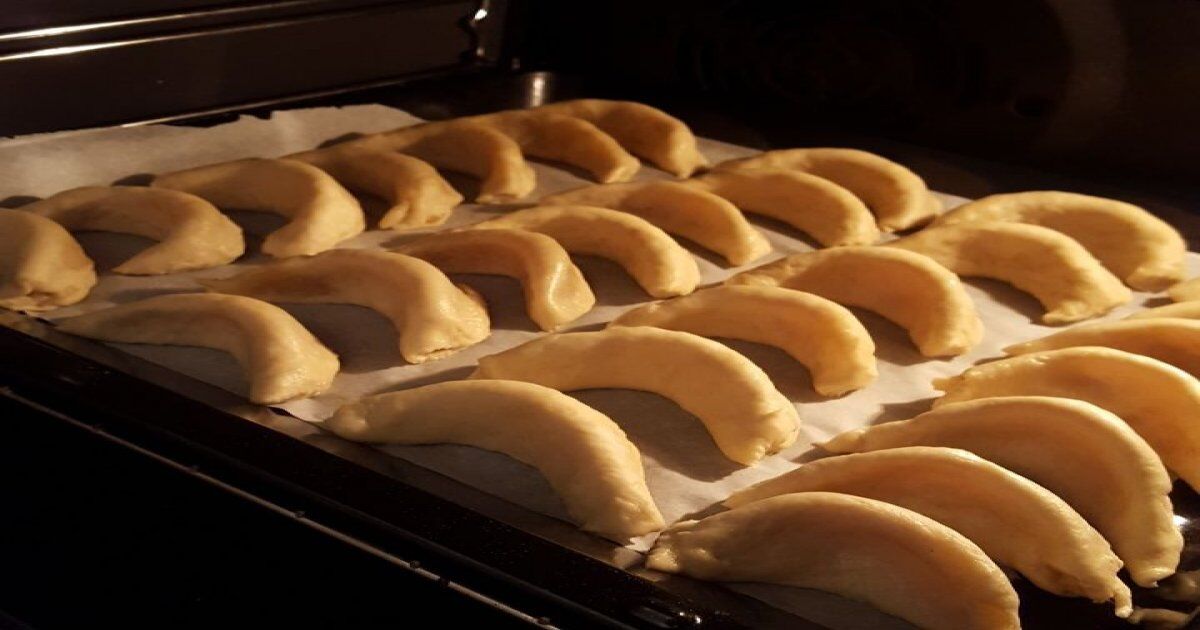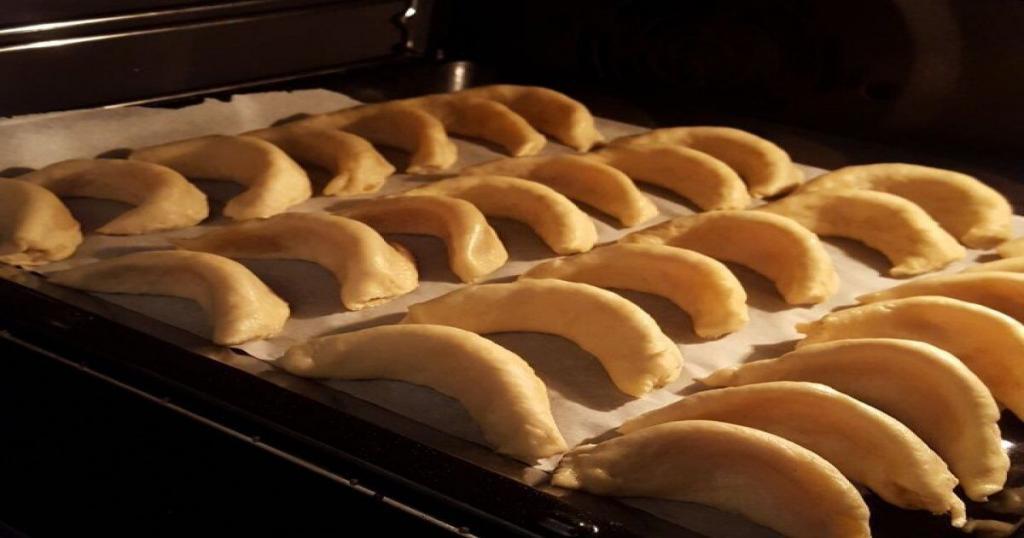 10. Mint Tea:
Hoping to have amply satisfied your curiosity about what to eat in Morocco, the tenth suggestion falls on Mint Tea. Perfect accompaniment of every meal, you will happen to see it added to dates or typical Berber bread. In Morocco, Mint Tea is the symbol of hospitality, therefore it is served throughout the day. The infusion has a delicious taste obtained from the combination of green tea and mint leaves.
We suggest you to take advantage of it not only because it is delicious, but also to take a moment of calm and enjoy the atmosphere that surrounds you. One of the most evocative places in Morocco where you can enjoy a good mint tea, is inside a Berber village in the Sahara, where you will be completely immersed in local culture and tradition.
Mint Tea was the last of our recommendations on what to eat in Morocco, all you have to do is head out and find your favorite!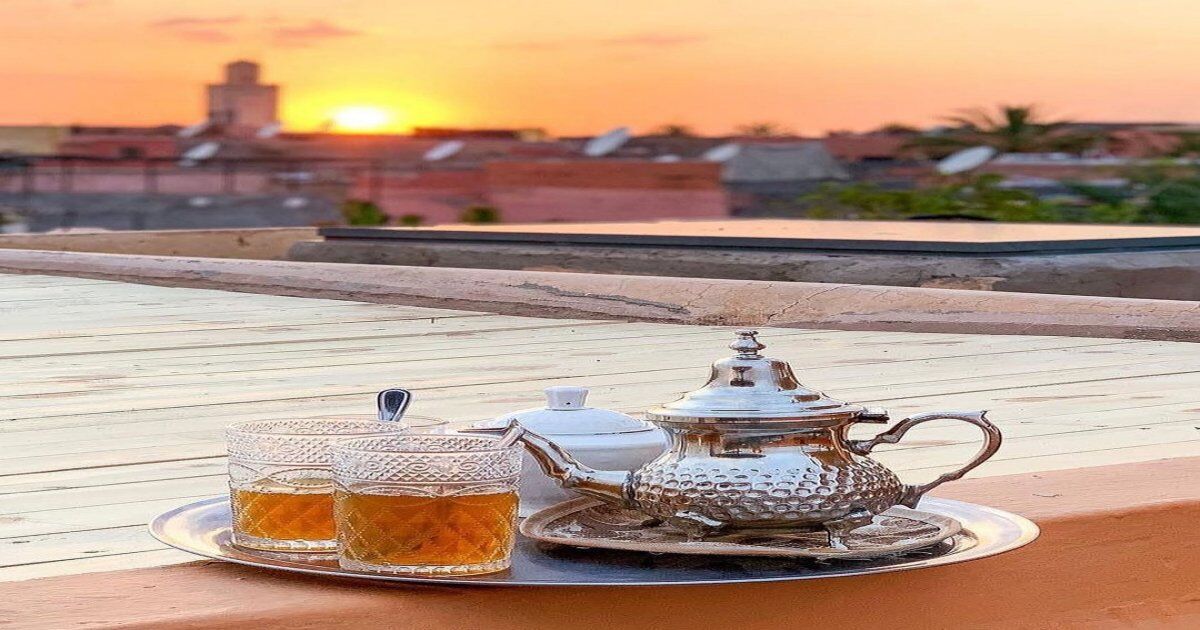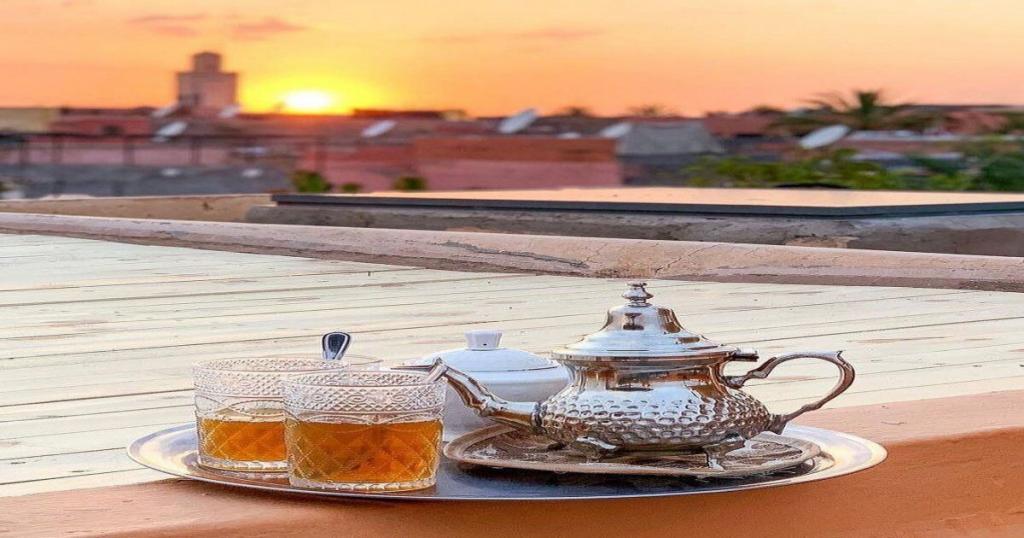 Visiting Morocco along the routes of Taste?
If this article has whetted your appetite, and you're interested in retracing the routes of taste in Morocco, all that's left is to choose the tour that best suits your needs. Contact us!
Is a do-it-yourself trip or an organized trip to Morocco better? Discover now!