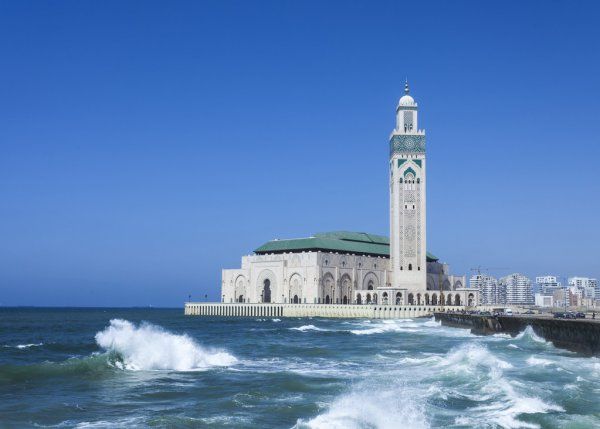 Casablanca is the first city you will explore with our Morocco itinerary for 10 days:
Casablanca is the economical big city in Morocco. Our Casablanca desert tours start from here. Therefore, it's the first city that you will explore with our 10 days Morocco itinerary. 
To start with, at Casablanca there is the second biggest mosque in Africa. THE Hassan II mosque is about 210 meters and is the only mosque in Morocco that allows tourists to enter and discover. Not to mention, it's the 7th that has the biggest minaret in the world and was built by King Hassan II. 
Also, Casablanca is famous for its beautiful cornish of Ain Diab, it's a tourist place where you can find restaurants and local cafes. Moreover, it's where to enjoy the breeze and the sunset.