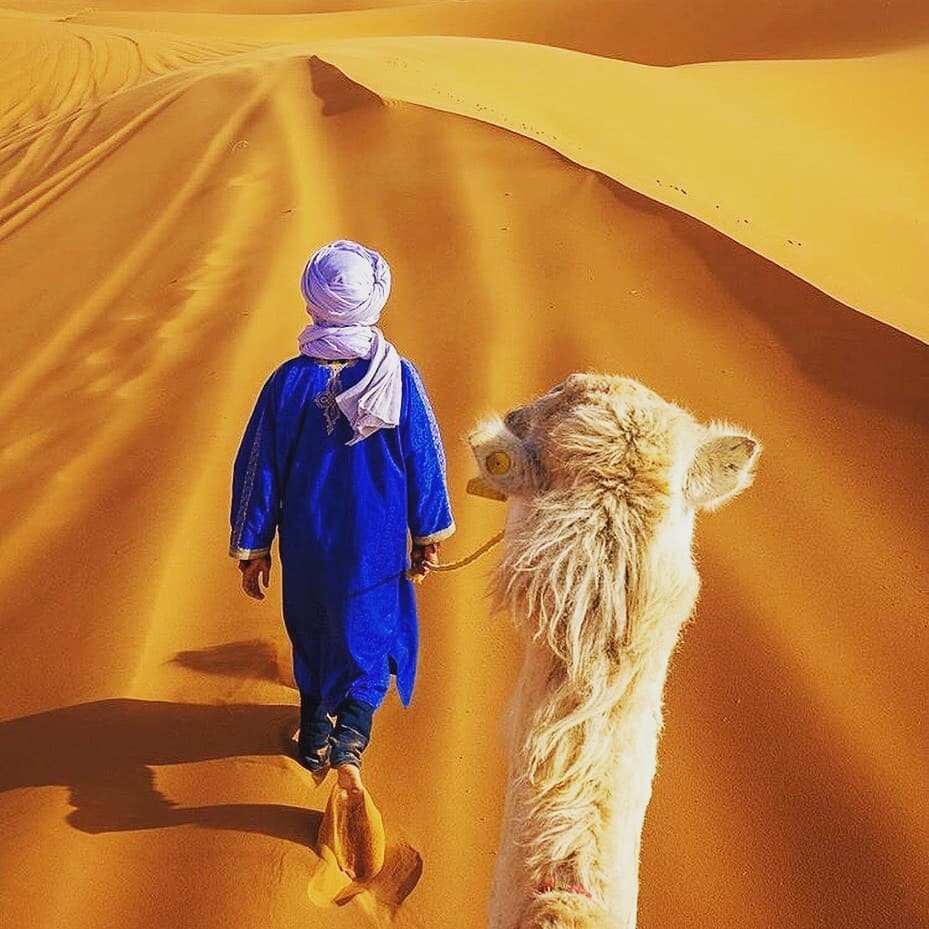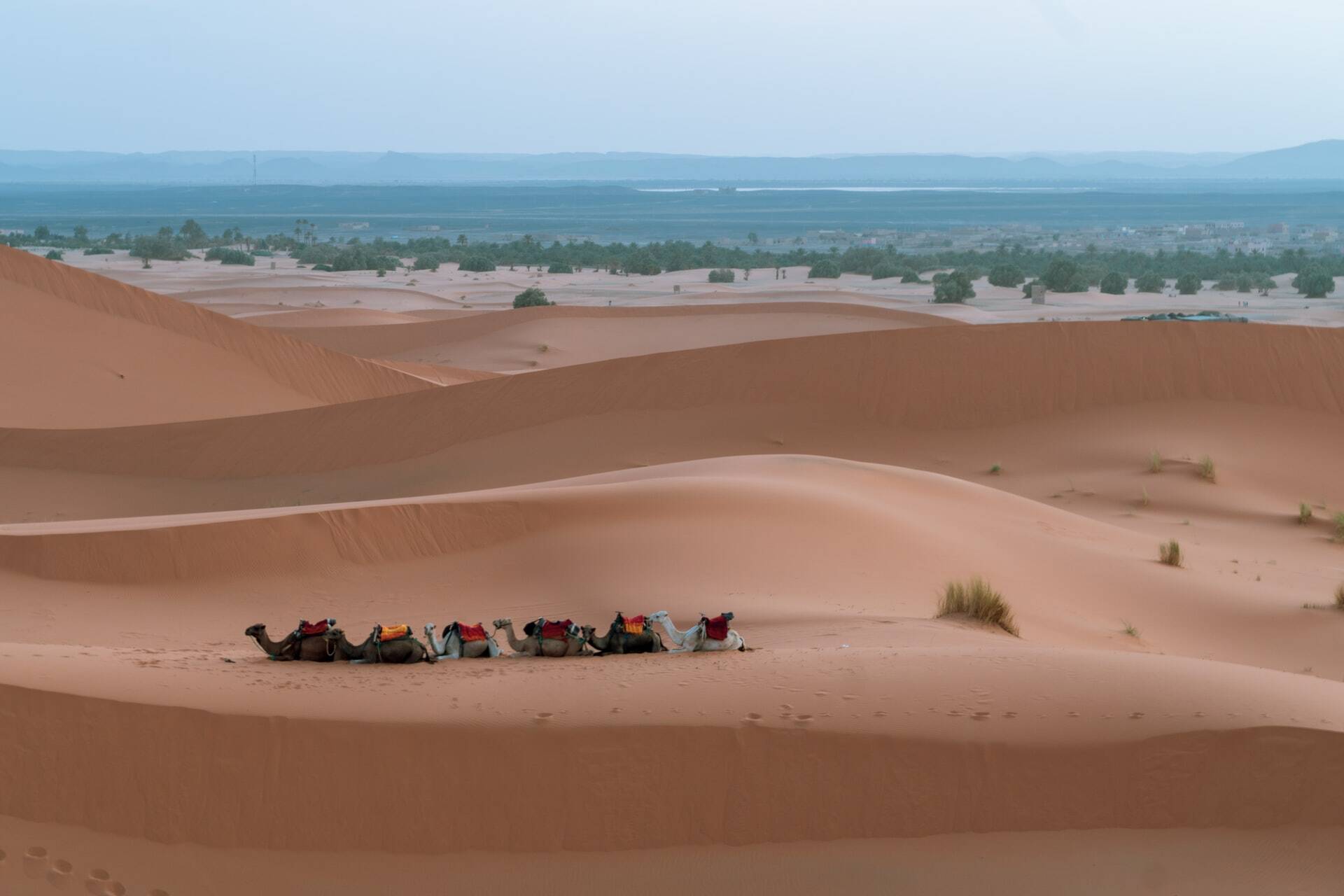 The Highlight of the seven days Marrakech to Fes desert tour is definitely the desert of Merzouga. Most of the tourists that book our Morocco tours find the camel ride through the dunes the best attraction and things in their trip. Firstly, Merzouga as a name goes back to one of the first Nomad families that settled in the desert area, the Merzoug family. Some other people say that the word came from "Mrzouqa" that in Arabic means rich or kind of blessed. Merzouga is famous for its golden dunes that are about 30 km from Tighmert to Khamlia village. 
Instead of hearing Merzouga, you might hear of Hassi Labied, Takojt, Tanamoust, or many other places that in general are part of the main town. The desert is called Erg Chebbi referring to Whole golden dunes in the area of Merzouga. Yet, If you go deeper to the South, you will find many other but less-visited deserts. On the first hand, there is Znigui desert in about 10 to 15 km from Merzouga. Still, if you go deeper to Ramlia and Jdaid, you will find other deserts that offer charming views as they are surrounded by mountains. 
Above all Merzouga desert is the most visited one in the country and that is for many reasons. For example, it offers one of the highest dunes in the world, allowing people to do many activities such as sandboarding. Besides, the Erg Chebbi desert offers the best golden dunes to do many activities such as riding the camel and watch whether the sunset or the sunrise. Furthermore, you can go rent a quad or buggy and cross the dunes, or you can go and spend a night with the Berbers in a desert camp.