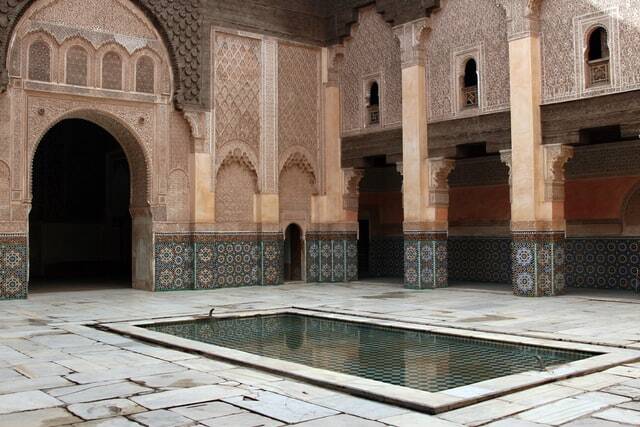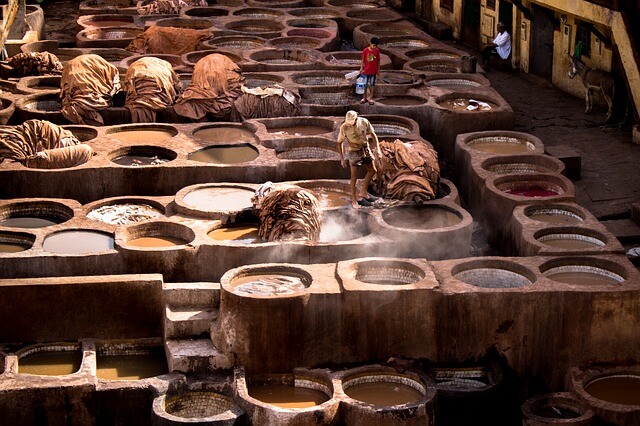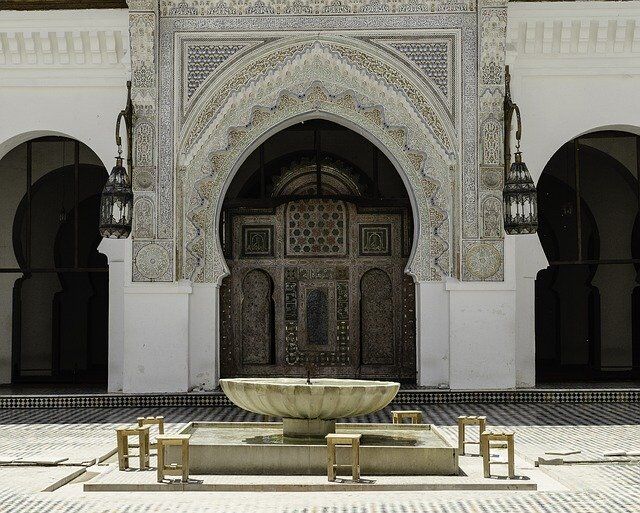 Fes is the first visited city during the 5 days desert tour to Marrakech. It is one of the imperial cities city of Morocco and the second largest in the country. 
These are the important visited attractions in Fes:
One of the most visited Madrasas or old schools in the cultural city of Fes. What makes it special is that non-muslims are able to enter and discover its architectural walls. In addition, it was in AD 1351–56 by Abou Inan Faris. They used in the past to collect thousands of Kids from Fes to learn the Quran and other religious things. Not to mention, visitors get amazed by its courtyard, the masterpiece of elaborate zellige tilework. Note: it gets closed during praying time.
Fes El Bali is considered the most interesting old city of Morocco, famous for the fancy Riads and spas. The main gate through the Area is via Bab Boujeloud or the blue gate.
Also, this old city is famous for the traditional souks, leather craftsmen, and ceramics. Therefore, consider a visit there.
The Mellah is the most famous Jewish quarter in the gorgeous Fes, a place was inhabited by the Jewish community. By its old-style buildings and houses, it represents the old Jewish culture.
Chouara Tanneries are the largest in Fes, attracts thousands of tourists every year to come to buy leather products. For instance, shoes and jackets. Further, it is visited more at the end of the day when the ground holes are dry and the leather is colorful.
Many craftsmen have shops in the area. Therefore, it is recommended to choose the right rooftop for you. Furthermore, if you are a photographer, you may get some great shots from the latter.