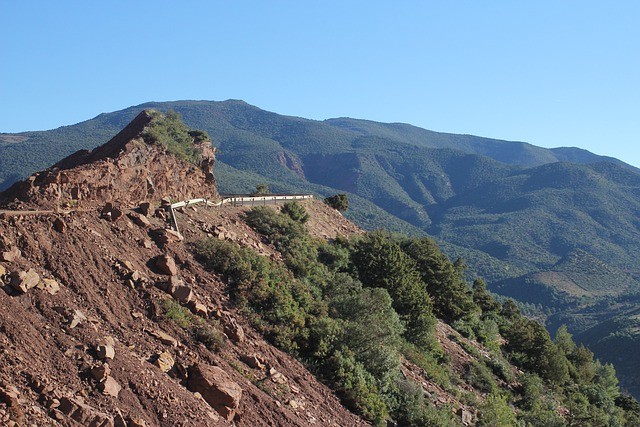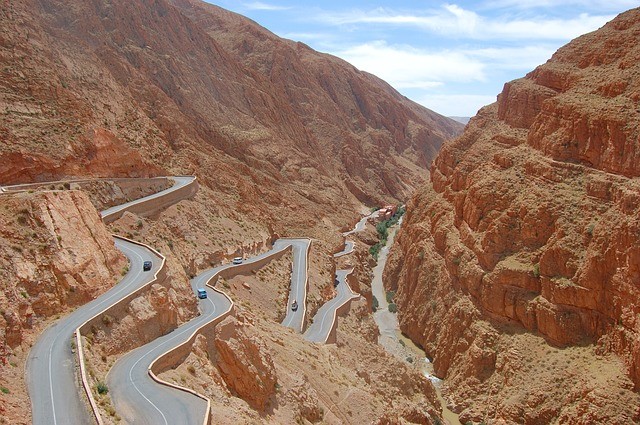 High Atlas Mountains, Tichka pass and the cooperative argan oil:
With our 3 days tour from Marrakech to Fes via desert itinerary you will be able to discover a number of beautiful places. Firstly, there is the High Atlas mountains, a part of the famous Atlas mountain range. It is located in the center of Morocco covering a distance of 77,938 km². Moreover, the high Atlas mountains are seen as the highest part of the range and it is where the Toubkal peak (4167 m) is located. In general, the views of the High Atlas mountains are just stunning and fore sure worth to stop by. 
When driving on the High Atlas mountains, we first take the Tizi Ntichka pass. It is one of the longest curved roads in the Kindom (about 200km). This pass consists of many Berber villages and cooperatives of the Argan oil. Here, we stop by some of the traditional cooperative that produces Argan cosmetic products. After that, driving on the pass, we usually stop by its highest point that is about 2260 m.
Our three days from Marrakech to Fes takes you to visit the Anti and Middle Atlas Mountains either and make different stops on the way.