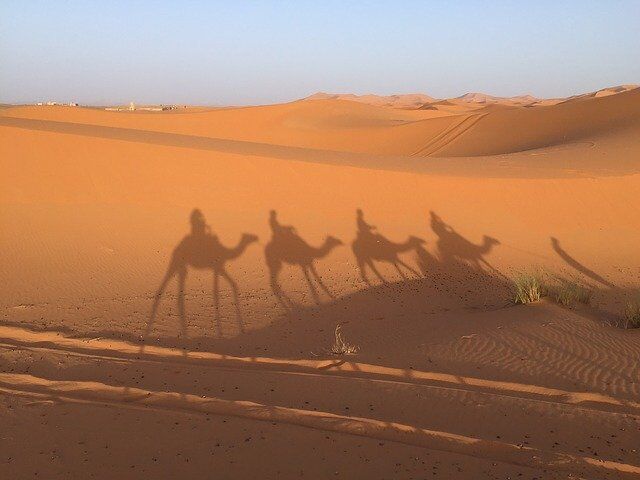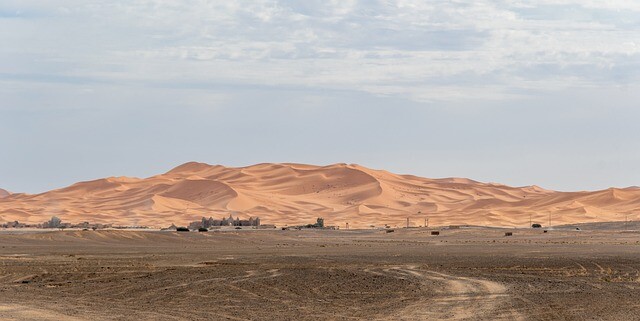 For the last years, the Merzouga desert played a big role in the Moroccan tourism and economy. With its beautiful golden sand dunes, it became an unmissed and most visited destination in Morocco. Although it is in the far southeast of Morocco and only about 50 km to Algeria, that doesn't make it an isolated place. Tourists drive for days to spend a night with the Berber locals in the tents. Some drive long ways heading to the desert in their own car. Others Book tours to discover many other places on the way to the desert. Above all, the desert of Merzouga and what it offers of activities are usually seen as the highlight of all Morocco tours. 
The word Merzouga came from the family of Merzoug that used to live in the area. The place mainly depends on tourists that is the first and biggest source of income. Yet, there are also some places where they depend on agriculture in the first place. 
The desert of Merzouga is called Erg Chebbi and is about 30km long from the village of Tighmert to Khamlia. However, if you go deeply towards Rmlia and Jdaid, you will find many other deserts. The famous one is the Znigui desert, where about 10% of tourists that visit Merzouga head.
In general, what makes Merzouga desert famous is the camel rides and the glamping in the dunes. Besides the beautiful sunsets and sunrises.