Fes, the emblematic region of Morocco, has plenty of things to do and see. This isn't a new phenomenon. It has been declared the official capital on several occasions since its founding in 789, mostly during the Middle Ages and the nineteenth century. But it is actually its position as a cultural and spiritual metropolis that lets it shine and reinforces its glory.
This sublime, vibrant city steeped in history, which has always maintained its traditional dimension, is situated 180 kilometers east of Rabat and is divided into three areas: the medina, the royal enclosure, and the new town.
Are you wondering about what to see and do in Fes? Follow the guide as we show the must-see attractions of this city, as well as some tips to make the most of your visit to Fes.
Are you planning to travel to Morocco in order to visit Fes?
This article, Touring in Morocco informs you about the main things to see in Fes. From the best places, attractions, and landmarks to the most interesting activities. Not to mention that we offer a wide range of affordable tours that will certainly meet your needs and plan your dream tour to Fes. Contact us now or surf our Morocco Tours.
Top visits in Fes, Morocco: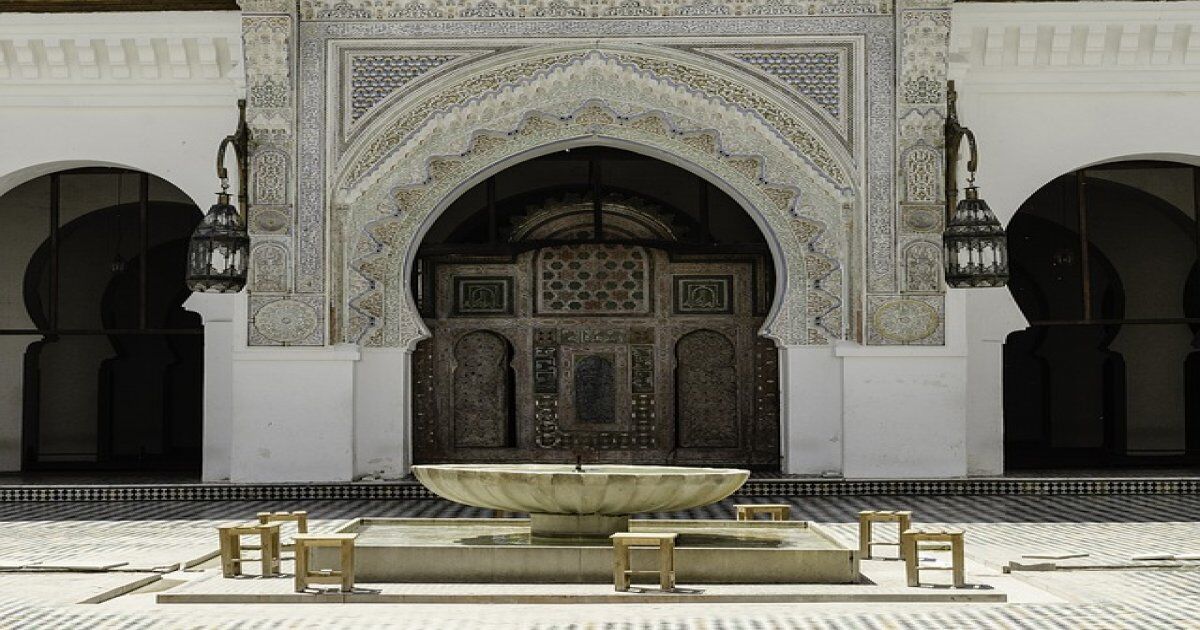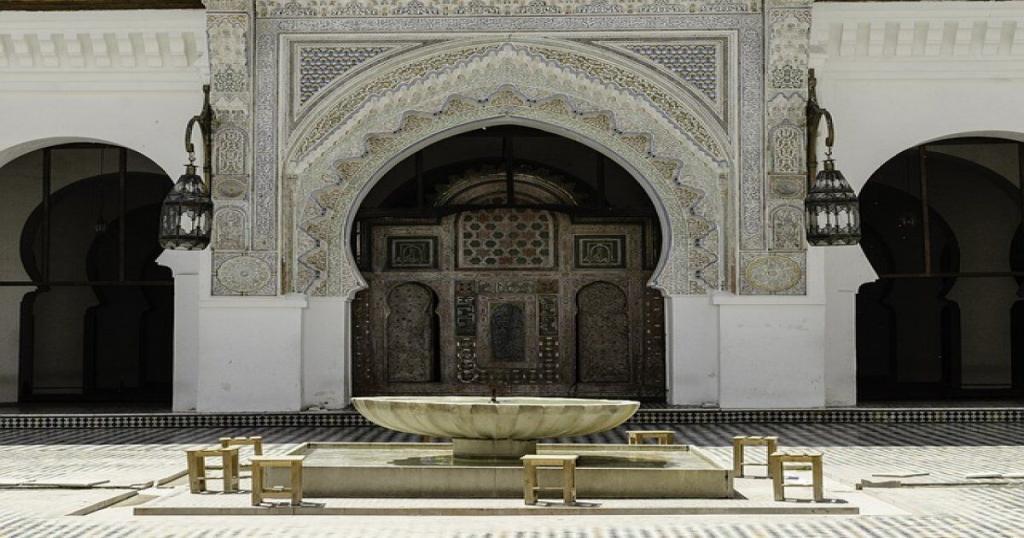 The Medina
In Fes, you cannot find Casablanca's modernity nor Marrakech's bling-bling, because Fes has preserved its traditional and moral traditions. Its fortified Medina, steeped in antiquity, is a prime example of this. It has been a UNESCO World Heritage Site since 1981 and remains one of the most sumptuous and well-preserved in the Arab world, housing the city's major cultural institutions.
It would be a travesty to visit Fes without getting lost in its Medina's alleys, for nothing beats the joy of strolling through the ancient narrow streets, lined with fountains, tiny palaces, and riads. And admiring the majestic architecture of the Bou Inania Medersa. You may also visit the Karaouyine mosque, one of the most ancient and majestic in the Muslim world, or the Bar Batah Museum, which is devoted to the city's arts and traditions.
During such excursion through the alleys of the Medina's souk, you will come across the work of many craftsmen from this area, such as carpenters, saddlers, and leatherworkers, who will not fail to impress you.
What can you do in Fes? At the end of the day, we recommend passing through the Medina's northern gate and ascending to the heights of the Merinid tombs, from where the panoramic view of the city is literally breathtaking. It's still a perfect place to watch the stunning sunset.
The Tanneries of Fes
Another exclusive performance, this time choreographed in the style of ballet, is presented to tourists at this attraction. It is leatherwork, an ancient art that has stood the test of time, that is rooted there and remains one of Morocco's unchanging features; it is still on the agenda.
You will have the opportunity to experience the different stages of manufacture of this substance in this Fes district to visit. Drying of hides, tanning, and coloring in basins, before the leather takes its final shape of babouches, belts, or something else that we encounter in leather goods shops.
This memorable visit would not leave you indifferent, if only because of the very nasty odor… It can distract you from the allure of the visit to this neighborhood, but when you leave the workshop, you will be given a mint tea drink to help mask the stench.
We also advise you to plug your nose with fresh mint leaves!
The Medersa Bou Inania of Fes, Morocco
This Koranic academy, founded in 1350 during the Merinides dynasty, is well worth a detour if you're visiting Fes. In fact, it is one of the few religious monuments that attracts tourists from all walks of life.
A stunning central courtyard paved with marble slabs and framed with carved wooden Mashrabiya is located in the middle of this monument with an Arab-Moorish architectural style. While the students stayed upstairs, the courtyards on either side were used as classrooms.
Previously, this religious boarding school was regulated by a very draconian internal rule, meaning borders were only served bread, olives, and water as food during exam times, for example.
This is the city's most significant theological institution. And the Friday prayer is conducted in the adjacent mosque. Furthermore, it is the only religious school with a beautiful minaret with green tiles that overlooks the city and can be seen as soon as you reach the medina from Bab Bou Jeloud.
The Royal Palace
It is one of Morocco's oldest palaces and unquestionably one of the most important. Dar El Makhzen, which was built in the fourteenth century, is another name for it. It was constructed outside the old medina due to its large scale of eighty hectares, and it is now situated near the Mellah, the Jewish quarter. To meet the needs of the palace, a new medina, Fes el-Jdid, was built, as the name indicates.
Visitors are not allowed, as is the case for the majority of Moroccan mosques and palaces. However, we suggest that you visit this palace, even if you just intend on admiring the magnificent doors of different sizes that lead to the palace from its expansive esplanade.
There are seven doors, which represent the seven days of the week as well as the seven stages of the monarchy. These doors are all made of bronze and decorated with a multitude of tiny ceramic tiles in two colors: blue, the city's sign, and green, the emblematic color of Islam.
Dar Batha Palace and Museum
The Batha Palace was designed by Sultan Hassan in order to link the two cities that makeup Fes, Fes el Bali, and Fes-el-Djedid. This palace was later turned into a museum of craftsmanship, where one could find pottery and ceramics dating back to the thirteenth century. As well as embroidery and jewelry dating back to the medieval period. The majority of the ceramic artifacts are colored with the popular blue tint of Fes, which is extracted from cobalt.
The museum has an inspiring Andalusian garden where you can walk through the orange trees and holm oaks at your leisure. This walk would offer an enchanting diversion from the cacophony of the medina.
Take advantage of this ability to photograph the lavishly adorned gates and the enormous padlocks used to secure the doors at night.
Other sights and things to do/see in Fes, Morocco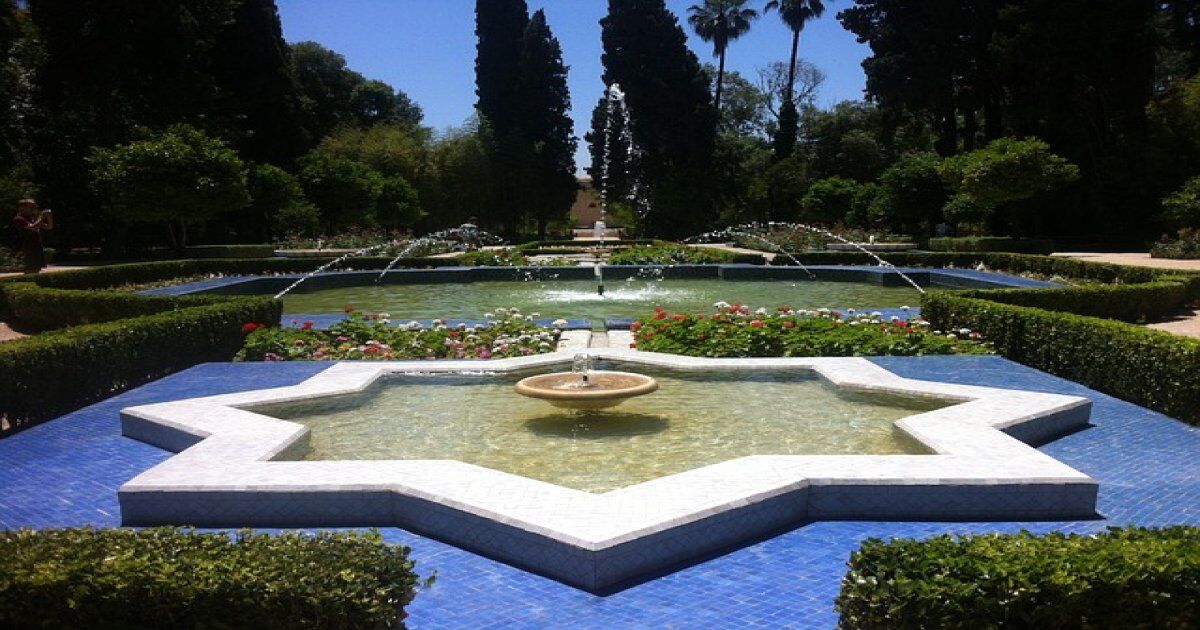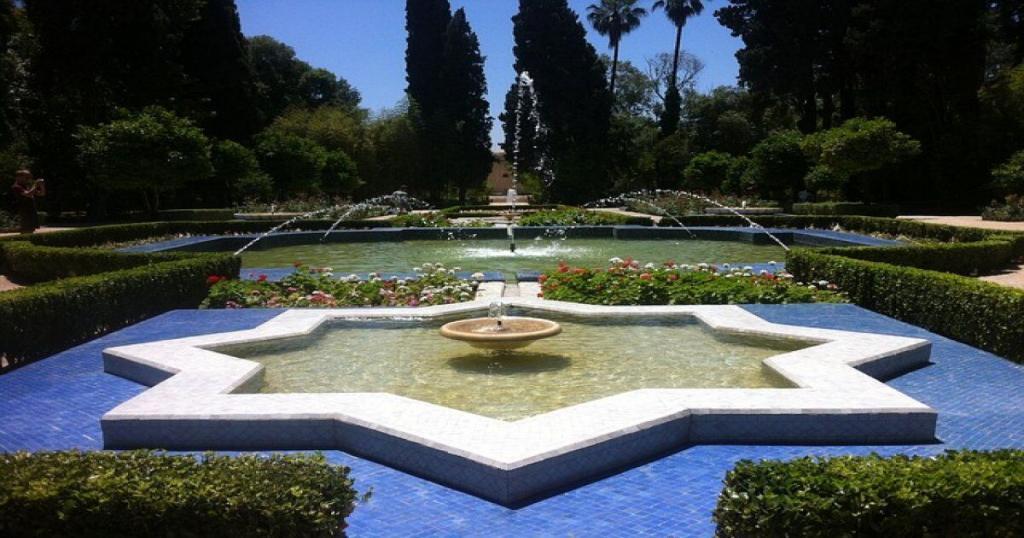 The Jnan Sbil garden
This small botanical garden, which is often visited by locals, is a true green lung of the area. Jnan Sbil, which was built in the 18th century by the sovereign Moulay Abdallah, is also Fes's oldest public garden.
Despite being deserted for a long time, it was revived to its former glory after extensive rehabilitation work was which was completed in 1999.
Nowadays, locals and tourists are able to stroll through the shady alleyways of this beautiful garden, lulled by the murmur of the river.
The garden features over three thousand plant species spread across seven hectares of themed gardens. A true haven of peace and tranquillity.
Merinid tombs
The Marinids, also known as the Merinids, are a Moroccan dynasty that ruled from the thirteenth to the fifteenth century. They settled in Fes for a period and created Fes El-Jdid. They had left their imprints all over Morocco, especially in Fes.
When visiting this imperial city of Morocco, you can go on a visit to the ruins of the Marinid tombs, which are situated at the highest point of the city. Despite the fact that the site itself is uninteresting, we suggest that you take a brief detour during your travel to Morocco to visit Fes.
These tombs, situated on a hill, have a stunning panoramic view of the Medina and the surrounding mountains.
The Seffarine place
It's also worth a visit because it's where you'll find one of the faces of this city's craft community. What is there to see in Seffarine? Many craftsmen mold copper to make teapots, trays, and perfume burners. However, there are also boilermakers that make bowls, buckets, and other utensils.
Museum of Arms
This museum, which opened in 1963, houses a large collection of weapons from different periods of history. It is situated in Borj Nord, a 16th-century historical citadel with a spectacular panoramic view of Fes.
There are arms from India, Europe, and Asia in its display cases, but the biggest and most impressive portion of the collection is made up of Moroccan acquisitions.
One of the museum's highlights, for example, is the 5-meter-long cannon used during the Battle of the Three Kings.
In addition to the full set, which depicts the evolution of firearms production methods throughout history, the museum's upper terrace provides a stunning view of the old town.
Cooking classes
If you are a foodie, it might be time for a culinary adventure. This is an outstanding way to finish your visit to Fes! It is not about eating, but rather about taking cooking lessons. Indeed, various brands, such as Café Clock, have courses on how to cook tagines and other refined dishes. This course will begin with the purchasing of ingredients at the souk, then an exercise in which you will be invited to join, and will finish with a proper taste.
Visits and things to see around Fes, Morocco
Here are a few places to visit and things to do in the Fes region. They would not take too long to entice you because each has something exclusive to offer.
See Ifrane
Ifrane, situated 80 kilometers from Fes, is a small city with a European theme that is full of charm. It has a warm climate all year and a festive environment in winter and summer because it is surrounded by 1,650-meter-high mountains.
In the city center, there is a lake surrounded by forests, next to which you can admire the Lion statute of Ifrane, a majestic stone sculpture that visitors often photograph.
You would inevitably be drawn to the city's numerous luxury villas, which stand out with their finely manicured trees and walkways.
The city also has a splendid and luxurious Royal Palace, which stands out majestically against the horizon with its green domes. When the king goes skiing in Ifrane, he stays there. Ifrane also has the English-speaking Al Akhawayn Campus, which translates to "the two brothers' University."
The city of Ifrane is also famous for its diverse cultural life. Various festivals, such as Tourtite, animate it by bringing music, craft, and sport into the spotlight.
Les Chants des Cèdres, is a festival that seeks to encourage and display the diversity and eclecticism of Morocco's cultural heritage. As well as its openness to other world cultures is in the spotlight throughout the summer season.
In the winter, you can visit the Miss Snow Festival, which includes a range of sporting and cultural events. The festival culminates with the election of Miss Snow, all in a festive atmosphere.
Visit Moulay Idriss
Moulay Idriss, located 70 kilometers west of Fes, is one of the must-see destinations of Morocco.
It is ideal for those who enjoy wandering about in a beautiful natural environment! In this city distinguished by an extraordinary religious dimension for Muslims, you will be welcomed by lanes and hills.
It was named after Idriss I, whose great-grandfather Muhammad founded the Idrissid dynasty.
Due to its religious status, only Muslims were allowed to enter the region, a condition that lasted until the middle of the twentieth century. Moulay Idriss' mausoleum is currently unavailable to non-Muslims. And, though the visit is well worth the detour, you can restrict yourself to seeing it from the outside.
Moulay Idriss has a captivating charm that is reflected by its vibrant streets and endless brilliantly executed arches.
The Position de Moulay Idriss I is also worth a visit. There, you can unwind in one of its cafes while taking in the mood of the street. Furthermore, in order to get to the mausoleum, you must go through there.
Another attraction of the area is the panoramic terraces. You will enjoy Moulay Idriss at your leisure from these locations.
Visit Volubilis
This city of Morocco, which has been a UNESCO World Heritage Site since 1997, is located about 70 kilometers west of Fes. It covers an area of 40 hectares. It is pronounced Oualili or Walili in Arabic.
Volubilis was once a Roman outpost, but it is now a beautiful tourist destination with impressive archaeological ruins. It is home to the best-preserved Roman ruins in Morocco!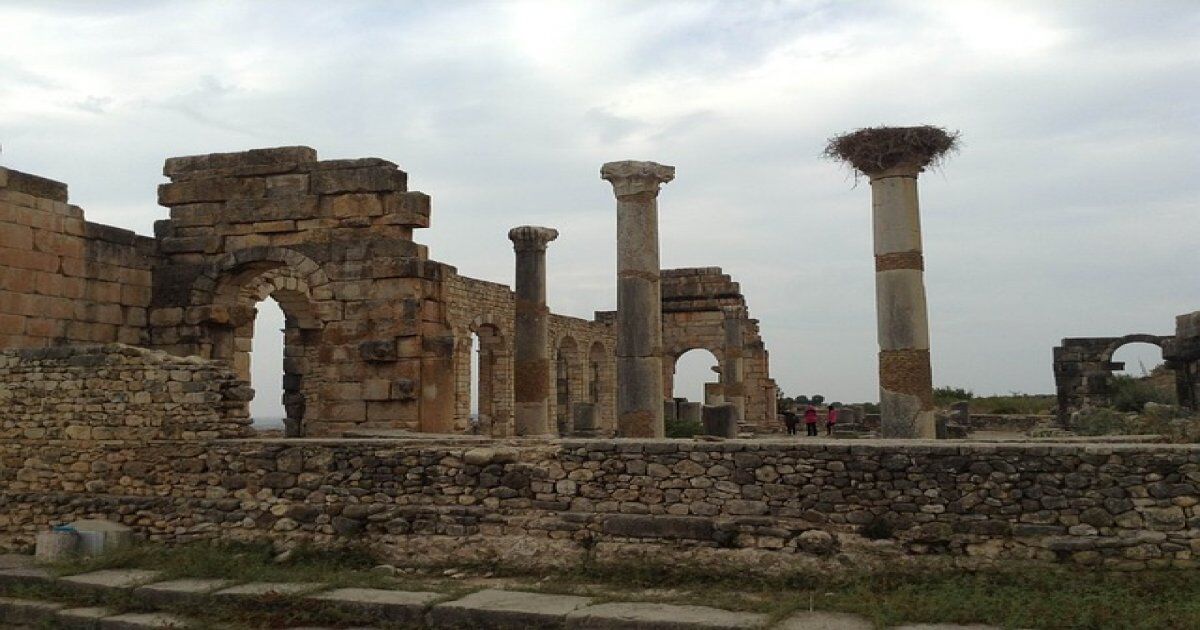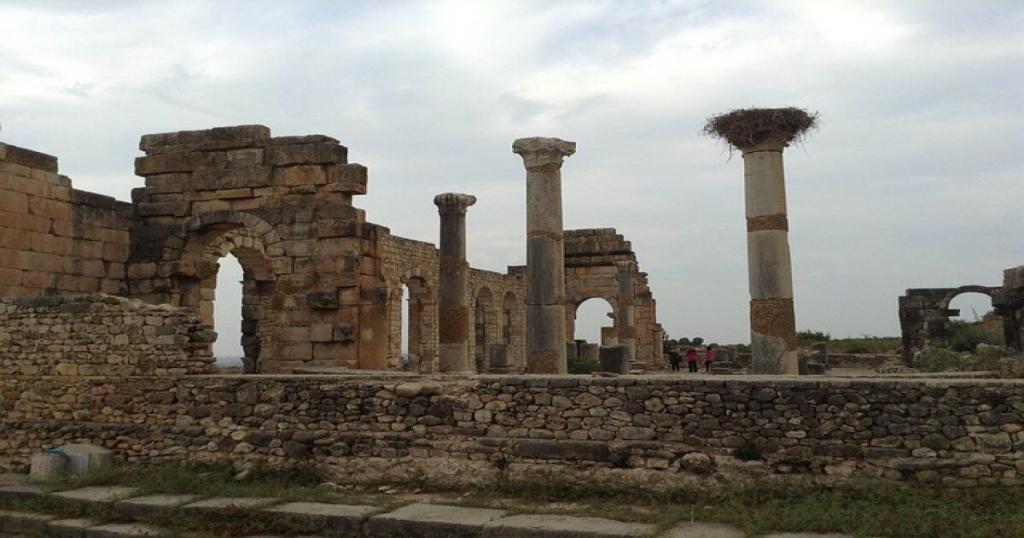 Wandering through the ruins that represent centuries of history is definitely intriguing, but Volubilis has other wonders to offer that will sublimate you, sensational, stunning art.
The forum, basilica, and Jupiter temple, both situated in the city's upper reaches, are well worth a visit. They used to be at the forefront of the city's public life.
The thermal baths are also worthwhile to visit. And, although they aren't in perfect shape, you'll be able to get a decent idea of the heating system used by the Romans in the thermal.
Another interesting sight to see is the Arch of Caracalla, which is eight meters high and about twenty meters long and is also in good shape. This arch, erected in marble in 217 as a tribute to the emperor and his mother, is one of Volubilis' emblems. This arch was originally topped by a bronze chariot.
It is difficult to leave this city without admiring its mosaics. Some may contend that Volubilis is a true mosaic equal. So don't forget those mosaics of Hercules' Works, or those of the Bath of the Nymphs, or the Acrobat… However, in order to locate these mosaics, which are only revealed with difficulties, you may need the assistance of a guide.
What to do and see in Fes when it is raining?
What if it rains during your Morocco visit to Fes? Discover our selection of the best things to do and see when it is raining in Fes.
Visit the Nejjarîn Museum of Wooden Arts and Crafts
This museum, which is open every day from 10 a.m. to 5 p.m., will help you forget about the rainy weather.
See the Palace or the Kasbah Glaoui
This palace, designed at the beginning of the nineteenth century, served as the residence of a Marrakech pasha while he traveled to Fes. It had been neglected since 1950 and had been partially rehabilitated by a graphic artist. He exhibits his work inside, making it a mysterious side squat with artists.
The owner will take you through the main courtyard with its large Andalusian-inspired living quarters, the well-kept bathroom dating back to the early twentieth century, and the kitchen with its massive pots before taking you to the harem courtyard in the back.
The fondouks
There are several Fondouks situated along the major axes of Fes's ancient city. Previously, they operated as a business exchange. They were made up of houses that held many roles. They were a place housing passengers coming from Fes and were often used to store supplies for commercial or industrial use.
The Fondouk, which was once a caravanserai, now hosts a plethora of studios such as the Fondouk Bou selham. Or the Fondouk kaat smen, which is situated in Talaa Kbira near Bab Boujloud and specializes in the trade of olives, and honey, and has craft studios.
What to do and see in Fes as a couple traveling Morocco
Fes, the historic city par excellence, is perfect for a romantic excursion because it is friendly, welcoming, and steeped in history. We have a few tips for a weekend trip that we hope will serve as your roadmap to an idyllic stay.
The Medina, an enchanted interlude
The Medina is a perfect setting for a romantic stroll through its labyrinth of alleyways, in its intoxicating and fragrant souks, such as El Attarine or Henna. A short diversion that will end in front of a delicious Pastilla with pigeon, one of the region's culinary specialties.
Admire the Bab Boujloud gate
It is also famous as "The Blue Gate" and is regarded as one of the most majestic monuments to see in Fes.
Visit the New City( Fes El-Jdid)
The Avenida Hassan II, with its numerous bars, terraces, and ice cream parlors, is unquestionably the ideal location for a romantic stroll. It's also a great spot for a cup of mint tea or a cup of coffee. Or maybe stroll through the gardens in the center of this broad boulevard, recharging your battery while admiring the two lion statues.
Moroccan and foreign restaurants, especially Italian, can be found in Fes El-Jdid. The vast majority of the region's people have a more Western lifestyle, and many enjoy fast food.
The Andalusian quarter
This neighborhood, situated in the medina of Fes el-Bali, is also worth a visit and helps you to explore the Spanish Fes together. The originality of its sacred buildings and the craftsmanship of its inhabitants differentiate this Andalusian portion of the region.
The Andalusian Mosque, which dates back over eleven centuries, is undoubtedly one of the architectural marvels to see in this region. It is also an excellent starting point for exploring this ancient neighborhood, wandering through its alleys, and visiting some of the Medersas built at the beginning of the 14th century.
The best museums to visit in Fes, Morocco
While Fes is not popular for its museums, there are a few that provide an excellent opportunity to learn about Moroccan art in a unique setting.
Fondouk Nejjarine
It was, in fact, an eighteenth-century khan that had been beautifully restored. In any of the three stages, you can sense the mastery and abilities of the craftsmen who use wood in various themes. After the walk, you can relax with a cocktail on the terrace, which has a stunning view of the medina.
Borj Nord
The Borj, which has been beautifully restored, now houses an enthralling museum with a wide variety of period weapons. Many of the firearms on display are made by the Makina, an arms manufacturing factory founded in Fes in the nineteenth century by the dictator Moulay Rachid. The museum is both fascinating and informative in that it traces a chronology of the different forms of arsenal that have existed throughout history, from the Stone Age to the twentieth century.
Belghazi Museum
This ethnographic museum is housed in an opulent private palace and is home to Fassi arts and customs. It houses a huge selection of items that are both captivating and genuine, but the entrance fee is a little high. Nonetheless, the palace is worth a visit, and the mint tea served on the terrace provides a brief but enjoyable respite.
Museum of Andalusian Music
This private museum is situated in Dar Al-Makhfia, which was once owned by the Fassi Bennani family. This bourgeois mansion, restored with a lot of art and know-how, is worth watching.
In addition to a library and a display space with creative artifacts. The museum houses versions of traditional instruments such as rebabs and old photographs. Dar Bennani, in addition to the museum, is a conservatory devoted to the preservation of this learned and subtle Arab-Andalusian music, which dates back many decades.
What to do and see in Fes with your family and children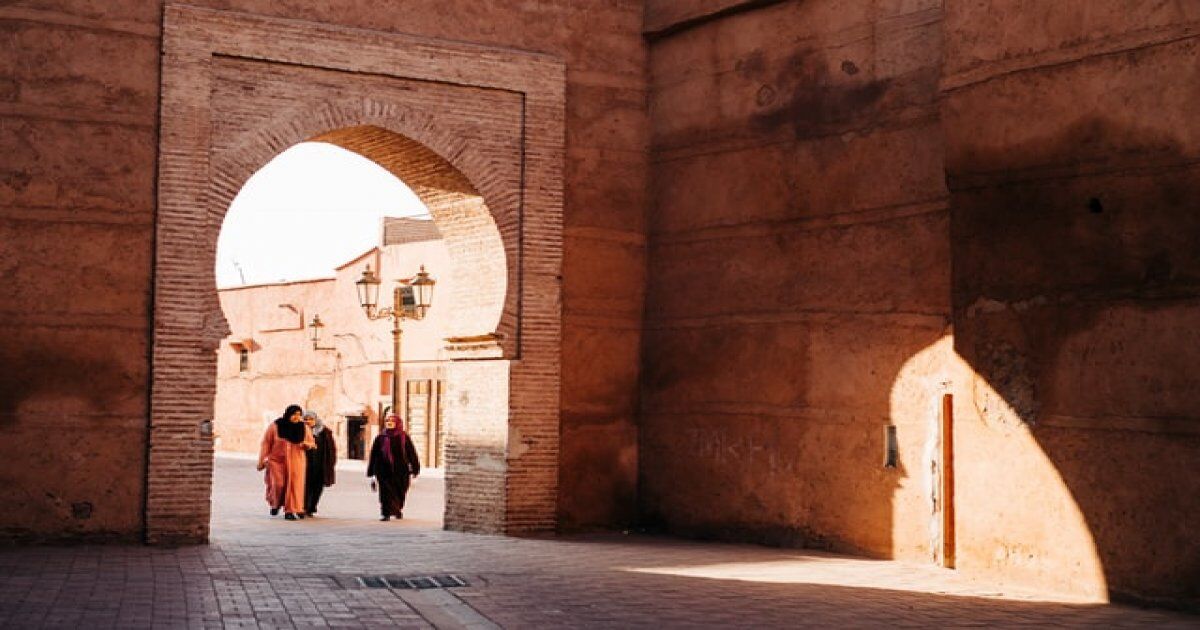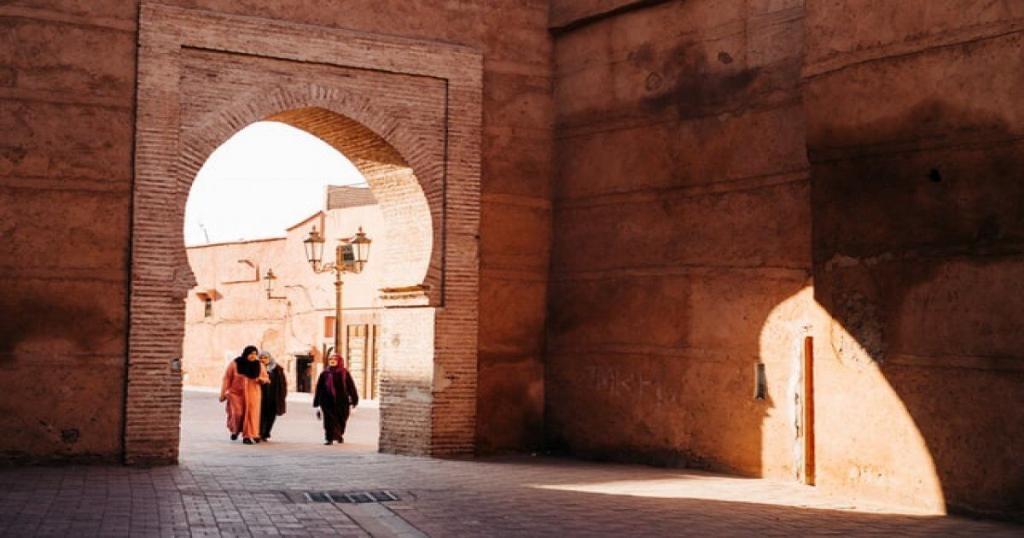 Fes is a remarkable city in Morocco that can captivate even the most discerning travelers, including your children. If you are traveling with your family, there are so many ways to explore Fes that you will inevitably find something that will fulfill both your needs and those of your children.
Discover the Medina
Wander through the medina's vibrant and fragrant souks with your children. Allow your children to negotiate their first memories while encouraging the complicity they will develop with the merchants. This is a common game in Fes's souks that your children will undoubtedly enjoy. They would absolutely adore it. Allow them to explore history by walking through the various doors that sprout in the artisanal region.
Explore the tanneries
Visit the tanneries, which produce a true festival of colors and smells that aren't quite… fun. You will be given mint sprigs to help you bear it. The tanneries are surrounded by stalls with terraces, from which your children can hear about the craftsmen's hard work. They would definitely be fascinated by the hides that have been turned into leather bags or jackets.
Walk around Jnan Sbil Park
Take them to Jnan Sbil Park to immerse them in a lush paradise. This park comprises nearly three thousand plant species spread over 7.5 hectares in numerous thematic gardens. Assist them in identifying some of the trees that abound in this lovely setting. It's also a way for them to let off some steam and recharge their batteries.
Visit the Abdeslam Moqri Palace, which has three gardens with fountains, paddling ponds, small lakes, benches, and a spectacular array of trees and flowers. Furthermore, this location has a stunning panoramic view of Fes.
Visit the Medersas
Make a visit to the Medersas. These well-known Koranic schools can be seen all over the country. Allow your children to marvel at the splendid mosaics on their walls, which include suras from the Koran.
What to do and see for free in Fes, Morocco
Fes, with its numerous monuments and landmarks, souks, music, and traditions, presents a peerless spectacle to which it is impossible to stay oblivious or disrespectful. So what can you do in Fes for free or nearly free? In either case, Fes is still moderately priced.
Visit Souk el Henna
In comparison to other souks, this souk is on a small, very friendly, and shady square, and offers a very unusual, original picture. There are numerous henna products available. Natural cosmetics such as black soap and grandmother's treatments are also accessible.
Visit the Medina's gardens
Bou Gardens Jeloud is a large green space. There is a lot of greenery, fountains, and bridges. These public gardens have a timeless atmosphere for walking and daydreaming away from the hustle and bustle of the medina. Entry is free.
make a visit to Fes-el-Bali
Given some time to discover the ancient city's labyrinth. Enable time to slip you by while you immerse yourself in the unbeatable environment of this medina. Of course, there are some must-sees. On the way to Rcif Square, the most expansive esplanade of this iconic medina, and where the vendors congregate in the morning. Don't forget the carpenters' and cabinetmakers' quarter, which is centered on Nejjarine Square. The show put on by these artisans is well worth the detour.
The top of the unusual visits in Fes, Morocco
If you are searching for something new, unique, or sensational, these are some of the locations that have attributed to the fame and notoriety of this secular city and continue to inspire those chasing the unusual.
House of Crafts of Fes
This unique space allows visitors to admire a wide variety of leather-based articles of various types. However, you can also witness the artisans at work, practicing their craft. Poufs, slippers, and other strange objects appear in front of you as if through magic. Thanks to the craftsmanship of these artisans and their peerless know-how, which only they possess.
Traditional Berber weaving
This weavers' shop is hidden near Fes's popular Chouara tannery. The owner of this authentic workshop will greet you over a cup of tea. You will be able to observe the women of the area all busy spinning wool or cotton with outstanding dexterity and patience that commands reverence. This shop will expose you to the real Moroccan and Fassi heritage through the show of their most beautiful carpets.
Galerie Chez Mehdi Bis
All antique art connoisseurs enjoy exploring the nooks and crannies in search of odds and ends. Or even works of art will have their wishes granted because they will find what they seek here.
This gallery sells a wide variety of pieces at unbeatable prices, including jewelry, carpets, wedding belts, pottery, and clothing. Aside from that, the owner will show you his private collection, which he began more than two decades ago. We highly advise you to visit this unusual antique dealer who owns a genuine Ali Baba cave.
Visiting Fes on Foot: Things to Do and See
Fes, the spiritual capital of Morocco, has remained relatively unchanged throughout its existence. As a result of its formidable medina, it has the world's largest pedestrian space. It's easy to get swept away in its labyrinthine and mythical medina, getting lost in its alleys, some of which are unimaginably narrow.
A walking tour of the medina is thus the most enlightening, captivating, and exciting experience. It is much easier to stroll along its twisting, even labyrinthine streets with a local guide; you can save time and see almost all in about 4 hours.
You can walk by a number of notable mosques, the Nejjarine fountain, a Koranic kindergarten, and a tannery that hosts a color festival. Then you'll visit the traditional souks, which are bright, vibrant, and filled with the fragrance of incense. You'll come to a halt in front of the studios of artisans and jewelers to admire their dexterity and skills. Why not stop for a bite of nougat or a cup of tea, one of Morocco's great specialties?
You'll hear the little anecdotes and tales behind the doors of the medina as you walk alongside a professional local guide. This guide will also show you how to explore one of Morocco's most energetic and lively cities. As well as where to buy souvenirs, eat, and drink.
Donkeys, on the other hand, are popular in the medina. In fact, these animals are used to transport goods in Fes's medina since no other mode of transportation is allowed.
Walking along the ancient city's endless alleys (there are 9,500 alleys, amazing, no?) is a way to resurrect history through the fragrances, smells, and colors that have passed through time. A one-of-a-kind and genuine experience. And, despite the fact that the area has been overly touristy, the beauty remains.
How many days to visit Fes in Morocco?
Fes is one of those destinations that can be visited all year. It is unusual for the thermometer to dip below zero degrees Celsius during the winter season. In February, for example, morning temperatures are close to 11 degrees Celsius and afternoon temperatures are close to 20 degrees Celsius in fair conditions. The weather is normally mild, so it shouldn't be a concern when planning your travel.
Three days are more than enough time to relax in Fes. This period will allow you to see the essence of the region, to explore its museums, hidden gems, and unique locations. To immerse yourself in its festive atmosphere, and to sample the delights of its cuisine.
In the medina and its environs, you can also find time to chill, enjoy a hammam, and go shopping. And take full advantage of what this second Moroccan big city has to offer.
Visiting Fes in 1 day
In Fes, you will happily wander about, explore, and get lost. However, for a one-day tour, you can focus on the medina, which is a genuine labyrinth with eight entrances and 9500 alleys. It really has so many jewels that it would be a shame not to take advantage of them.
Explore the old city, its vibrant and colorful souks, artisans' houses, and tourist shops. And winding streets that are for sure full of surprises. Stand in front of the merchants' different stalls for a celebration of goods, scents, and colors. This stroll will immerse you in the everyday life of the Fassis, and you will never miss it.
Still in the medina, don't skip the numerous Koranic schools, such as the Bou Inania Medersa, which is famous for its minaret. Or the Attarine Mmedersa, which has mosaics, calligraphy, and sculpted plaster on its walls.
When you return from the medina, you can go to the Boujloud square and enter through the blue gate. This area became quite busy, with snake charmers and street show entertaining tourists.
Visiting Fes in 2 days
Many people refer to Fes as "the city of wonders in Morocco," and it is full of sights that are well worth seeing. It's a city awash with colors, scents, and sensations. Home to the world's oldest university, named Qaraouiyine. Fes has long been known as a source of learning and skills. This is a legacy that the city has retained to this day.
What to see and do in two days in this iconic city?
Day 1: Visit the Medina
Visit the Qaraouiyine mosque, the Nejjarine museum dedicated to wood, and the hammams.
Visit the district of craftsmen and master the techniques of craftsmen in numerous industries: woodwork, leather, pottery…
Day 2: Outside the medina
Visit the New City, a medina neighborhood built by the protectorate. It includes many colonial buildings including the San Francisco Church.
Wander through the Jnan Sbil Park, a haven of peace and tranquillity with its lush foliage and shady pathways.
Visit the Fes Jdid district and the Mellah, Morocco's oldest Jewish quarter. Visit the solemn-looking synagogues of Aben Danan and Al Fassiyine. Take a stroll down the lovely Bou-khessissat Street, which is lined with houses with balconies that open to the outside.
Visit Borj Nord, which now houses the Museum of Weapons. Prepare to be transported back in time via a chronological exhibition of arms dating from ancient times to the present. The fort has a spectacular view of the settlement.
Visiting Fes in 3 days
Traveling Fes is more than just a space adventure in Morocco. Visiting this imperial, but still unusual, city is also, and above all, an escape in time. Since the ages have stopped in the ancient city. Going to visit Fes is therefore a chance to connect with history.
Fes, on the other hand, is an exceptional destination, an enchanted interlude, to avoid the cold of Europe. Since the atmosphere is nice almost all year and lends itself beautifully to an off-the-beaten-path escape.
Day 1:
Move ahead to Medina's assault. This move is crucial for getting to know Fes better. Take your time wandering through its winding, timeless. Yet impregnable lanes, and legendary souks split by specialty: wine, electronics, pottery, brassware, leather goods…
The garden of Jnan Sbil. First and foremost, entry is free. This park outside the medina is a tiny, sublime, tranquil haven where palm trees, and orange trees. And fountains play in unison, transporting visitors away from the chaotic and feverish world of the medina.
Day 2:
The district of the coppersmiths. It's just a few steps away from the Chouara tannery. Discover the talents of the innumerable artisans who convert bronze, pewter, or tin into works of art.
Continue south of the old city to see the potters and enjoy their work. Indeed, Fes pottery is regarded as among the most exquisite Moroccan ceramics. The pottery souk is also one of the busiest in the city.
The Al Glaoui Palace. It is a sumptuous residence open to the public, built at the dawn of the XIX century. The palace is divided into 17 houses. There are also two huge gardens, countless fountains, a cemetery, two Moorish baths, an oil mill, and a Medersa.
Day 3: leaving the medina
On the third day, we will leave the ancient city and explore:
The Royal Palace.
The Merinid tombs.
The New City of Fes.
Which is better, visiting Fes or Marrakech?
This is a tough question to answer since there is no such thing as an ideal destination. There is always the other side of the coin. How can we assist you in this situation?
What we can already claim is that it all depends on your goals, desires, and dreams. If you're searching for uniqueness, originality, or a place off the beaten path, Fes might be the best option. Furthermore, you have undoubtedly seen, and detected, that the medina of Fes is exceptional, authentic, and where you will find genuine craftsmen. There are also lovely Riads, but there aren't enough of them. However, consistency is present.
If you are searching for nightlife, chic and comfortable bars (there are a few in Fes), then you can go to Marrakech. However, you might not discover the deepest Morocco.
As a result, everything is relative and dependent on your decisions. Fes is a more quiet and less tumultuous city. While Marrakech, a stunning city, has too many things to do but also too many people.
The last word? In any case, these two cities would not disappoint you! Do you feel that the solution is diplomatic? Maybe, but that is the truth.
Where to sleep: the best resting neighborhoods
It's unquestionably in the medina! All for a number of reasons. To begin with, sleeping in the medina is the perfect way to immerse yourself in this secular and fascinating city. And as night falls, this ancestral city takes on a whole new dimension.
Sleeping in this historic old district is a must-do during your tour, even if it's just for one night! The ancient city of Fes has remained almost unchanged for the past twelve centuries. Staying faithful to its former portrait, which adds to its inexhaustible charm. You will experience the beauty of the medina by sleeping there.
Don't worry about being distracted by the sounds of the craftsmen. Since the stores shut at 9 p.m. All operations stop, and there is complete silence. You will be able to get a good night's sleep and recover your stamina. And of course, refresh your batteries for another day of activities and discoveries in Fes.
Of course, you have the choice of sleeping in New City. This, too, has its benefits. Anything is within walking distance, and you can enjoy Fes' nightlife and meet new people.
There's nothing stopping you from swapping between staying in the Medina for a few nights while visiting the historic district and staying in Fes' modern district. It would be a more enriching experience.
Where to eat in Fes, Morocco: 5 Must-Try Places
What will a trip to Morocco be without sampling the local food and being greeted warmly by the locals? We've hand-picked five restaurants in Fes that you should not forget.
Chez Rachid. A good setting for a plain, tasty, and quick meal. You can taste the best in Moroccan gastronomy, the essence of its spices, on the pan. In a family setting, you will be served on a lovely terrace. This restaurant is a short distance from Bab Boujloud Square.
Dar Tajine. When you arrive, you will be completely at ease with yourself. And all of the difficulties of the journey will have passed you by. All of Morocco's delicacies and spices are available to you in a perfect family setting. You will finally be able to taste the famous pastilla with pigeons, as well as other delicacies, in this restaurant.
The Kasbah near the blue gate. Lunch can be served on one of the two terraces that overlook Serrajine Square and the Bab Boujloud gate. The environment is quite good, and the food is delicious and relatively affordable.
The Clock'Café is a cafe that serves breakfast, lunch, and dinner (Tala Kebira Street). It's a tad costly, but it's well worth it. It's a trendy cultural cafe-restaurant with many floors and lovely little terraces. The mutton burgers are deliciously fragrant and spicy.
Café Noria is directly across the street from the Jnan Sbil garden. It serves delicious Keftas. And its garden is a true sanctuary of tranquillity.
How to get to Fes, Morocco
By plane:
There are several low-cost airlines that fly to Fes. The international airport of Fes Saïss is about 15 kilometers from the city.
You can catch a bus from the airport to New City. However, if you have a lot of baggage. It is more economical to share a taxi with other visitors to get to the medina. The fare would be about 15 euros. Still, before you get in, make sure to check the price with the driver and even bargain with him. Bargaining is a traditional procedure in Fes, much like a tournament.
Coming by train to Fes:
Fes' train station is situated to the north of the New City. It is run by a variety of trains from a variety of locations:
Rabat – Fes in 2 hours 30 minutes
Casablanca – Fes about 4 hours
Tangier – Fes 4 hours and a half
Marrakech – Fes in 7 hours 15 minutes
By Bus:
This is just another choice. In Fes, there are two bus stations:
The main bus station is near the Ain Zleten entrance, north of the Medina. It offers service to a wide range of routes.
The CTM station can be found in New City. It is more contemporary.
Where can I park in Fes?
Near the medina, there are numerous parking lots. In front of Bab Bou Djeloud, and Talaa Kebira in Ain Azleetn. There is a guarded parking lot in front of the central market of New City.
Is Fes Morocco worth visiting?
Fes is the cultural city of Morocco. Therefore, it is worth visiting many cultural sites to explore.
What is Fes Morocco known for?
Fes is known for its cultural sites like Al Qarawyen University and Chouara Tannery.
What is there to do in Fes at night?
After a long walk in Fes during the day, the best thing to do at night is to have a hot Hammam or what's called by Sauna. Also, you can do a Massage to get ready for the next trip the next day.
How many days do you need in Fes Morocco?
One day in Fes is enough to visit the most admired attractions.
Articles you might want to read: