Welcome to Essaouira, an exquisite Moroccan city on the Atlantic coast! With its colorful atmosphere and rich history, this little beach town is a one-of-a-kind attraction. This travel guide will help you make the most of your stay in Essaouira, whether you're seeking for adventure, leisure, or cultural discovery. Come explore the historic medina's cobblestone lanes, ride horses along untamed beaches, and see ancient strongholds. With so much to see and do in this seaside paradise, you'll never be bored! So come along with us as we discover all Essaouira has to offer.
To get the most out of your stay in Essaouira, schedule it from April to October, with July to October being excellent for swimming, and don't miss the spectacular
Gnawa
Music Festival in June! If you're seeking a place to stay,
Heure Bleue Palace
with its pool and breathtaking views is a must. If you want some assistance touring, arrange a guided day excursion from Marrakech. With that in mind, let's see what Essaouira has to offer!
General Information about Essaouira
The easygoing atmosphere and breathtaking surroundings of this lovely Moroccan beach village will capture you. Essaouira is a city on the Atlantic coast situated around 190 kilometers from Marrakech and 175 kilometers from Agadir. It is best renowned for its 18th-century old town, the Medina of Essaouira, which has been a UNESCO World Heritage Site since 2001. Tourists also enjoy its long crescent-shaped beach, which is popular with surfers and kite surfers because of the trade winds. But in the 1960s and 1970s, its distinctive aura drew hippies and even stars like Jimi Hendrix. Couples, alone travelers, and anybody searching for a unique Moroccan experience can find it here, with several attractive riads and hotels offering spectacular circumstances for a great coastal holiday. You're sure to find something to make your stay worthwhile, whether it's discovering history, sunbathing on sandy beaches, or catching some waves!
Best Things to Do in Essaouira
Visit Essaouira's ancient town and experience a world of lively culture, gorgeous landscapes, and breathtaking beaches. This city on Morocco's Atlantic coast has long been a trading and tourist hotspot. There's much to keep you amused here, from its lively medina to its stunning beaches! Take in the sights and sounds of the souks (marketplaces), which sell everything from vibrant spices to vibrant fabrics. Climb the historic city walls to Skala du Port for an unrivaled perspective of the bay. Explore the seaside promenade, which is lined with restaurants, cafés, and stores that provide some of the finest seafood available. Take a camel ride to one of Essaouira's famed white sand beaches, which are ideal for swimming and sunbathing! With so much to see and see in this incredible place, your stay here will undoubtedly be filled with adventure. Following experiencing what Essaouira has to offer, go on to learn what lies inside its old medina…
The Medina of Essaouira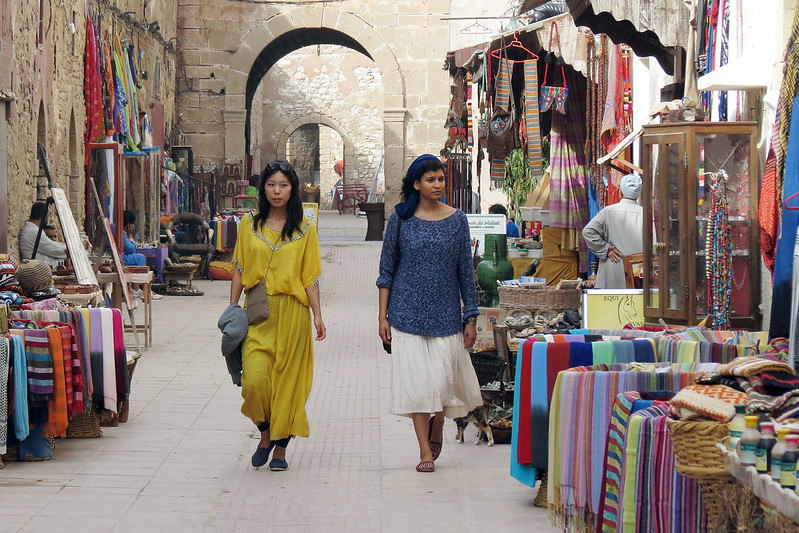 Discover the ancient beauty of Essaouira's medina, with its symmetrical layout and enchanting alleys lined with whitewashed walls and blue shutters. Stroll through the car-free streets filled with small stores, galleries, restaurants, and cafes for endless exploration. Get a glimpse into the city's history by visiting Bayt Dakira Museum or take part in the bustling souk where you can shop and haggle to your heart's content. And don't miss out on some of the best riads in Essaouira that are located right within the medina – such as Riad Chbanate situated right on the city wall offering breathtaking views of this beautiful city. With its majestic fortress and three city gates, there is no shortage of incredible sights to see in this gorgeous coastal metropolis.
Fortress & City Wall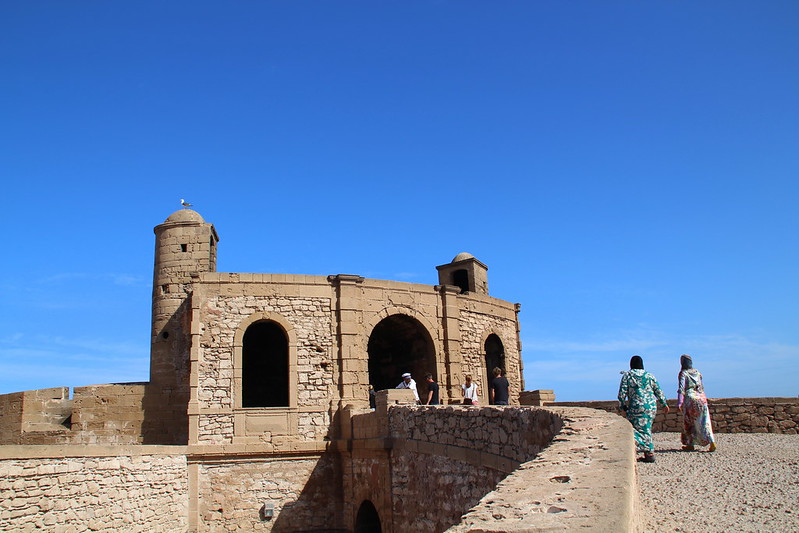 See the 18th-century Portuguese Stronghold and the beautiful city wall, which are both lined with Spanish bronze cannons. The Portuguese Fortress is a must-see in Essaouira, providing a spectacular perspective of the blue and white structures of the medina. The fishing harbor and its colorful boats may be seen from here, contributing to the lovely ambiance. Visit at sunset for an unforgettable experience! You may enjoy a leisurely walk around the city wall while taking in views of the fortress and other landmarks. Seeing these historic cannons from colonial times is an excellent opportunity to learn about Essaouira's history. Your vacation to Essaouira will be unique because of the blend of sights, scents, and noises! Now divert your attention to Moulay Hassan Plaza, a great place to people-watch or get some local foods!
Moulay Hassan Square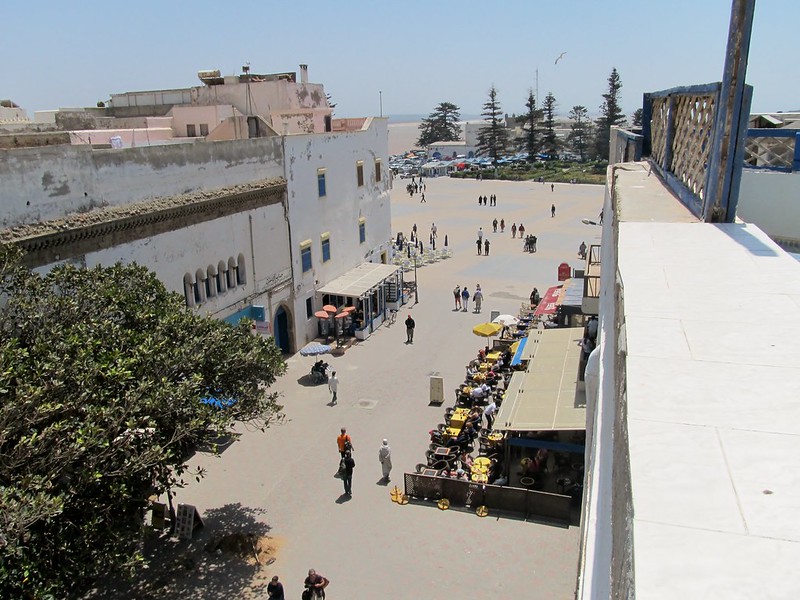 As you make your way from the city walls and fortress of Essaouira, you will find yourself in the middle of a bustling town square – Moulay Hassan Square. This charming square is surrounded by whitewashed houses with plenty of cafés and restaurants to choose from. Here, you can indulge in freshly grilled fish, calamari, and shrimp or grab a refreshing juice while listening to the music of street performers.
For those who are looking for something more than just food and drinks, here are some things to do at Moulay Hassan Square:
Admire the stunning view over the harbor
Check out traditional mint tea-drinking spots
Explore local artworks on display
Witness traditional Moroccan weddings taking place So why not take a stroll around this vibrant town square and experience all that it has to offer? From here, you can easily transition into exploring the souks of Essaouira.
The Souks of Essaouira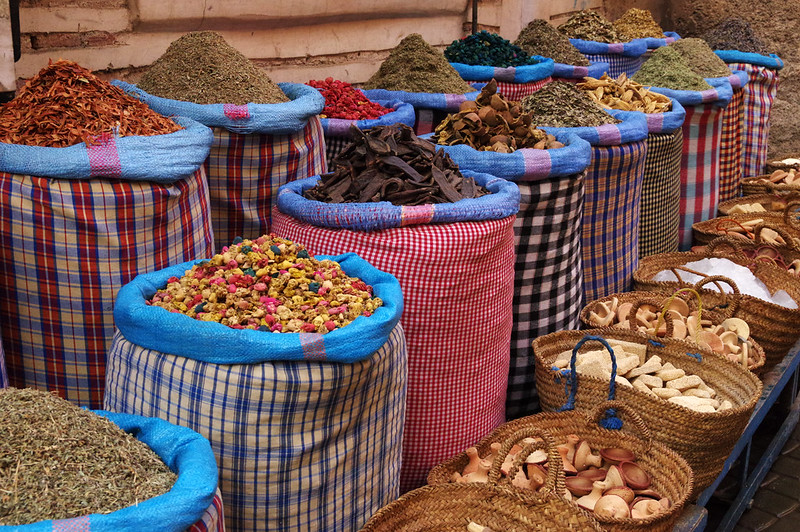 When you walk through the streets of this colorful city, you'll be surrounded by the brilliant colors and textures of Essaouira's souks. These marketplaces provide something for everyone, from vividly colored garments to elegant scarves and handcrafted jewelry. You may bargain with friendly merchants for authentic Moroccan spices or buy argan oil goods from the area. Colorful pottery and thuja woodwork cover the walls of dwellings, making a journey through the alleys even more delightful. In addition, Essaouira is peppered with galleries selling exquisite pieces of art at moderate costs. The Centre d'Art Le Real Mogador is a local's favorite; the stunning courtyard alone is worth a visit! As you meander through the souks, you'll find yourself lured to the next stop on your journey: Essaouira's Port & Fish Market.
Port & Fish Market of Essaouira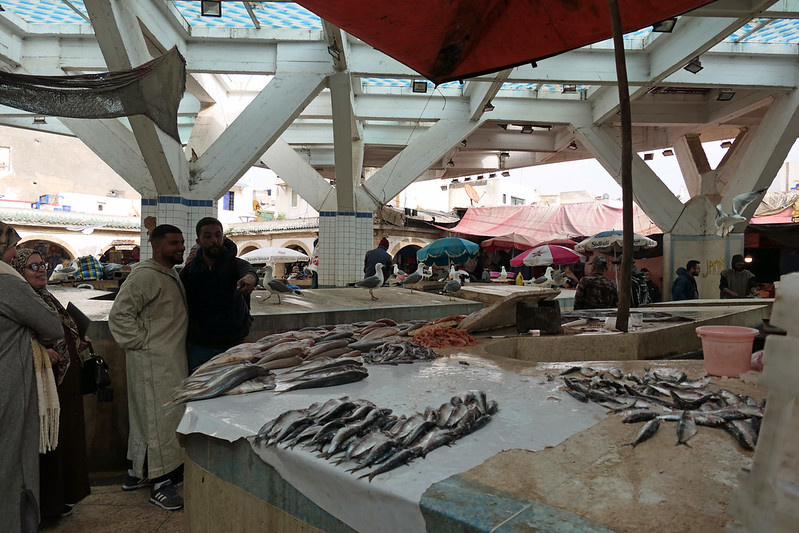 Experience the lively ambiance of Essaouira's famed harbor and fish market, where fisherman bring their haul ashore and merchants sell freshly caught seafood. In the morning, go around the port basin to see the everyday hustle and bustle of residents hawking their wares. Keep an eye on them as they fix nets, argue over costs, or just have a bite on the side. Remember to go deeper inland to discover additional vendors offering spices, nuts, dates, and other typical Moroccan cuisine. Accept this distinct culture and try some of these fresh foods for yourself! For an even more realistic experience, take a trip around town on one of the local fishing boats; you could get a taste of what life is like on the sea. From here, you may make your way to Essaouira's beautiful seaside, where there are several things to do.
The Beach of Essaouira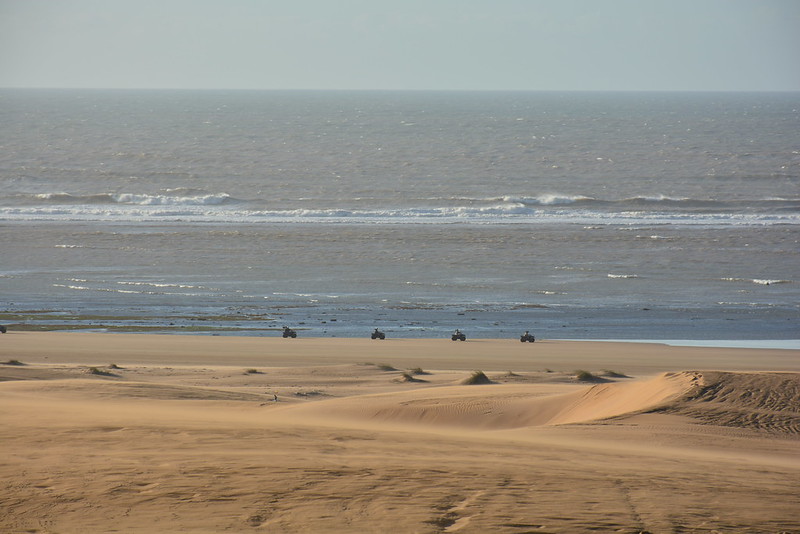 Walk around Essaouira's 5-kilometer-long beach for an incredibly romantic and adventurous experience. Whether you want to swim in the cool seas, go for a romantic stroll down the beach, or participate in some of the sports available, such as camel riding or horseback riding, you'll find it all here. There's also enough of food and drink to go around at the many tiny cafés, pubs, and restaurants that line this picturesque promenade. While engaging in the unique ambiance, enjoy Moroccan food, coffee, or tea. If you want to stay overnight, there are several great hotels right on the beach, such as Atlas Essaouira & Spa, which has a pool and a breakfast buffet overlooking the sea. Continue your adventure through Essaouira in Sidi Kaoki!
Sidi Kaoki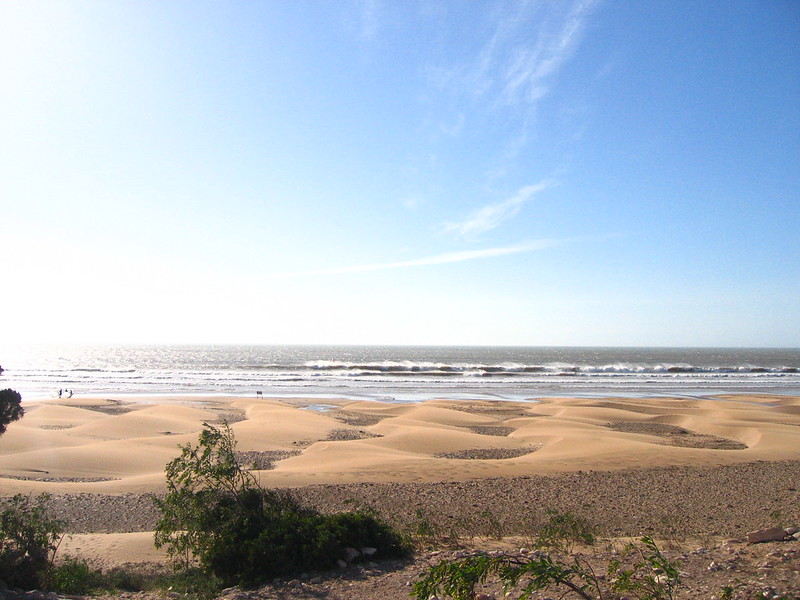 If you're looking for a surf or relaxation paradise, Sidi Kaoki is the place to be. Located just 25 kilometers from Essaouira, this coastal town offers an incredibly relaxed atmosphere and almost 5km of sandy beach – perfect for a day out! Whether you want to take a long walk along the shoreline or ride a camel over the sand dunes, it's easy to see why Sidi Kaoki has become such a popular spot among travelers.
And if you're looking for some more adventure, there are even surfing courses available in Sidi Kaoki that will help you make the most of your time here. With its idyllic scenery and laid-back vibes, this charming destination makes for an unforgettable experience that will leave you wanting more. Ready for your next stop? Get ready to explore all that Essaouira has to offer!
Take a Traditional Hammam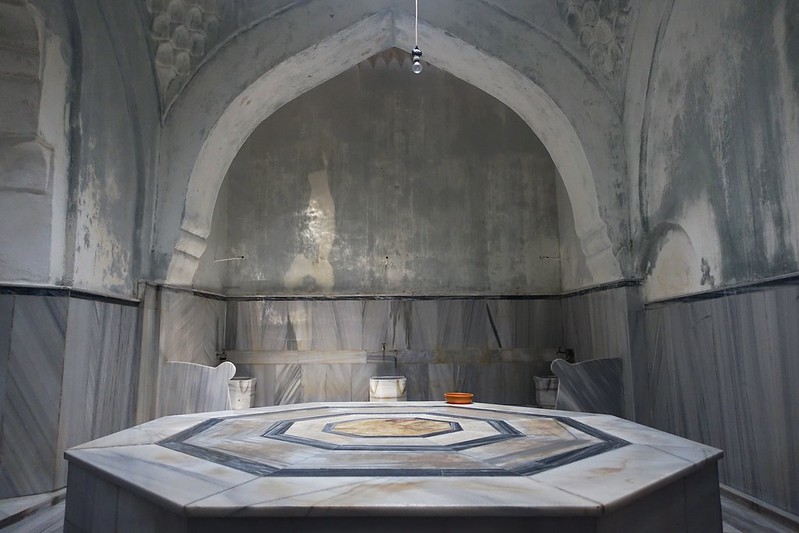 Experience the ultimate relaxation and pampering with a traditional Moroccan hammam treatment! A must-do when in Essaouira, a trip to the hammam is an incredible sensory experience. Here's what you can expect:
An INTENSE scrub that leaves your skin feeling refreshed and renewed
Friendly locals who will guide you through the process with hand gestures
The chance to observe daily life in Morocco at its purest
A choice between self-scrubbing or getting a full treatment from one of the ladies
An unforgettable cultural encounter!
So why wait? Embark on this unique journey and indulge yourself with the ultimate spa day. After all, it's not every day you get to experience something so authentically Morrocan! And be sure to prepare for a great evening out afterward – head over to Il Mare Bar for some food, drinks, and music.
Enjoy an evening at Il Mare bar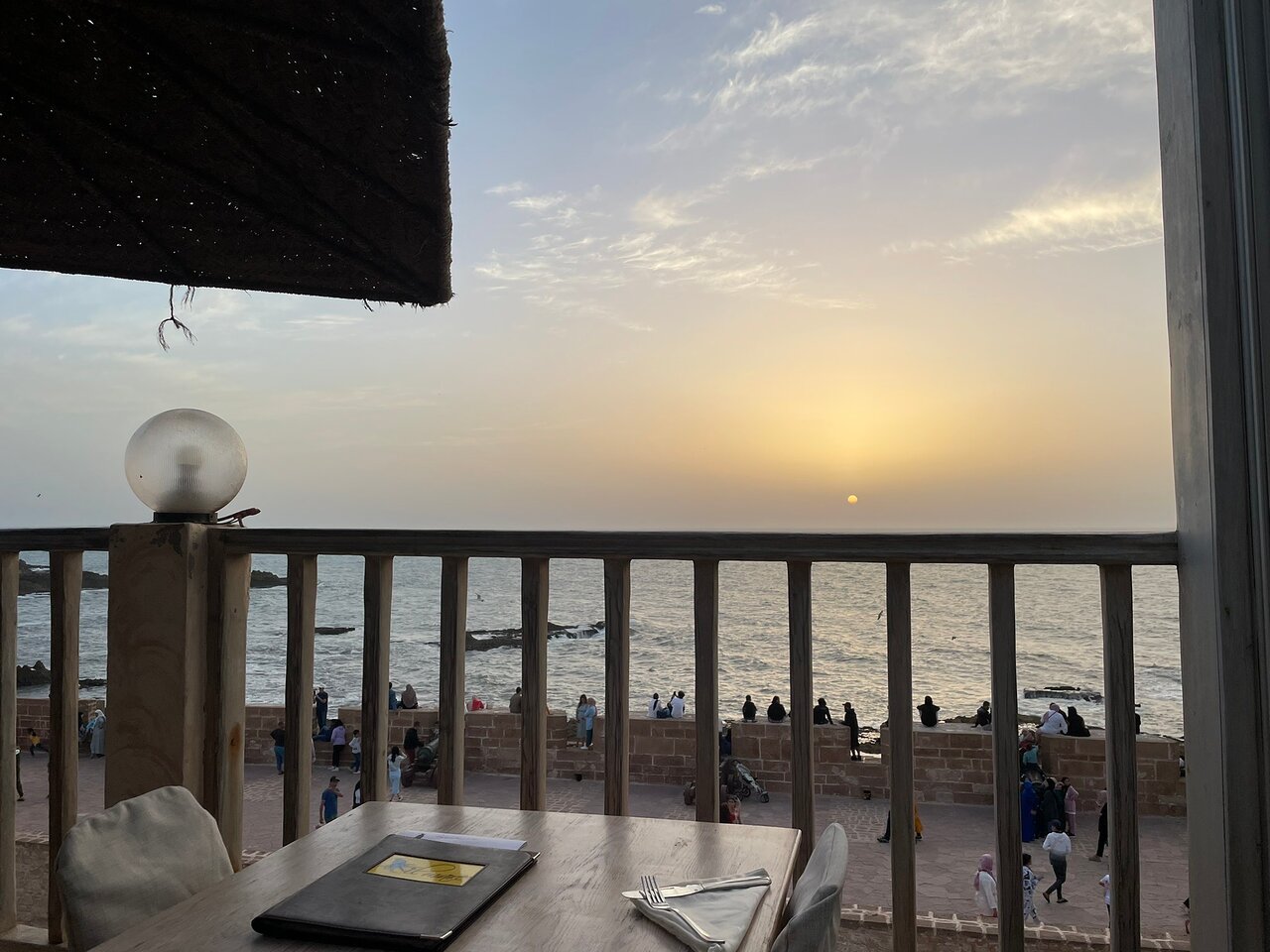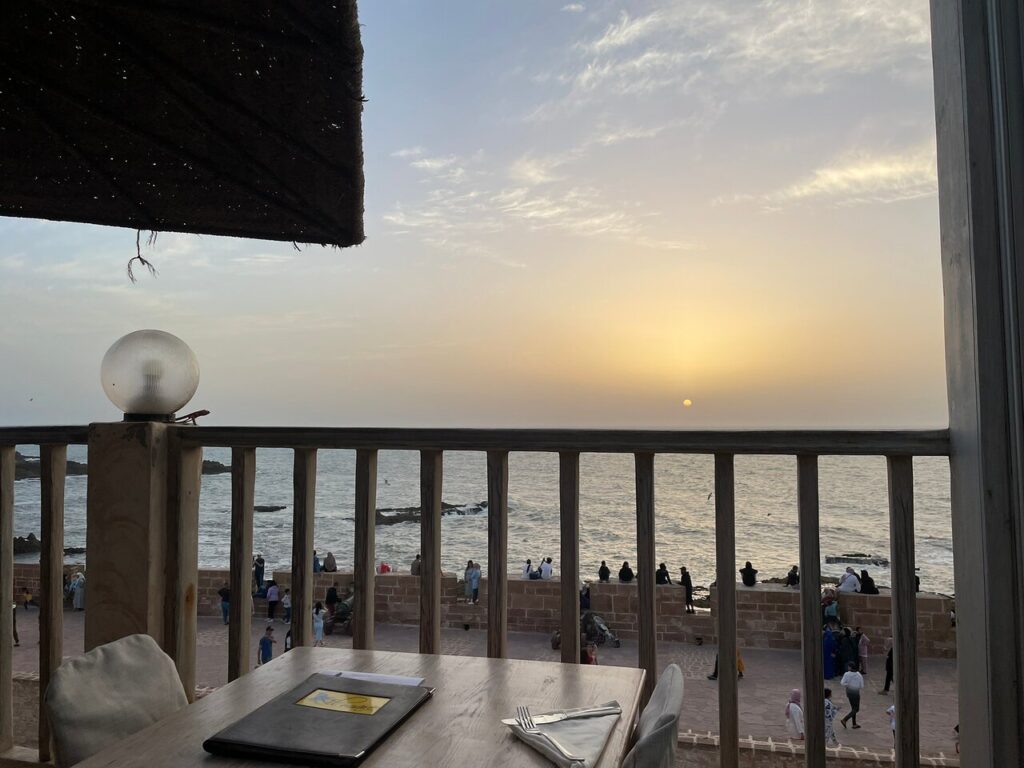 After enjoying a relaxing traditional hammam, it's time to head out and explore the local nightlife. For an evening of relaxation and fun, Il Mare Bar is one of the best spots in town. With its stunning terrace views and sophisticated piano bar, you can sip champagne while watching the sunset over the ramparts. The atmosphere here is lively with live music providing the perfect backdrop for a memorable night out – whether you're looking to kick back and chill or dance until dawn! Plus, if you happen to be in town during their annual music festival, it's definitely worth checking out! Get ready for a magical evening that will make your vacation unforgettable.
Annual music festival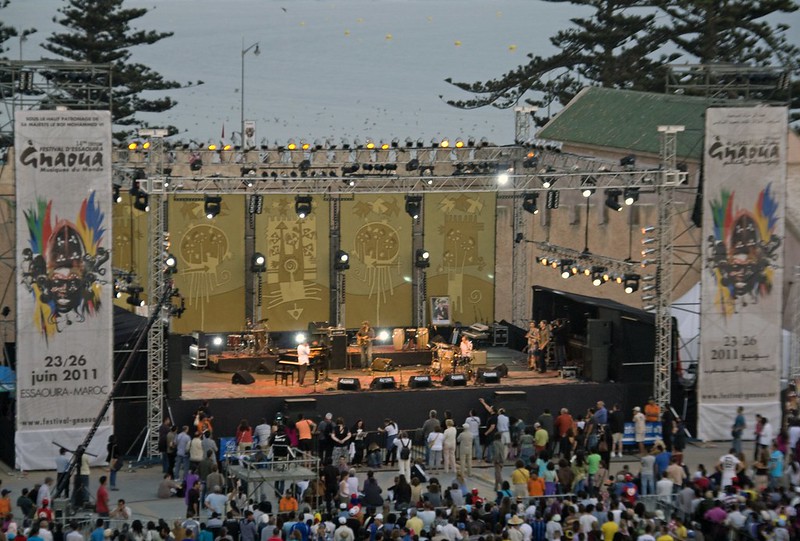 Take in the sights and sounds of the Gnaoua World Music Festival, where you can immerse yourself in a vibrant culture of jazz, pop, rock, and world music. Whether it's your first time experiencing this unique culture or if you're an avid fan of African rhythms, this festival is sure to get your feet tapping:
Boogie down to popular local beats while sampling traditional delicacies from Morocco
Groove along with live bands playing classic Gnawa tunes
Sway to modern fusion pieces under the stars
Wander through artisan stalls showcasing handmade jewelry and crafts
Taste exotic new flavors in the street food stalls
Discover local musicians among the crowds
Immerse yourself into four days of melody and rhythm at Essaouira's Gnaoua World Music Festival – an unforgettable experience! And when you're done with that, why not visit an argan oil cooperative?
Visit an argan oil cooperative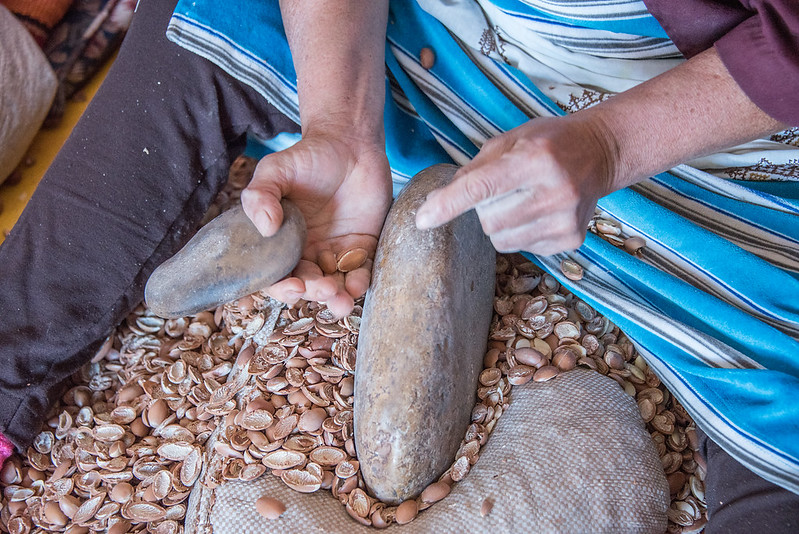 Uncover the secrets of Morocco's precious argan oil and witness its production first-hand when you visit an argan oil cooperative in Essaouira. Step inside the rooms adorned with ancient argan trees to see women use traditional tools to hand-press oil from the kernels and create complex recipes for their iconic creams. You won't just be buying Morocco's precious product, but also supporting local artisans who have been doing this for generations! The experience is truly unique, and witnessing the process firsthand will give you a newfound appreciation for these products that are essential to Moroccan culture. Plus, it's definitely worth splurging on these special items–you'll get an unparalleled experience! From here, move on to your next adventure: horse riding through Essaouira's countryside.
Horse riding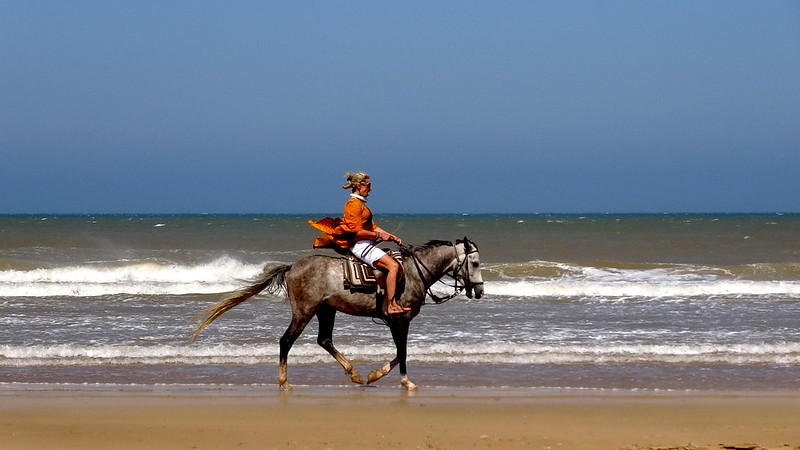 Experience the wild beauty of Essaouira's landscape atop a horse, and gallop through the waves and over its dunes – an unforgettable adventure! Horse riding in Essaouira caters for both beginners and experienced riders. Whether you want to take an hour-long ride or spend a few days exploring the countryside, there are plenty of packages available that offer guidance and support for new riders. Feel the wind in your hair as you gallop through this stunning landscape; it is sure to be an experience that you will never forget! And if you're up for more adventure, visit the Sidi Mohamed Ben Abdellah Museum – it's full of fascinating artifacts from around the region.
Sidi Mohamed Ben Abdellah Museum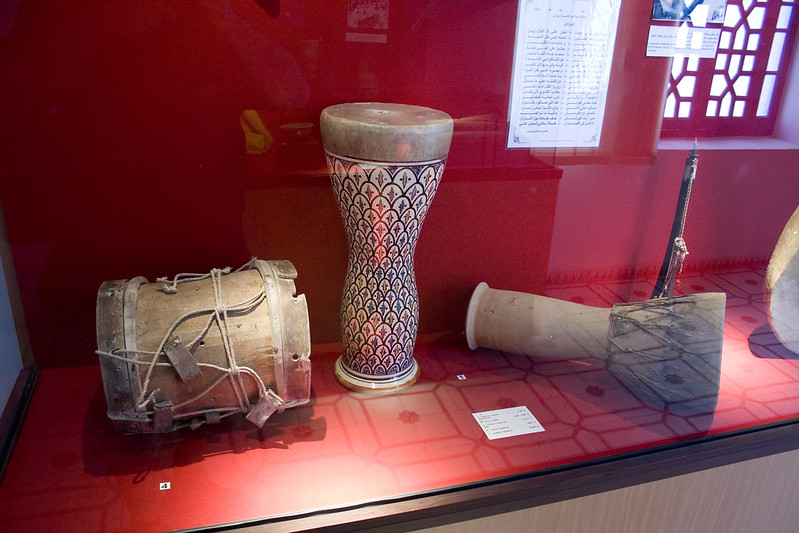 Immerse yourself in the culture of Essaouira at the Sidi Mohamed Ben Abdellah Museum, a 19th-century former riad housing an array of historical artifacts and objects that tell stories of the city's past. View ancient pottery, jewelry, and learn about rituals and traditions from Berber culture. Explore the building for its beautiful architecture while also taking in all the items inside that still retain much of their original features. Step into history as you wander around this museum to discover more about this Moroccan city; it will be an experience sure to leave lasting memories with you. As you explore your way through Essaouira, take some time to marvel at what this place offers and head over to Had Dra next.
Had Dra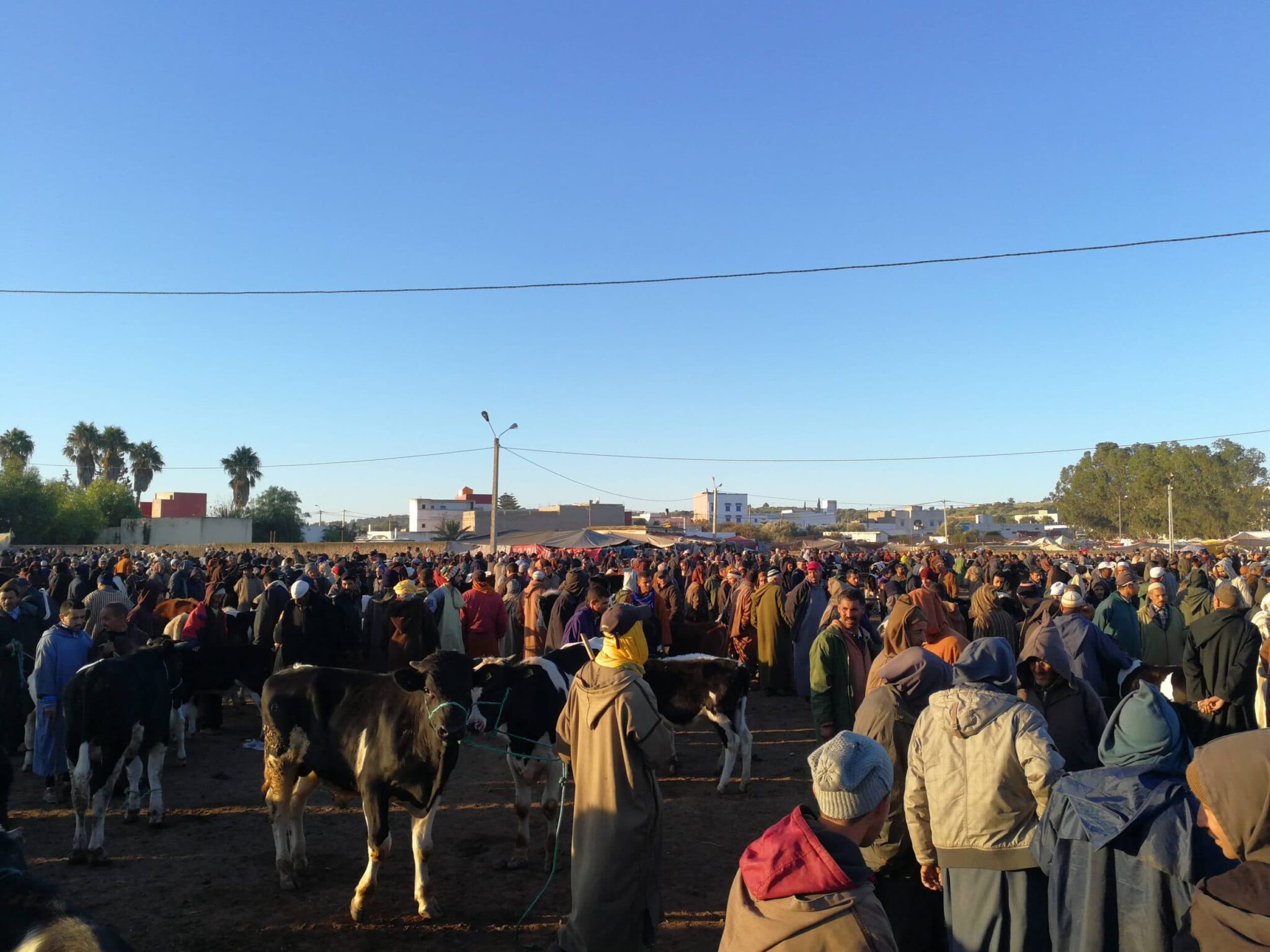 Take a trip back in time to Had Dra, the former slave market that's now a bustling hub of trade for farmers from all over. Here you can find every produce imaginable, from fresh vegetables to livestock. It's a great way to get an authentic insight into Moroccan life and culture. Plus, you'll be able to bargain with the merchants for the best prices – just make sure you stay aware so that you don't get taken advantage of!
The sights and smells of Had Dra are unforgettable; the vibrant colors, lively atmosphere, and friendly locals make it an experience not to be missed. Here are some of the highlights:
Watch as livestock is brought in on carts and traded between vendors
Sample exotic fruits and vegetables like pomegranates, dates, and figs
See artisans craft unique leather goods like handbags and wallets
Chat with local street vendors selling their wares
Discovering Had Dra is an incredible way to immerse yourself in Moroccan culture; it will give you a glimpse into what life here was once like. Now onto exploring the Portuguese ramparts…
The Portuguese Ramparts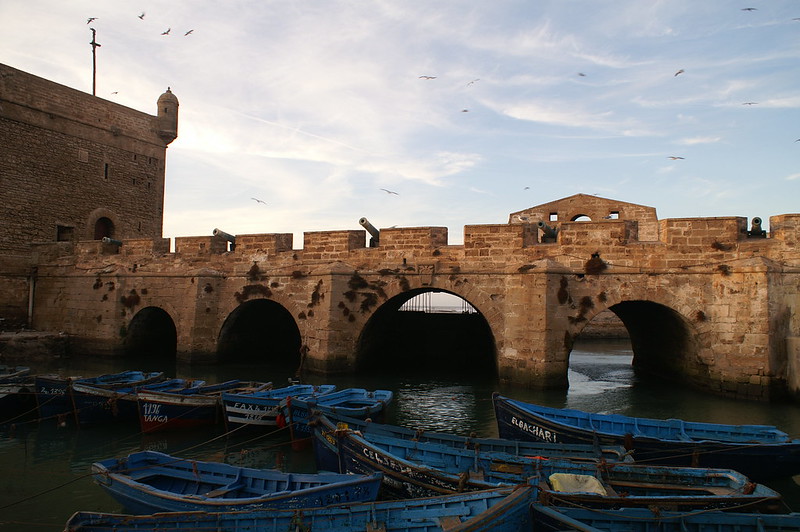 Stroll along the centuries-old ramparts of Essaouira and admire the sweeping views of the ocean below. These imposing 18th-century walls were once used to protect the port from pirates, and today they are a symbol of this beautiful city. At the Skala de la Ville, you can access these ramparts for free and take a leisurely walk around them in the medina. As you make your way up a pedestrian ramp to reach the top, you'll be able to see old cannons facing out toward the sea – an excellent photo opportunity! Enjoy some peace and quiet as you wait for sunset with a book in hand, or simply take in all that nature has to offer.
Getting to Essaouira
Ready to explore the stunning coastal city of Essaouira? With its beautiful beaches, unique culture, and vibrant atmosphere, it's no wonder so many travelers flock here year after year. Getting to Essaouira is easy and can be organized from Marrakech or Agadir. Here are some options you have:
Book a flight to Marrakech Airport (2.5 hours away).
Book a flight to Agadir Airport (3 hours away).
Take a taxi from either Marrakech or Agadir directly to Essaouira.
Rent a car from either airport and drive yourself on your own time.
No matter which option you choose, start your adventure with ease! From the moment you arrive in this vibrant coastal city, you'll be captivated by its beauty and charm – the perfect destination for an unforgettable experience!
Where to Stay in Essaouira
No matter your budget, Essaouira offers a range of accommodation options to suit any traveler's needs. For those looking for something special, the Riad Chbanate is a great choice. With beautiful rooms and delicious breakfasts, you'll feel like royalty! For the luxury hotel experience with a pool and stunning views of the medina, The Heure Bleue Palais is perfect. And if you're looking for beachfront accommodation with plenty of amenities, check out The Atlas Essaouira & Spa. Last but not least, backpackers should consider the charming Essaouira Beach Hostel – great value and still close to all the action! Whichever option you choose, make sure you have an amazing stay in this magical city. Now it's time to take a traditional hammam and let yourself be pampered in style!
Frequently Asked Questions
What type of cuisine is available in Essaouira?
Visiting Essaouira gives you the chance to enjoy many different types of cuisine. Traditional Moroccan dishes, such as couscous and tajine, are popularly served at restaurants. You can also find international options like pizza and pasta. Enjoy an exciting culinary adventure!
What is the best time of year to visit Essaouira?
Visit Essaouira in the spring or autumn for perfect weather and fewer crowds. Enjoy balmy temperatures, sunshine, and outdoor activities without the heat of summer. Explore beautiful beaches, ancient medinas, and vibrant souks under a blue sky. Discover something new in this fascinating city!
Are there any guided tours available in Essaouira?
Yes! There are lots of guided tours available in Essaouira, from historic and cultural tours to surfing and sailing trips. Explore the city's fascinating history with a knowledgeable guide, or take an adrenaline-fueled adventure on the waves. Whatever you choose, you're sure to have an unforgettable experience!
Are there any special events or festivals happening in Essaouira?
Yes! Essaouira hosts a number of exciting events and festivals throughout the year. There's something for everyone; from music and art festivals to traditional food and cultural celebrations. Come explore the vibrant culture that makes Essaouira unique!
Are there any family-friendly activities in Essaouira?
Yes! Essaouira has plenty of family-friendly activities. Explore the fishing port, take a boat ride around the bay, visit local markets and beaches, or even go sandboarding. You'll find something for everyone!
Conclusion
You've explored the best of Essaouira, from its ancient medina to its stunning beaches. You've enjoyed its rich history and vibrant culture. Whether you're looking for a relaxing getaway or an adventurous exploration, Essaouira is sure to deliver. With so much to do here, it's easy to see why this Moroccan destination is so popular. So what are you waiting for? Pack your bags and head off on your own Essaouira adventure today! Your time in the city will undoubtedly be filled with amazing experiences that you'll remember for years to come.