Looking for an unparalleled and exhilarating destination to visit? Look no further than Sidi Ifni! This enchanting town in Morocco offers a plethora of activities that are guaranteed to make your trip unforgettable. From swimming and surfing at the beach to exploring the historic Spanish colonial towns, there's something for everyone. Follow us as we take you on a journey through all the incredible things to do in Sidi Ifni with this authentic travel guide. You can be confident that you won't be disappointed!
1. Visit the Legzira Beach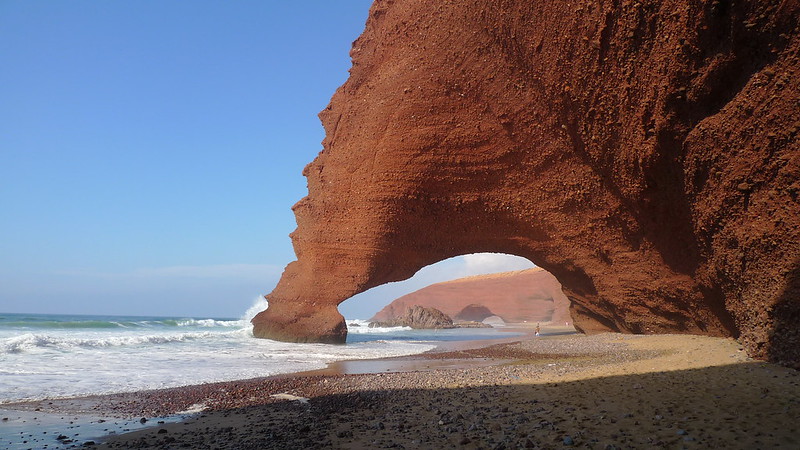 Take your friends and loved ones to the breathtaking Legzira Beach in Sidi Ifni for a truly unforgettable experience! Situated in the Guelmim-Oued Noun region, Legzira Beach is an exceptional place to be with its mesmerizing views of the cliffs and crystal clear waters. As you take a stroll along the shoreline, feel free to relax on the beach's soft white sand while taking in the calming waves. Enjoy a picnic under the sun or go for a long swim in its pristine waters – whatever activity you choose, Legzira Beach will definitely provide you with an amazing experience that you won't forget.
Legzira Beach is also perfect for couples who are looking for some privacy as it has plenty of secluded spots where they can spend some quality time together. Whether it's simply sharing stories or having a romantic dinner by the sea, there are many ways that people can make their time here even more special. So if you want to have an escape from reality and live life to its fullest, then visiting this magnificent beach should be on your list of things to do when you're in Sidi Ifni! And once you're done exploring this beautiful destination, why not head over to Suerte Loca Hotel?
2. Stay at the Suerte Loca Hotel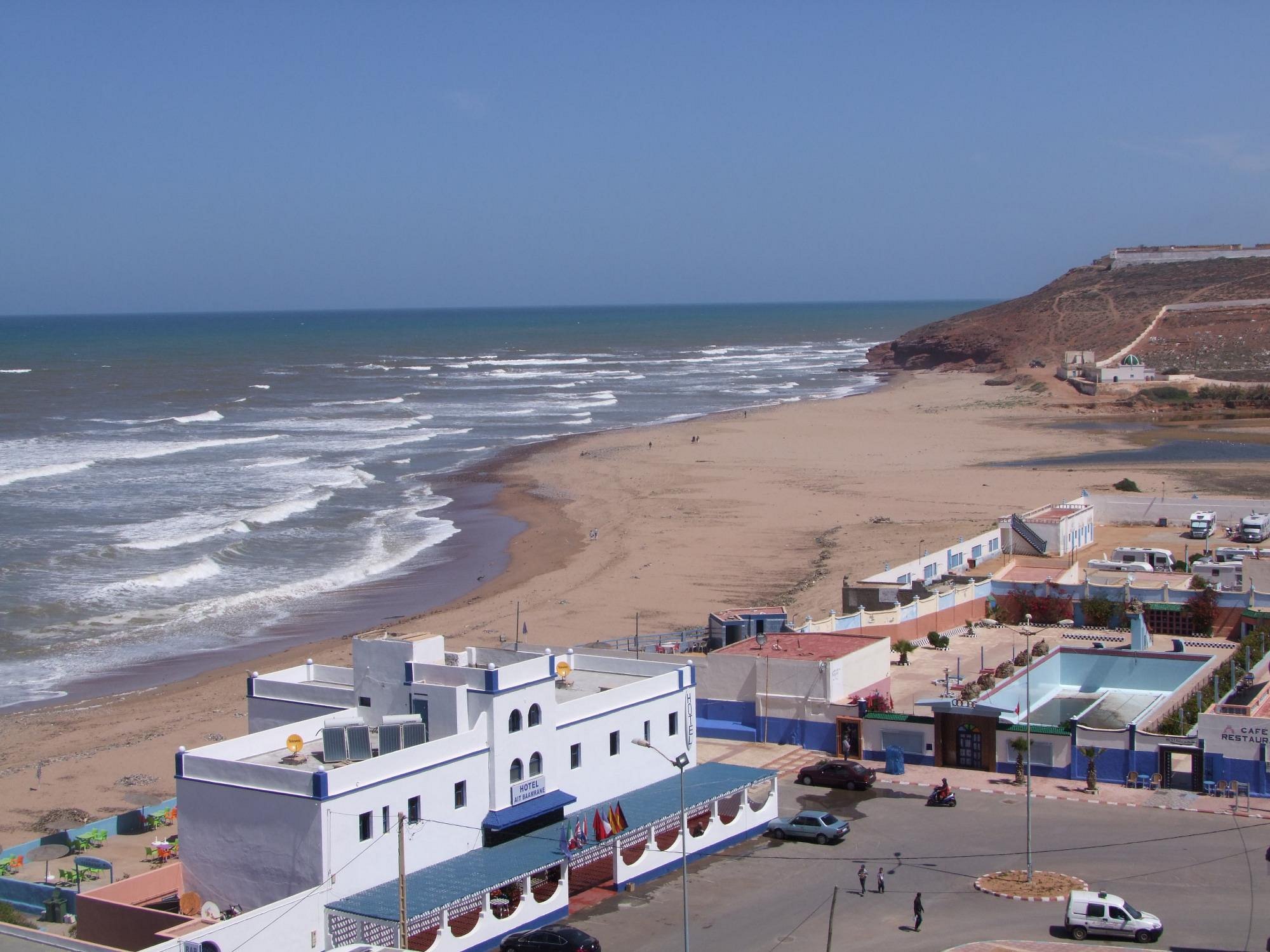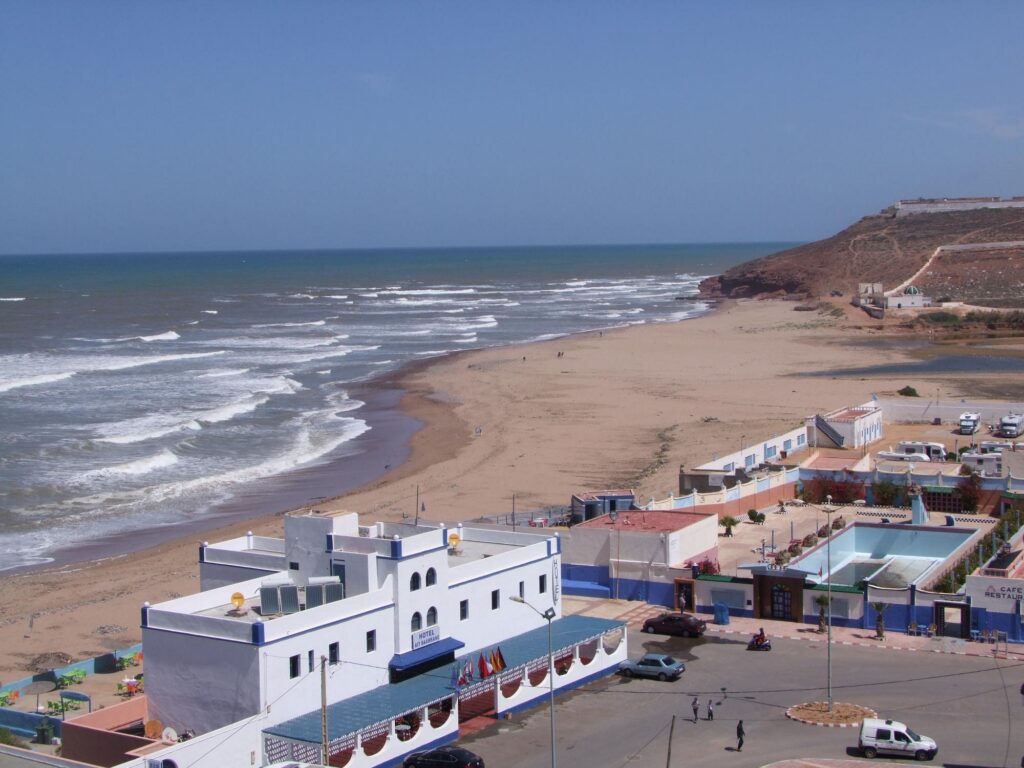 Stay at the Suerte Loca Hotel for a chance to get lucky and experience all that Sidi Ifni has to offer. Located near the fishing port, this hotel is the perfect place to spend time in this vibrant city. With its stunning views of the ocean, you can enjoy a tranquil stay here and take in all the culture Sidi Ifni has to offer. The hotel offers comfortable rooms and amenities including a swimming pool, spa treatments, restaurants, and bars. You will also be able to explore nearby attractions such as Legzira Beach or catch a glimpse of some of Morocco's most famous fish exports from the fishing port. Enjoy your stay at Suerte Loca Hotel and make lasting memories while experiencing all there is to do in Sidi Ifni! For an opportunity to explore more of what Sidi Ifni has to offer, consider going backpacking along its coast.
3. Go backpacking at Sidi Ifni coast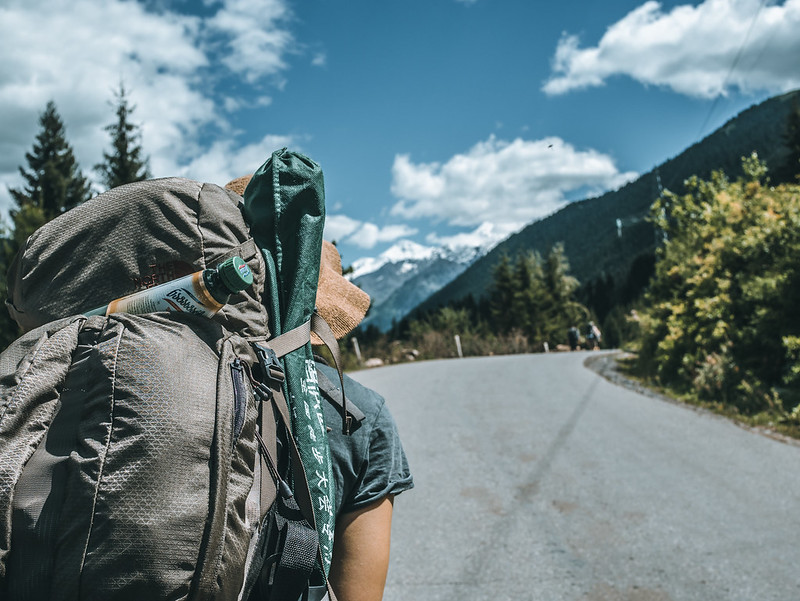 Experience the sights, sounds, and tastes of Morocco's coast on an unforgettable backpacking trip to Sidi Ifni. Explore the sandy beaches, sunny skies, and crystal-clear waters of this vibrant coastal city. Pack lightly for your journey– just a few shirts and shorts will do. Don't forget some sturdy shoes too! You'll be able to savor traditional Moroccan tajine while you take in the unique culture of this beachside paradise. Its blend of Spanish colonial architecture and North African influences makes it, unlike any other place in the world.
So if you're looking for a unique vacation experience that offers something for everyone, consider planning a backpacking trip to Sidi Ifni. With its stunning scenery, rich culture, delicious food, and friendly locals, you're sure to have an unforgettable adventure that will stay with you forever. Now let's move on to seeing the old Spanish colonial town!
4. See the old Spanish colonial town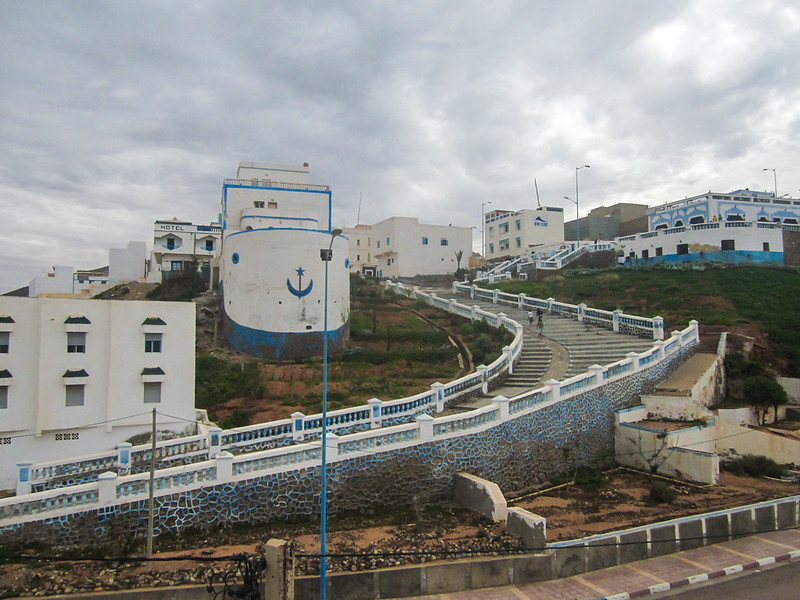 Discover the centuries-old Spanish colonial town of Sidi Ifni, where stunning architecture and North African culture come together in a unique blend. Walking through its narrow streets, you'll find yourself surrounded by crumbling walls from old buildings and monuments that have stood since before the colonial period. These reminders of Sidi Ifni's history make for an incredible sight—you can almost feel the spirit of times gone by. Step into a local café or restaurant to sample some traditional Moroccan cuisine, or explore the vibrant souks filled with exotic spices and textiles. With its rich culture and captivating vibes, it's no wonder why so many people flock to this ancient corner of Morocco each year! Next up: go surfing at the beach!
5. Go surfing at the beach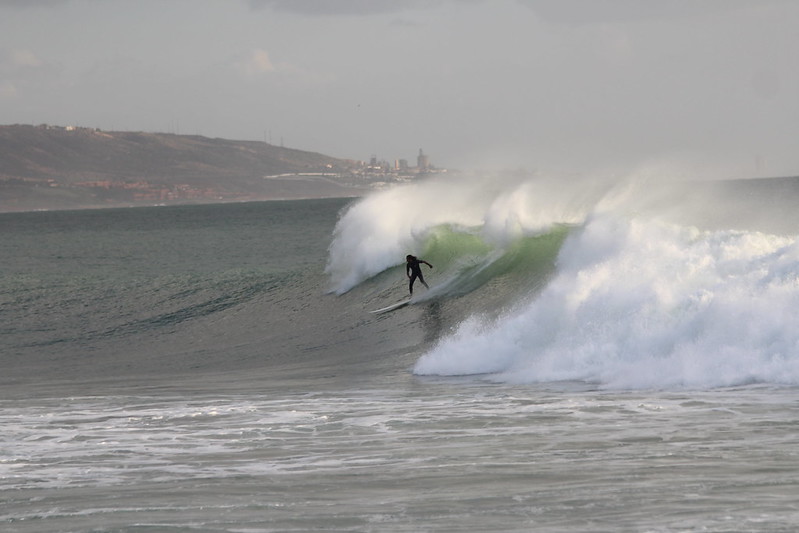 Head to the beach in Sidi Ifni for an unforgettable surfing adventure! The warm and mild temperatures make it a perfect place to enjoy some waves. Plus, the great winds pick up during summertime, creating just the right conditions for both experienced and novice surfers alike.
You'll also find plenty of other activities available, such as:
Kiteboarding – A great way to take advantage of the windy conditions while having fun.
Paddleboarding – An easy and relaxing way to explore the shoreline.
Kayaking – For those who want to feel closer to nature while exploring different areas.
No matter what your preference is, you're sure to find something that fits your needs in Sidi Ifni's waters! Make sure you don't forget your sunscreen—the sun can be quite strong here! With all these options at hand, you'll be able to enjoy a memorable day at this beautiful beach destination. So grab your board and head out—it's time for an adventure!
6. See colorful boats at the port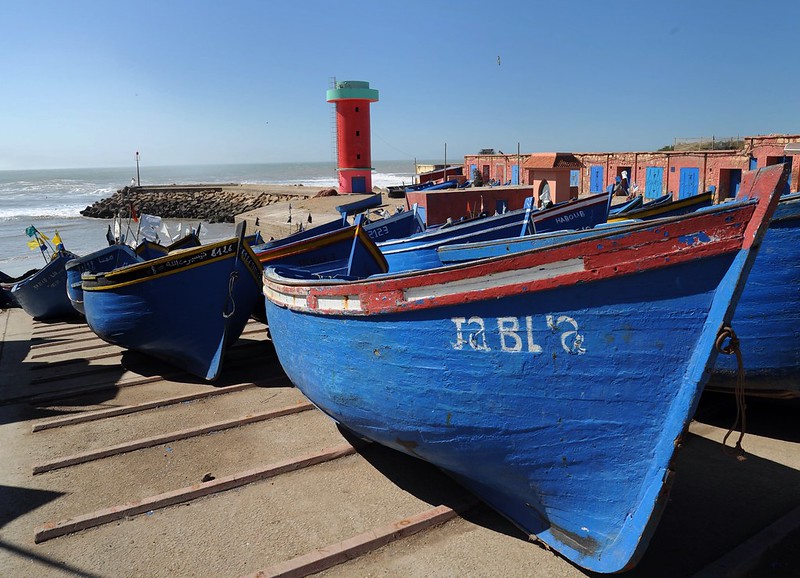 Take in the vibrant sights of Sidi Ifni's port, where boats showcase a kaleidoscope of colors! From red and blue to white and pink, the hues of the boats reflect the colorful culture that is alive in this city. You can observe locals dressed in their traditional attire with turbans and robes that match the vivid tones of the vessels. It's a sight that will make your heart swell with admiration for this enchanting town.
Move away from the port and explore Sidi Ifni's Moorish Art Deco and architecture. This time-honored style has been preserved over centuries by local artisans, giving you an opportunity to step back into history for a moment. The intricate details are sure to leave you breathless as you discover all that this vibrant city has to offer.
7. See Moorish Art Deco and Architecture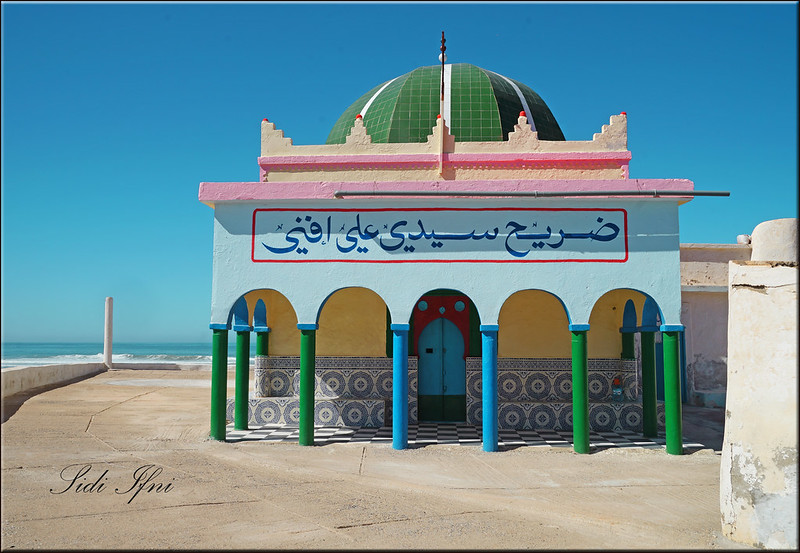 After checking out the colorful boats at the port, why not take a stroll through Sidi Ifni's charming streets and explore its art deco and Moorish architecture? As you traverse through the city, you'll be treated to an array of unique architectural wonders that will leave you mesmerized. Here are just a few things to expect from your visit:
Stunning examples of Art Deco buildings – with intricately carved stone walls and ornate designs.
Moorish-style structures – featuring intricate details like domes, arches, and columns.
Colorful houses – made of vibrant reds and blues that stand in stark contrast to the whiteness of the stone streets.
With so much beauty all around you, it's easy to forget about Sidi Ifni's haunting past as a base for slave trading. Nevertheless, these beautiful structures remain an enduring reminder of Morocco's colonial ambitions in the past – making this experience one that can't be missed while visiting! Now if that isn't enough to inspire your wanderlust, then how about taking some time to explore small rock formations around town?
8. Explore small rock formations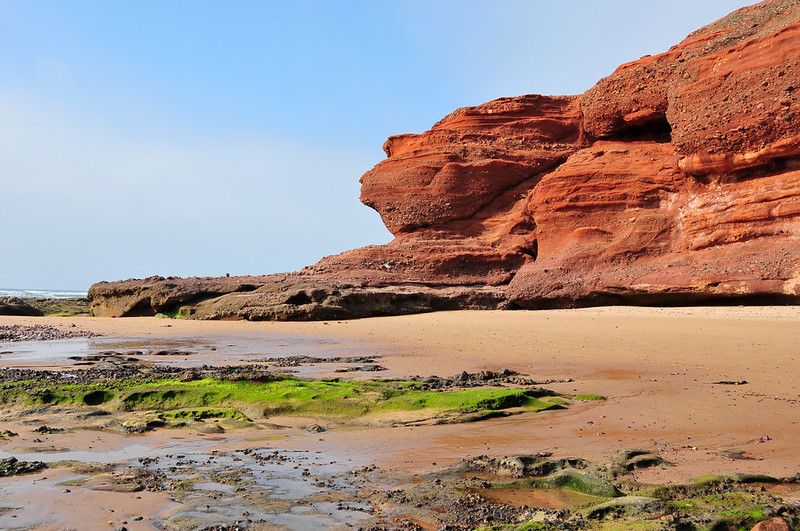 Discover the small rock formations that dot Sidi Ifni's shoreline, a mesmerizing sight for anyone who visits. With its picturesque views and rocky coastline, this destination allows you to explore and marvel at these unique formations up close. Take a walk along the beach and admire the beautiful colors of each formation as they stand out against the deep blue backdrop of the ocean. Whether it be standing in the shallows or finding an ideal spot to relax above them, these rocks are perfect for any outdoor enthusiast looking for something different. As you take in the views and smells of this stunning location, make sure to bring your camera so you don't miss out on capturing your unforgettable experience here. From there, head over to Imsouane Surf Paradis to get some swimwear before taking a dip in the inviting waters!
9. Get swimwear at Imsouane Surf Paradis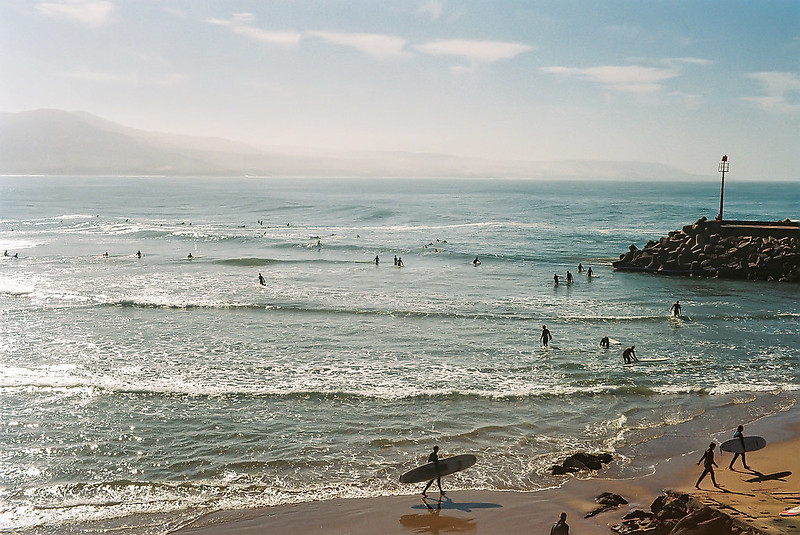 Head over to the Imsouane Surf Paradis for all your swimwear needs; from bikinis to boards, they have everything you need to take a dip in Sidi Ifni's inviting waters. Not only can you find the perfect beach outfit, but this shop also sells a range of different surfboards so you can catch some waves and enjoy an afternoon out on the ocean. You'll be able to get outfitted with all the equipment necessary for an excellent day of surfing or swimming in Sidi Ifni. And if that wasn't enough, there are plenty of options for lunch once you're done – why not grab a bite while sitting atop your board?
10. Have tasty lunch on a surfboard
Ready to take a break from shopping? Head to the nearby beach cafes and enjoy a tasty lunch on a surfboard. It's cool to surf the waves while you eat, and you can even have it delivered if you don't want to bring it yourself. Most locals do this, then rest or take a siesta afterward. It's an experience like no other! So why not try something different for your lunch today? Grab your gear (and maybe some friends) and hit the waves – your stomach will thank you later!
How to get to Sidi Ifni
By Plane – The nearest airport to Sidi Ifni is Agadir-Al Massira Airport, located about 84 miles away. From the airport, you can take a taxi directly to Sidi Ifni.
By Bus – From Marrakech or Agadir, you can take a bus to Sidi Ifni. The journey will take around 6-8 hours, depending on traffic.
By Car – If you have your own car, you can drive directly to Sidi Ifni. The drive will take about 5-6 hours, depending on the route you take.
By Train – There is no direct train from Marrakech or Agadir to Sidi Ifni. However, you can take a train to the nearest station in Agadir and then take a taxi or bus to Sidi Ifni.
You can also take this day trip from Agadir:
Where to stay
Here are 3 recommended hotels:
Frequently Asked Questions
What are the best restaurants in Sidi Ifni?
Explore the delicious flavors of Sidi Ifni! Sample local specialties at La Scala, relax by the beach at El Barracuda or go for Moroccan-Italian fusion at El Patio. You won't be disappointed!
Is there an ATM in Sidi Ifni?
Yes, there's an ATM in Sidi Ifni. Withdraw cash and enjoy the freedom to explore this wonderful city!
What is the best time of year to visit Sidi Ifni?
Visit Sidi Ifni any time of year to explore its beauty! From June through August, temperatures are mild and sunny – perfect for beach days or sightseeing. In winter you'll find cooler weather, ideal for hikes and exploring the old medina. No matter when you come, you'll be captivated by its charm!
Are there any cultural activities or events in Sidi Ifni?
Yes! There are lots of cultural activities and events in Sidi Ifni. From music festivals to outdoor art exhibitions, you can experience the local culture in a unique way. Enjoy the vibrant nightlife or explore the city's museums and galleries to gain an appreciation for its past.
Is there public transportation in Sidi Ifni?
Yes, there is public transport in Sidi Ifni. You can take buses to get around the city easily and cheaply, allowing you to explore all that this vibrant place has to offer with more freedom.
Conclusion
If you're seeking a unique and thrilling holiday location, Sidi Ifni is the perfect place for you. This destination boasts stunning Legzira beach, a captivating colonial town, and a plethora of outdoor activities for you to enjoy. Whether you wish to sunbathe on the sand or explore the rock formations at Imsouane Surf Paradis, there is something here for everyone. Additionally, with delicious culinary offerings and luxurious accommodations at Suerte Loca Hotel, you are sure to leave Sidi Ifni feeling relaxed and fulfilled. Why not make this Moroccan town your next vacation destination? You won't regret it!