Hiring a driver guide with a private car in Morocco is an increasingly popular way to explore the country. With its diverse culture, vast landscapes, and unique historical sites, it can be the perfect destination for those seeking adventure and new experiences. From the bustling streets of Marrakech to the breathtaking Atlas Mountains, hiring a driver with a private car can provide an unparalleled level of flexibility and convenience when traveling around Morocco. This article will explore what it's like to hire a driver in Morocco, as well as give advice on how best to make sure your trip is safe and enjoyable.
What is it like to hire a driver guide in Morocco?
Hiring a driver guide in Morocco can be like going on a journey, with turns and shocks you didn't expect. As soon as you leave the airport or bus stop to find one, you will be surrounded by excited drivers who will try to get your attention by promising comfort and reliability. So, it's important to take the time to find a trusted driver who knows their way around the country. After all, they are more than just your car! Your experience on Moroccan roads will rest a lot on how well you chose your driver. Make sure they are skilled enough to handle even routes they have never been on before.
The rewards of hiring a private car in Morocco can be immense if done right – it is a great way to get around without having to worry about public transport schedules or unmet expectations from locals. A good driver should act as both guide and friend while ensuring your safety at all times. They can also provide valuable insight into local culture and customs, making for a unique travel experience. Moreover, some drivers may offer additional services such as providing tour guidance or arranging visits according to special requirements like dietary restrictions, etc.
Also, getting a private car with a driver has its own perks: you don't have to worry about parking fees or traffic jams, and you don't have to carry around big bags. Plus, luxurious vehicles have extras like air conditioning that make driving in the summer much more enjoyable. All of these things make it easier for tourists, but they also add up quickly when paid for separately, so there's no doubt that renting a private car in Morocco can be a good deal if you do it right!
Read also; Do's & Don'ts in Morocco – Top Conduct Rules.
Is it safe to hire a driver in Morocco?
The safety of engaging a driver guide with an private vehicle in Morocco is an important factor for consideration. The country, its roads, and the people are all factors to take into account when looking for a driver. Travelers should research the company they hire from and look for reviews from previous customers. Additionally, hiring from a well-known company or requesting references is recommended to ensure that the driver is reliable and trustworthy.
Before a trip with a private driver, it's important to make sure you and the driver are on the same page about what you want. Before you agree on a price, make sure you know where you're going and how long you'll need their help. Also, it's best to know what route they'll take so you can avoid any possibly dangerous spots if you need to.
Read also; Is Morocco Safe to Travel To?
Hiring someone who has experience driving in Morocco can be beneficial as they may know which routes are safe and which ones are not. This can help travelers feel more secure during their journey as they won't have to worry about getting lost or being taken through unsafe areas. With careful research and planning, hiring a driver in Morocco can be done safely and securely without compromising on comfort or convenience.
What is there to visit in Morocco?
Visiting Morocco offers a range of exciting experiences for travelers, with countless attractions to explore. From the bustling cities of Marrakesh and Casablanca to the stunning beaches along the Mediterranean coastline, there is something for everyone in this beautiful country. Those seeking adventure can find it in the mountains of Rif and Atlas, where they can go hiking, mountain biking, or even skiing. There are also plenty of cultural sites to explore such as ancient mosques and palaces that have been beautifully preserved over centuries. For those looking for some relaxation time, Morocco's renowned spas offer an array of treatments from traditional hammams to modern saunas and massages.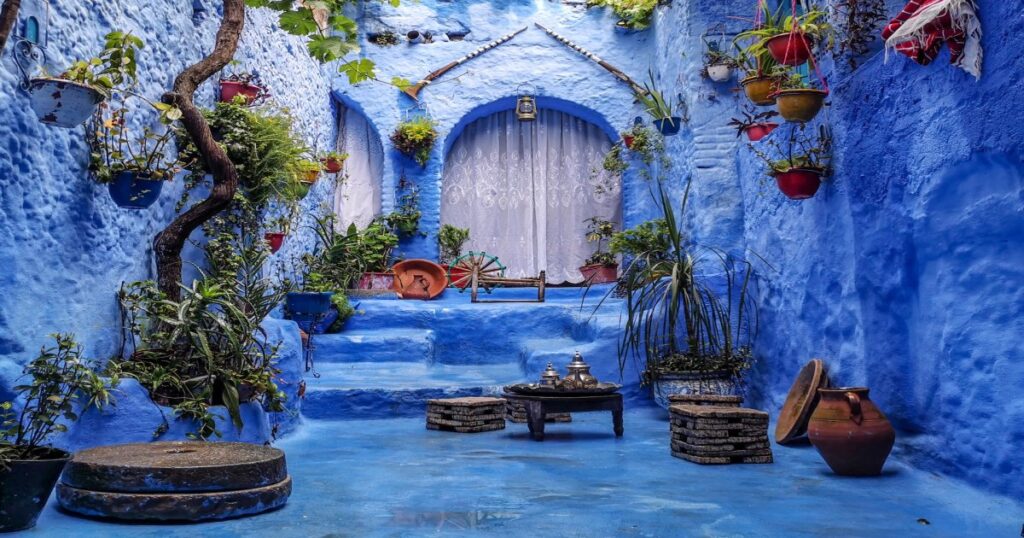 For more adventurous souls, Morocco has some unique activities on offer like camel riding or 4×4 safaris through the Sahara Desert. Visitors can also take part in cooking classes and learn about traditional Moroccan cuisine while discovering local markets overflowing with colorful spices. If you're feeling brave enough, why not try your hand at surfing? Morocco has some great spots for both experienced surfers and beginners alike!
No matter what you want to do or see when you travel to Morocco, there is always something new waiting to be discovered around every corner. This North African country will never stop surprising you. It has sand dunes that stretch to the sky and snow-capped hills that rise up in the distance. So pack your bag and get ready for a trip you'll never forget!
Read also; How many days do you need to see Morocco?
Tips on hiring a driver guide in Morocco
Exploring the diverse terrain of Morocco can be more convenient and enjoyable with the help of a professional driver. When hiring a driver in Morocco, there are several factors to consider:
Having an experienced driver who is familiar with the roads and attractions
Ensuring that the vehicle is properly maintained and safe to ride in
Making sure that their rates are reasonable for your budget
Confirming that they have insurance coverage for any unexpected events
Ensuring that you have adequate protection against theft or accidents.
Aside from being convenient, hiring a private driver in Morocco can give you access to someone who knows the local language and can help you find restaurants, shops, and other places you may want to visit. Plus, it's always nice to have someone else take care of all those annoying things while you sit back and enjoy the trip. When studying companies and drivers before making a choice, keep in mind that word-of-mouth recommendations from friends and family are often one of the best ways to find reliable service providers.
Having a professional driver with you in Morocco gives you peace of mind, but don't forget about safety. Before going on a trip, make sure they will always have a first aid kit with them. This is especially important if you plan to drive for a long time. Additionally, make sure they are aware of any special needs or circumstances (such as allergies) so they can adjust accordingly during stops at hotels or restaurants. You can be sure that your trip through this amazing country will be a once-in-a-lifetime experience if you plan and prepare well and travel with great people.
The best-recommended tours in Morocco
Discovering the rich culture and stunning landscapes of Morocco can be enhanced with a guided tour. Taking an organized tour presents tourists with the opportunity to experience all that Morocco has to offer while avoiding any issues associated with navigating unfamiliar terrain. From camel rides in the Sahara Desert to walking tours through ancient medinas, there are a number of pre-arranged options for travelers looking to explore this vibrant North African nation.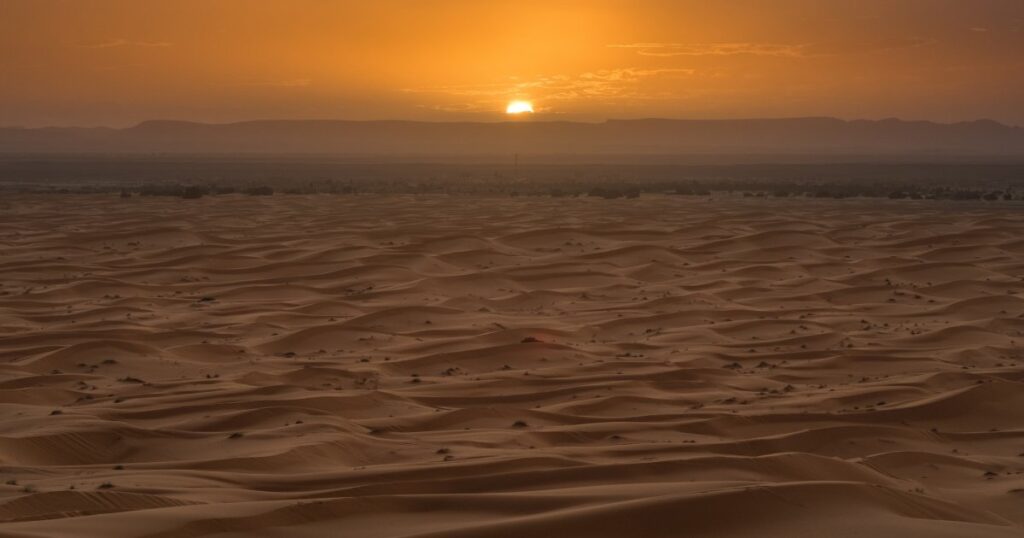 One of the best ways to see Morocco is to go on a multi-day hiking or trekking trip, which usually includes camping overnight. Visits to Berber towns in the High Atlas mountains and walks across Merzouga's rolling sand dunes are two popular routes. There are also many cultural and historical day trips you can take from big towns like Marrakech or Fes that are more relaxing.
On any type of tour, it is essential that visitors take safety precautions and hire a reputable driver who knows their way around. While most drivers have good knowledge about local roads and attractions, they also provide invaluable insight into Moroccan culture and customs, making them invaluable guides for exploring this captivating country.
Here are some of the most recommended tours in Morocco:
Frequently Asked Questions
How much does it cost to hire a driver in Morocco?
The cost of hiring a driver in Morocco varies depending on the services required. Generally, rates range from a few hundred to several thousand dirhams per day or for a longer contract period. Prices may also include extra fees such as fuel costs and overnight accommodation for the driver.
Is it possible to hire a driver for a one-way trip to Morocco?
The answer to the question of whether it's possible to hire a driver for a one-way journey in Morocco is an unequivocal 'yes'. Allowing oneself the luxury of such convenience can be liberating, inviting a sense of freedom and exploration. Beyond that, this arrangement grants travelers the opportunity for flexibility and autonomy like never before.
Are there age restrictions for hiring a driver in Morocco?
In Morocco, there are age restrictions for hiring a driver. The minimum age is 21 years old and the maximum age is 65 years old. Those who exceed this range may not be eligible to drive professionally in the country.
Are there any restrictions on the type of car that can be hired?
From vintage classic cars to modern electric hybrids, the possibilities are endless. A quick look at local regulations and paperwork will reveal the answer – so buckle up and let's explore the exciting world of Morocco's private driver options!
What kind of insurance is included with driver hire in Morocco?
When hiring a driver, it's important to consider the insurance coverage involved. Many companies provide comprehensive policies including liability, collision, and medical coverage. Different levels of protection may be available depending on your specific needs. It's essential to discuss these options with the provider before making any decisions.
Is it safe to hire a driver in Morocco?
In general, the country is safe to visit. so, hiring a driver in Morocco with a private car is also safe as long as you choose the right person.
Conclusion
Traveling in Morocco is both an exciting and a daunting experience. With its breathtaking landscapes and unique culture, the country attracts tourists from all over the world. Hiring a driver with a private car is one of the most popular tourist activities in Morocco. However, it is important to take precautions before signing any contracts or agreements. Research should be done to find the best tours available that offer a safe and memorable experience for tourists. Alluding to Moroccan's rich history and culture will always make for an engaging journey as travelers explore this diverse country. With ample preparation, those looking to hire a driver guide with a private car in Morocco are sure to have an unforgettable adventure full of lasting memories.