El Jadida is a picturesque Moroccan seaside city recognized for its attractive environment and rich culture. It has always been a famous tourist destination owing to its many attractions that draw people from all over the globe. El Jadida provides a variety of fascinating activities and experiences that will make your stay unique, from wandering the walls of the Mazaga Fortress to indulging in a relaxing day at Mazagan Spa. We will present an overview of some of the best activities to do in El Jadida in this post so you can start arranging your schedule!
Walk the Ramparts of the Fortress of Mazagan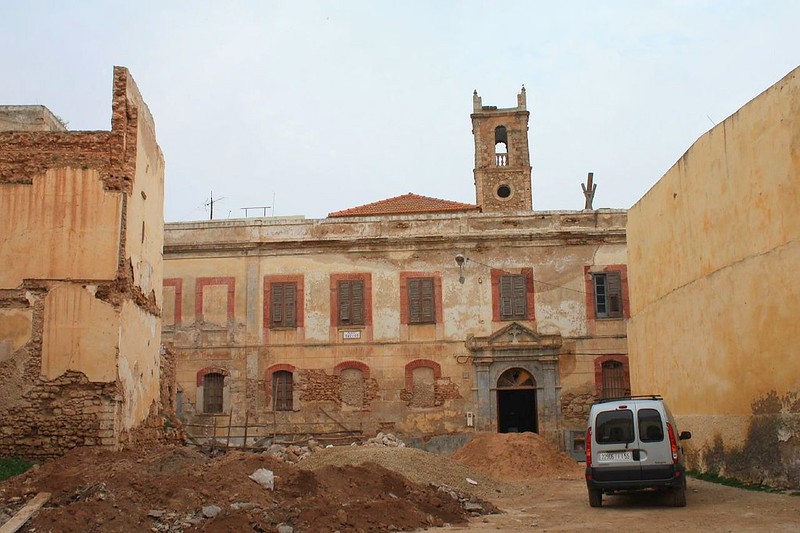 The Fortress of Mazagan's majestic star-shaped walls, reaching around 26 feet (8 meters) in height and 33 feet (10 meters) in breadth, provide breathtaking views over El Jadida's ancient town and the Atlantic Ocean. Visitors are rewarded with a bird's eye view of the city's damaged synagogue from St. Sebastian's bastion. One can picture what it must have been like to patrol this historic fortress from the tops of its walls and towers, taking in broad vistas. Experiencing Mazagan is a fascinating experience that will leave you fascinated by the history and culture of El Jadida.
The Portuguese Cistern, a mysterious subterranean cavern erected during El Jadida's period under Portuguese dominion, should be next on your list. This one-of-a-kind location will grab your imagination as you explore its dimly illuminated interior packed with pillars and arches.
Tour the Portuguese Cistern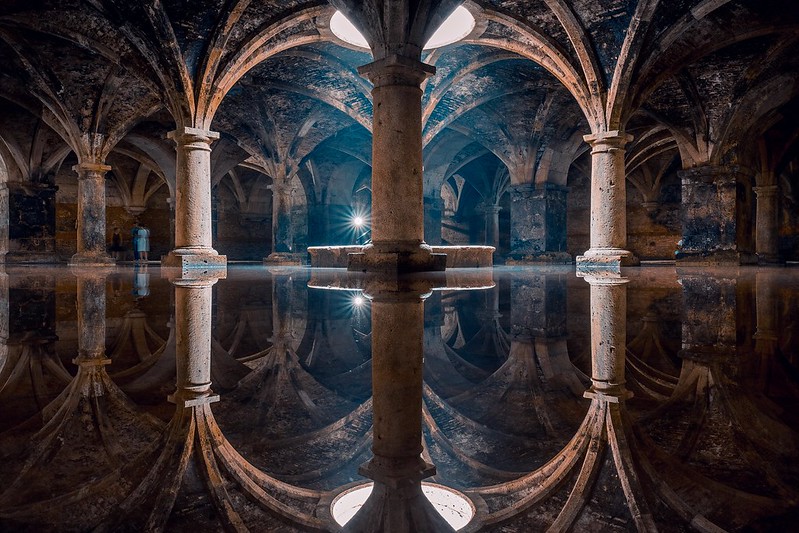 Visitors may tour the unique Portuguese Cistern, which was built in 1514 as a storage or armory and was subsequently transformed to supply water for the occupants of the stronghold. Going beneath, one encounters a magnificent vaulted area supported by 25 beautiful pillars. The light streams through a circular hole in the ceiling, generating dynamic patterns that are mirrored by the cistern floor's thin layer of water. This dramatic background has appeared in various films, notably Orson Welles' 1952 film 'Othello.' Photographers who want to capture their own photographs should carry a tripod in order to compensate for the poor lighting with a slow shutter speed. The cistern is open everyday and admission is 10 dirhams, making it an economical opportunity to learn about El Jadida's history. The Cistern Museum next door exhibits ancient images and documentation pertaining to its construction and use for people interested in learning more about its history. Visitors may continue their trip into El Jadida's interesting history by taking a walking tour of nearby locations.
Take a Walking Tour of El Jadida Landmarks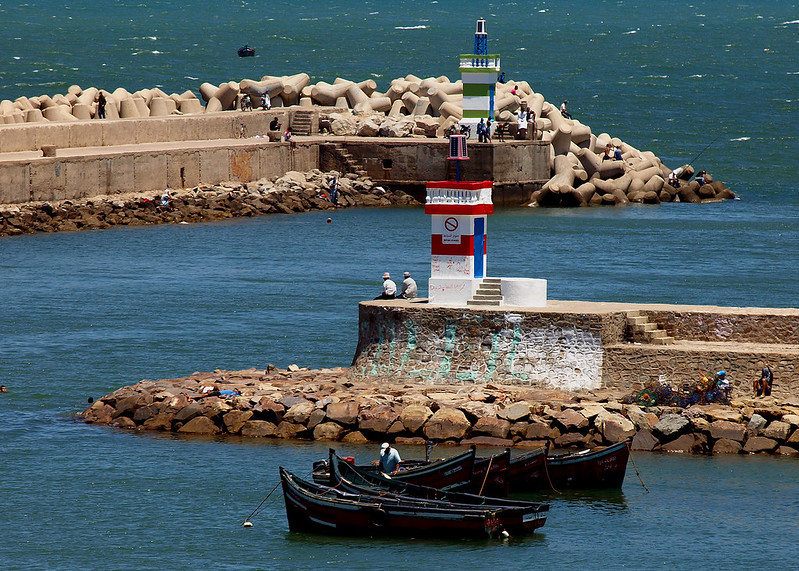 Exploring El Jadida's landmarks on foot offers a unique opportunity to uncover the city's captivating history. From the Church of the Assumption, with its late Gothic Manueline style, to the Porte de la Mer sea gate and El Jadida Lighthouse, built by German prisoners of war and still, in working order, there are many attractions to enjoy. Here is a list of must-sees on your walking tour:
The Church of the Assumption
The Porte de la Mer
The communal bakery where you can watch locals baking traditional loaves
The Grand Mosque with its rare pentagonal minaret (closed to non-Muslim visitors)
El Jadida Lighthouse
This walk is ideal for those looking for an adventure that combines culture and sightseeing in one go. From admiring centuries-old architecture to watching locals going about their daily lives, this walking tour has something for everyone ready to explore El Jadida off the beaten path – and all before heading out to spend a day at the beach!
Spend the Day at the Beach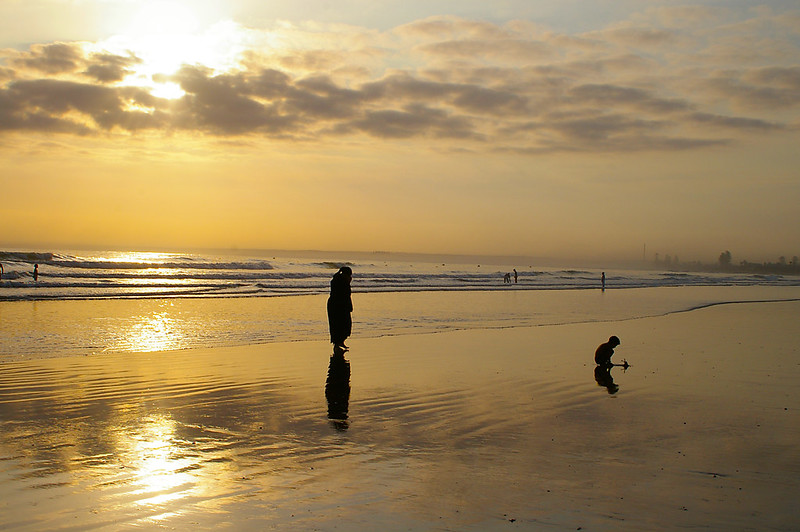 A day at the beach in El Jadida is a terrific opportunity to soak up some rays while also enjoying the nice environment and variety of amenities on offer. There are cafés, stores, and showers along the beach, making it easy for individuals who wish to spend the full day at the beach to do so. There are other possibilities if you desire more peace and quiet than the beach during the summer months. A half-submerged wreck is seen offshore near El Haouzia Beach, situated northeast of the city. Sidi Abed is merely a 40-minute drive away for a more serene experience, with golden coastlines awaiting travelers seeking rest. Nevertheless, El Jadida has a plethora of options for beachgoers eager to take advantage of its stunning shoreline. Having said that, those looking for more energetic hobbies can go to Sidi Bouzid, where they can try surfing or windsurfing on its legendary waves.
Go Surfing in Sidi Bouzid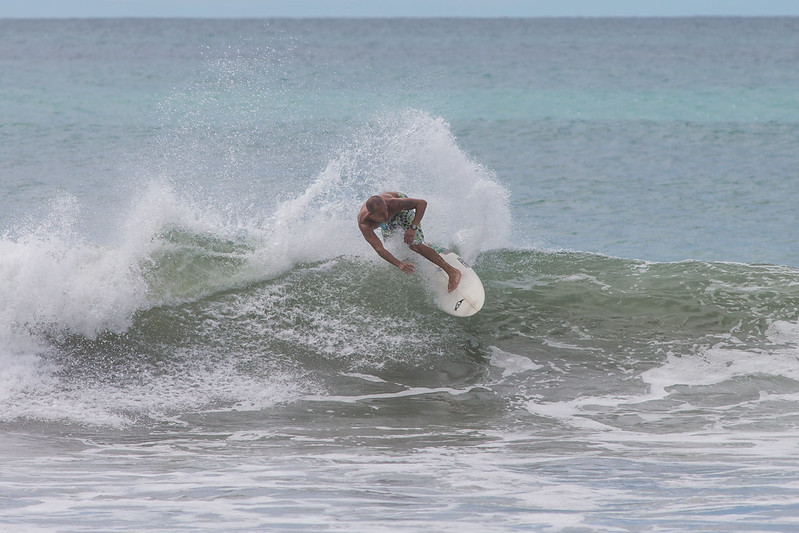 Sidi Bouzid provides adrenaline seekers with a one-of-a-kind chance to enjoy some of El Jadida's greatest surfing and windsurfing waves. The beach, located southwest of the city center, has a good right-hand point break with a reef and sand bottom. In a season, swells may reach 10 feet and waves can exceed 330 feet (100 meters), making it an attractive site for expert surfers. The beach is normally vacant from September to April, when the greatest waves are at their peak; however, it may get busy during the summer months. Visitors may reach there quickly via cab from downtown El Jadida, or they can take the public Number 2 bus from Place Mohammed Ben Abdallah. With its consistent break and large waves, Sidi Bouzid offers explorers an exhilarating experience ideal for those looking for thrills on their holiday. If you've got your fill of Sidi Bouzid surfing, why not pack a picnic and travel to one of El Jadida's numerous parks?
Pack a Picnic and Head to the Park
El Jadida offers two magnificent parks that provide a variety of activities among lush nature for people wishing to unwind in a calm environment. Mohammed V Park, close to El Jadida Beach, is the busier option, with a variety of exotic flora and a permanent display of intriguing monuments. During Ramadan, it is a popular place for outdoor concerts and festivals, making it excellent for visitors who want to immerse themselves in the local culture. Hassan II Park, on the other hand, offers more peace and quiet, with plenty of seats and picnic tables covered by trees, providing a welcome reprieve from the summer heat. For picnickers who want to take their experience to the next level, there's also a boules grass and tennis club, as well as a public café providing light meals and refreshing drinks. For an even more unusual experience, visit the nearby Oualidia Wetlands and go birding amid some of Morocco's most varied animal species.
Go Birdwatching at the Oualidia Wetlands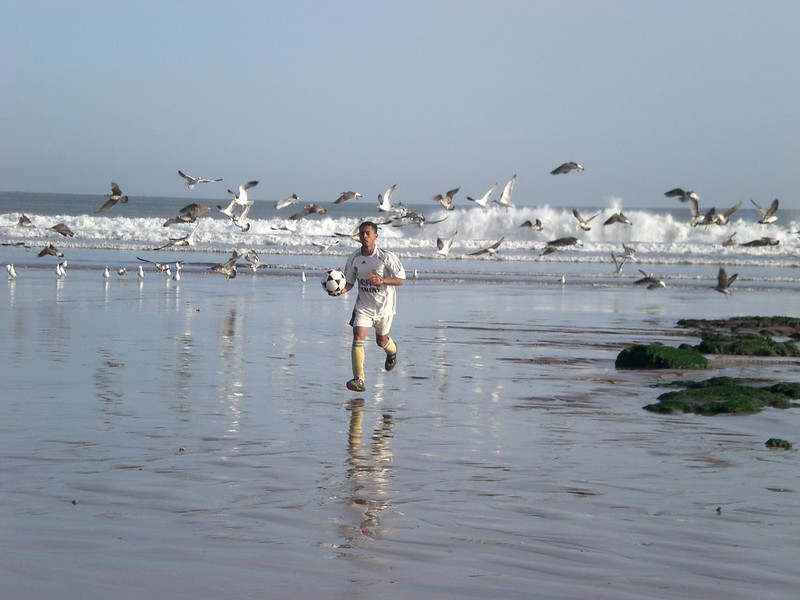 Visiting the Oualidia Wetlands, located an hour and 15 minutes southwest of El Jadida, is a must-do for nature enthusiasts. This location is home to approximately 400 bird species, including migratory birds such as greater flamingos and golden plovers that visit the lagoon during migration season. Keep an eye out for the highly endangered subspecies of Andalusian hemipode that may be found in this location for professional birders searching for a one-of-a-kind encounter. Taking a boat or kayak excursion via La Sultana Oualidia Hotel gives you the greatest chance of seeing these uncommon birds. A visit to Oualidia's wetlands is likely to be a fascinating experience, with its rich animals and stunning landscapes. After soaking in all of El Jadida's natural splendor, it's time to explore its eclectic culinary scene.
Explore the City's Diverse Restaurant Scene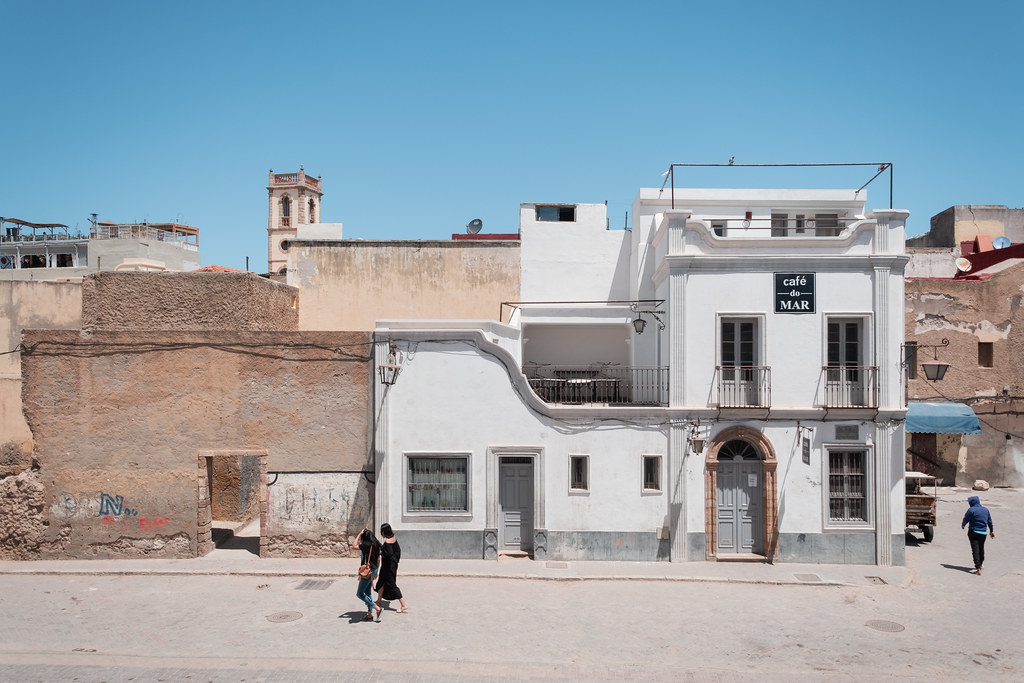 El Jadida's restaurant scene offers a variety of distinct culinary experiences that are guaranteed to satisfy the palate. Fine dining is available at Le Privé, which serves French and Mediterranean cuisine. La Portugaise and Kalaat Naji El Hadida in the old city provide wonderful Moroccan tagines at a more moderate price. Chez Kiki is a famous hole-in-the-wall in Central Market that serves inexpensive fried fish and calamari. Those searching for a more elegant seafood feast can go to Sel de Mer at Mazagan Beach Resort. Other cuisines available in the city include Japanese, Italian, and American. Patisserie Tartine is an excellent choice for French pastries. With so many alternatives, guests may spend their time exploring El Jadida's eclectic restaurant scene to their hearts' delight. From here, visitors may find it interesting to explore El Jadida's local markets.
Discover El Jadida's Local Markets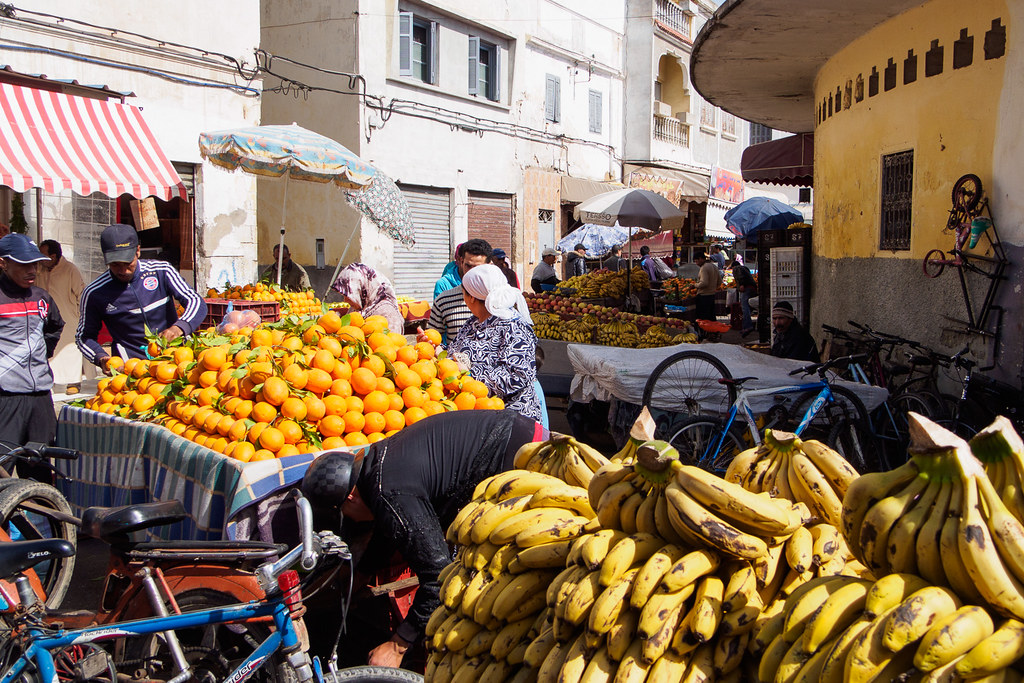 Visitors to El Jadida will discover a variety of local markets that provide a one-of-a-kind and genuine shopping experience. There is something for everyone in these dynamic shopping places, from the Old Market outside the Castle of Mazagan, where customers can buy olives, spices, fruit, vegetables, and more, to the Central Market with its ingredients and souvenirs, or Tayana Bouchrite for fine Safi pottery.
The adventure does not stop there. Shoppers will also appreciate observing the typical bargaining between sellers and buyers, as well as the promotion of items at these vibrant marketplaces. The city's fish market may not be for everyone owing to its strong odor, but photographers will like it. El Jadida's marketplaces will not disappoint consumers with so much to see and learn. Do you want to continue your adventure? Consider playing golf on one of two excellent local courses!
Play Golf on One of Two Great Courses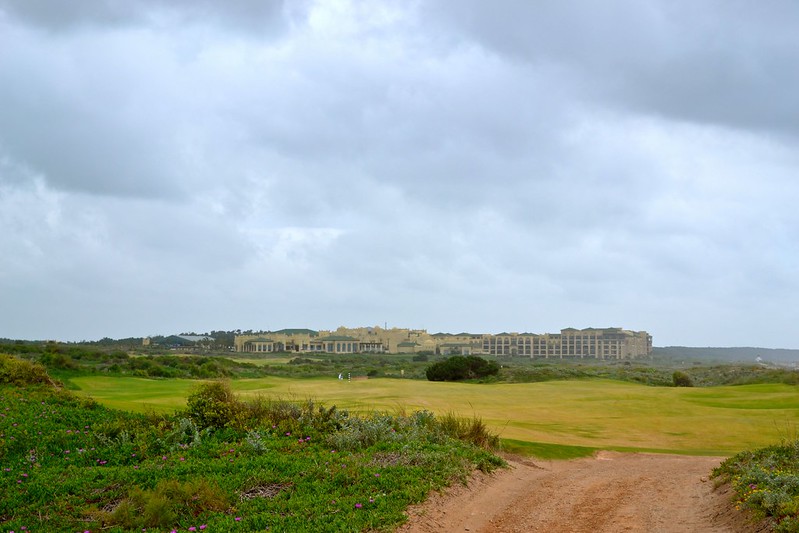 El Jadida golfers enjoy the benefit of two par 72, 18-hole courses that are near to one other. The Mazagan Beach & Golf Resort course, created by South African golfing icon Gary Player, is Morocco's longest. It stretches 6,885 meters and boasts sweeping dunes and valleys immediately along the coastline. There is a golf school, a pro shop, and a café with sea views. Visit the Pullman Mazagan Royal Golf & Spa Hotel course for an equally great experience. Cabell B. Robinson, an American architect, constructed the tough holes that are connected by a lovely eucalyptus grove. Green fees are 600 dirhams, with reductions available for both hotel guests and weekday players, allowing for an interesting day out on one of these two fantastic courses! With such incredible options at your fingertips, it's easy to understand why El Jadida is quickly becoming a favorite destination for ardent golfers from all over the globe. Next, treat yourself to a day of pampering at Mazagan Spa!
Indulge in a Pampering Day at Mazagan Spa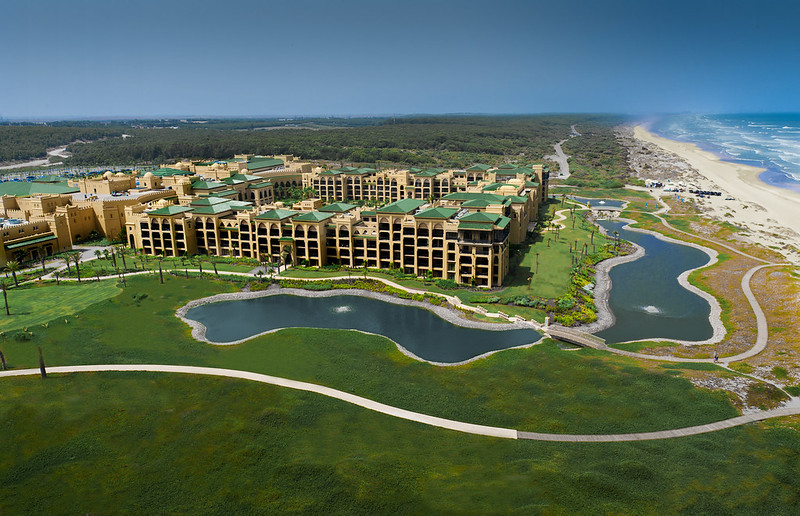 Pampering treatments await visitors seeking an extravagant retreat at Mazagan Beach & Golf Resort. With 19 treatment rooms, including two double suites with private saunas and Jacuzzis for couples treatments, clients may heal aches and pains with a hot stone massage or boost their confidence with a revitalizing body wrap or facial. A classic hammam has both cold and hot saunas, as well as a salon where you can get anything from haircuts to waxing. Exclusive meditation and yoga courses are provided at the fitness facility for more health-conscious customers, and youngsters have their own particular treatment menu. Costs vary depending on service, but a complete health and wellness day retreat costs 3,500 dirhams and will leave you feeling calm and renewed. Why not take a day excursion to Casablanca to view the sights?
Plan a Day Trip to Casablanca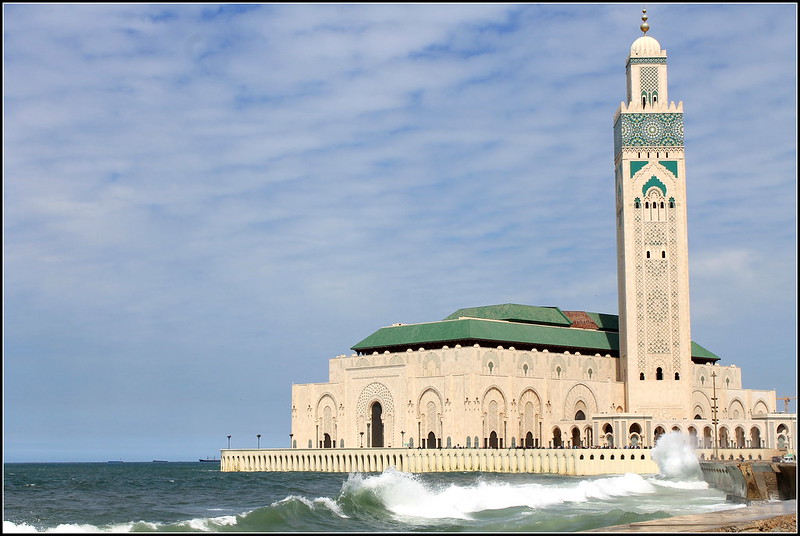 See Casablanca's various attractions, from its busy markets to its breathtaking architecture, on a day excursion. From the new Hassan II Mosque, an astonishing show of North African artistry with beautiful mosaics, plasterwork, and wood carvings that can be studied on one-hour excursions, to Rick's Café, a tribute to the famed 'Casablanca' café where you can enjoy drinks and live music:
A day in Casablanca will satisfy even the most adventurous spirit. Visit La Sqala for some quality souvenir shopping or mingle with locals in the maze-like streets of Old Medina. Take a stroll along the Corniche for dinner at one of its many restaurants or visit a bar/nightclub. Enjoy unparalleled views from atop Morocco's largest mosque and admire breathtaking architecture all around!
FAQ
What is El Jadida?
El Jadida is a port city in Morocco.
Where is El Jadida located?
El Jadida is located on the Atlantic coast of Morocco, about 100 kilometers south of Casablanca.
What attractions can be found in El Jadida?
El Jadida has a 16th-century Portuguese citadel, a picturesque harbor, and an old medina.
What activities can be enjoyed in El Jadida?
El Jadida is known for its beautiful beaches, so visitors can enjoy swimming, fishing, and other watersports. There are also several cultural sites to explore.
Conclusion
El Jadida is a lovely Mediterranean city with numerous interesting attractions. There are lots of things to do and historical sights to visit in El Jadida, from the majestic Castle of Mazaga to the famed Portuguese Cistern. Sidi Bouzid has beaches, surfing locations, and two superb golf courses for those seeking for some outdoor action. Visitors may also take a tour of the local markets or spend the day at Mazagan Spa. El Jadida provides something for every sort of tourist, whether they want an educational experience or just rest and rejuvenation. Whatever you do while visiting this stunning Moroccan location, it will undoubtedly be a memorable experience!